Why It's Surprising 'A Dog's Purpose' Is So Sad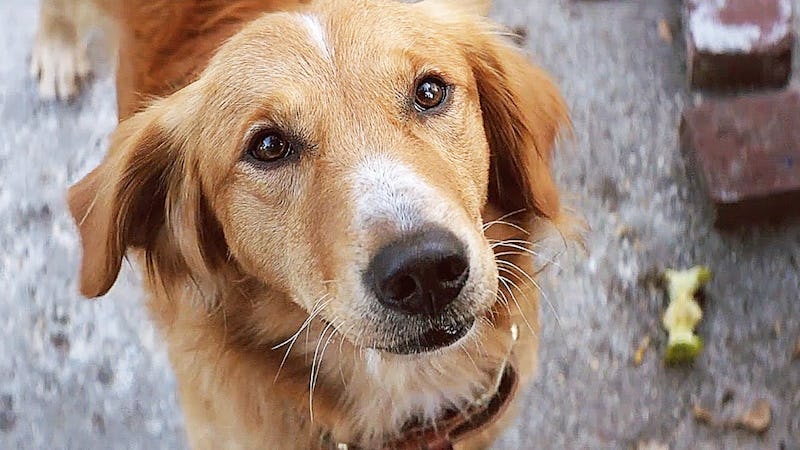 The new film A Dog's Purpose looks like the saddest movie ever made. Just listen to this premise: A dog is reincarnated multiple times throughout the film to love and serve different humans, which suggests viewers will be subjected to multiple heart-wrenching dog deaths. One dog dying in a movie is always a tough watch, but several? Forget it. The movie sounds like it's based on the type of paperback you might find in a drugstore checkout line, but in actuality, is A Dog's Purpose based on a book?
Your suspicions are correct, the movie is indeed based on a book. The novel A Dog's Purpose was released in 2010, and it spent a full year on the New York Times Bestseller List. Given the tear-jerking nature of the book, you'd think that its author, W. Bruce Cameron, was well-known for producing this type of work, but you couldn't be more wrong. The writer is actually best known as a humorist, and his previous work includes the how to parody book 8 Simple Rules For Dating My Teenage Daughter, which was very loosely adapted as the '00s sitcom of the same name starring John Ritter and Kaley Cuoco — and later, David Spade.
Cameron wrote another how to parody book in 2004 called How to Remodel a Man. This one instructs women on how they can mold their male counterparts to their liking by teaching them stuff like how to get men to change the toilet paper roll; explaining to them things like why men own tools; and other wildly hilarious and original takes on gender issues. The book has been featured on Oprah, but surprisingly has not yet been optioned for a sitcom starring Tim Allen.
The movie version of A Dog's Purpose looks to follow the novel pretty closely, and given the book's success, that's no big surprise. And that means lots of tears and not many laughs.