Chris Keeps Striking Out When It Comes To Love On 'BiP'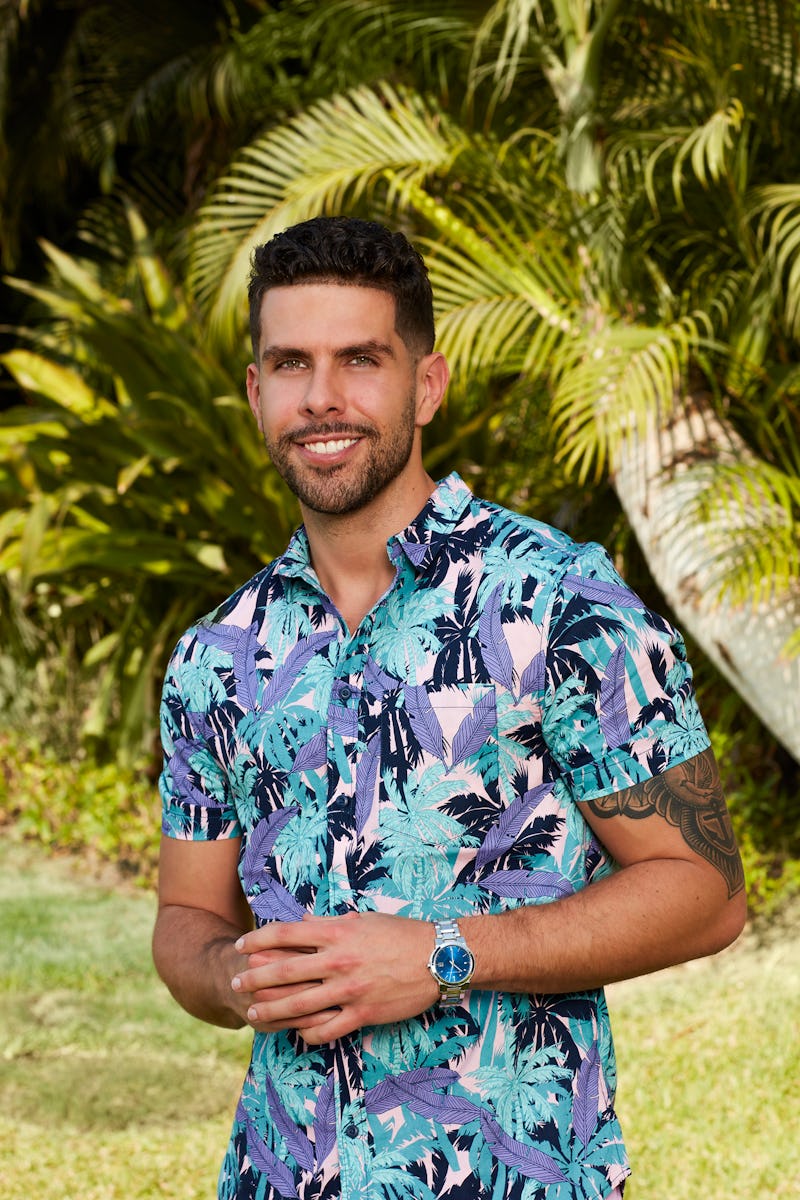 ABC/Craig Sjodin
At the start of Bachelor In Paradise's Season 5 premiere, Chris from Becca's season of The Bachelorette was keeping his options open. But soon, he found himself on a date with Tia, one of Arie's finalists. It was a pretty unexpected development, given that Tia obviously had someone else on the brain, but she chose Chris for one moving, romantic reason — Colton wasn't there yet. Tia's second date was spent with Colton, leaving Chris hanging out on the sidelines, and now it's pretty unclear if Chris is single after Bachelor In Paradise or he hits it off with someone in Mexico.
He posted a photo of himself and Tia on Instagram during the episode, asking people if they were "Team Chris" or "Team Colton." Despite the fact that Tia may as well have been wearing a "Team Colton" t-shirt and waving a "Team Colton" banner from the moment she arrived in Mexico, it seems like her and Chris' fling isn't over, even though tears have already been shed over Colton.
The trailer for the remainder of the season of Bachelor In Paradise features Tia and Chris kissing, and even Chris saying that he's falling more and more in love with her every day. This was a twist that came a little out of left field.
Hopefully Chris doesn't put all his eggs in one basket — there are plenty of women in Paradise for him to woo, and most of them didn't arrive at the beach already seemingly decided on one person in particular. Regardless of the date that Chris and Tia went on to kick off the season, she definitely still has feelings for Colton, and the trailer suggests that the love triangle is just going to get messier as the season goes on. Tia is shown crying with Colton by her side, saying she's overwhelmed about everything, and doesn't appear to know how to proceed with her feelings.
So fans are understandably skeptical of Chris and Tia's future, and there's no blaming them there. The fact that Tia still had feelings for Colton was a major plot point in Becca's season, and his elimination was a direct result of Tia's enduring crush. So it's pretty odd if she would go through all of that, come to Paradise solely looking for Colton, and then abandon that prospect so quickly to go after Chris. Given his behavior on Men Tell All and on social media since filming, it seems like Chris is definitely single and likely not with Tia after Bachelor In Paradise.
Fans Have Noticed, Too
It also seems like not everyone has forgiven Chris for his behavior during Becca's season — he was seen by many as a little aggressive, controlling, and domineering before he was sent home. Becca even confronted him about it on the show. He's since apologized multiple times for how he behaved, and even brought a choir to Men Tell All to sing a song about what a jerk he'd been to Becca, but not everyone is so quick to support him in a new relationship, and some even think he could replicate that behavior with Tia.
Of course, it's important to remember that there are aspects of producer manipulation and editing at play with everything viewers see once the final cut comes to their screens. And there's only been one episode of the season so far — things could definitely change as relationships develop. But Chris isn't shown in the trailer with any other women besides Tia, so right now, she seems like the only one he's got his eye on. Whether or not they end up together post-BiP remains to be seen.