'Dark Heart's D.I. Will Wagstaffe Exists Off Screen, But It's Not How You'd Think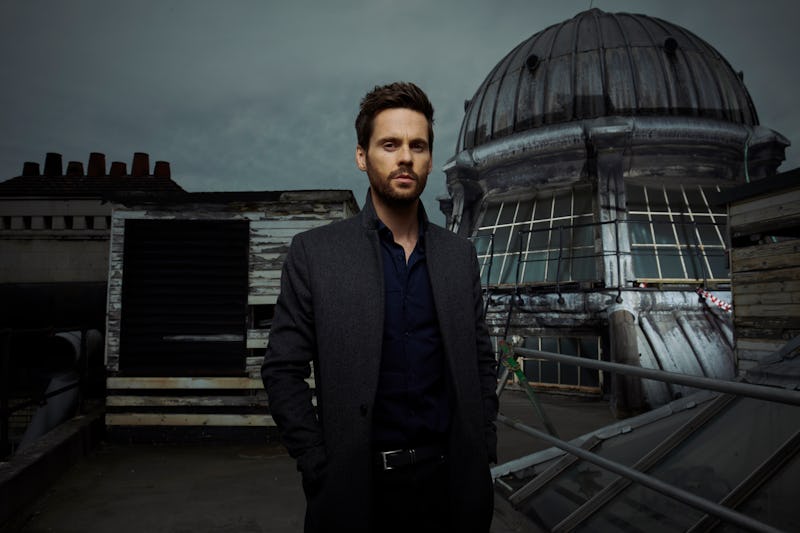 Dark Heart/ITV
British TV has been bringing the drama this season and goodness gracious me, it is just the ticket in this temperamental weather. It is too damn cold to go outside and as Christmas fast approaches you just know you will be spending a lot more time being hungover. And just when you thought they were running out of shows to throw at you, ITV has a new nugget. So is Dark Heart based on a true story?
Well, with a script so well written and world class actors literally knocking it out of the park, who would blame you for thinking it was, right? Well, actually the show is fictionalised and based on the D.I. Staffe novel series by the very talented author, Adam Creed. And guys, yes this kind of hard hitting crime drama may be at times hard to watch but it is also low key like a warm hug. When it is not chilling you to the bone.
ITV has had a pretty bonkers drama season thus far, with Strangers providing the crime drama mystery vibes along with beautiful shots of Hong Kong, period drama glory from Vanity Fair, and the very important and insightful Butterfly, about a young trans girl growing up.
OK OK, I can hear you screaming — what the heck is this hot AF new show about? Well get a cuppa, sit down, because this is going to be a lot to take in, but OMG worth it.
So, the books and the TV show are based around the crazy AF life and work of Detective Inspector Will Wagstaffe. Great name right? He is played by Brit actor Tom Riley, who's beardy portrayal of this detective is everything you never knew you needed in your life. They have really sexed things up since Morse, am I right? Wagstaffe is messed up for many reasons, but the main one being the tragic loss of his parents when he was 16. They were murdered by unknown assailants, leaving him with a thirst that will only be quenched by getting justice against those who committed the brutal crime.
Wagstaffe has become a complete workaholic, to the detriment of his flagging personal life. During one of those horrific heat waves that all Londoners know only too well, Wagstaffe is called to the scene of a gruesome AF murder scene. A man in his forties, found dead as a doornail, who had been mercilessly and brutally murdered.
But get this, this guy is low key known to the police as he had been arrested on suspicion of child abuse but released owing to there not being enough evidence to prosecute.
The plot thickens when it becomes clear that there are more victims. And these victims, like the first one, are not exactly innocent characters. It appears that there is a vigilante carrying out these brutal murders. With the series set to have six episodes featuring crimes including the harvesting of human organs and murder in the pornographic industry, this show is about as nitty gritty as it gets.
All this professional drama obvi has an effect on his personal life, with his sister, played by Charlotte Riley, concerned for his well being and his girlfriend Sylvie, played by Miranda Raison, at her actual wits end. Is there such a thing as too much crime drama? Nah, didn't think so.
Watch Dark Heart on ITV on Wednesdays and Thursdays at 9 p.m.