Biebs' "Friends" Lyrics Bring Selena Gomez To Mind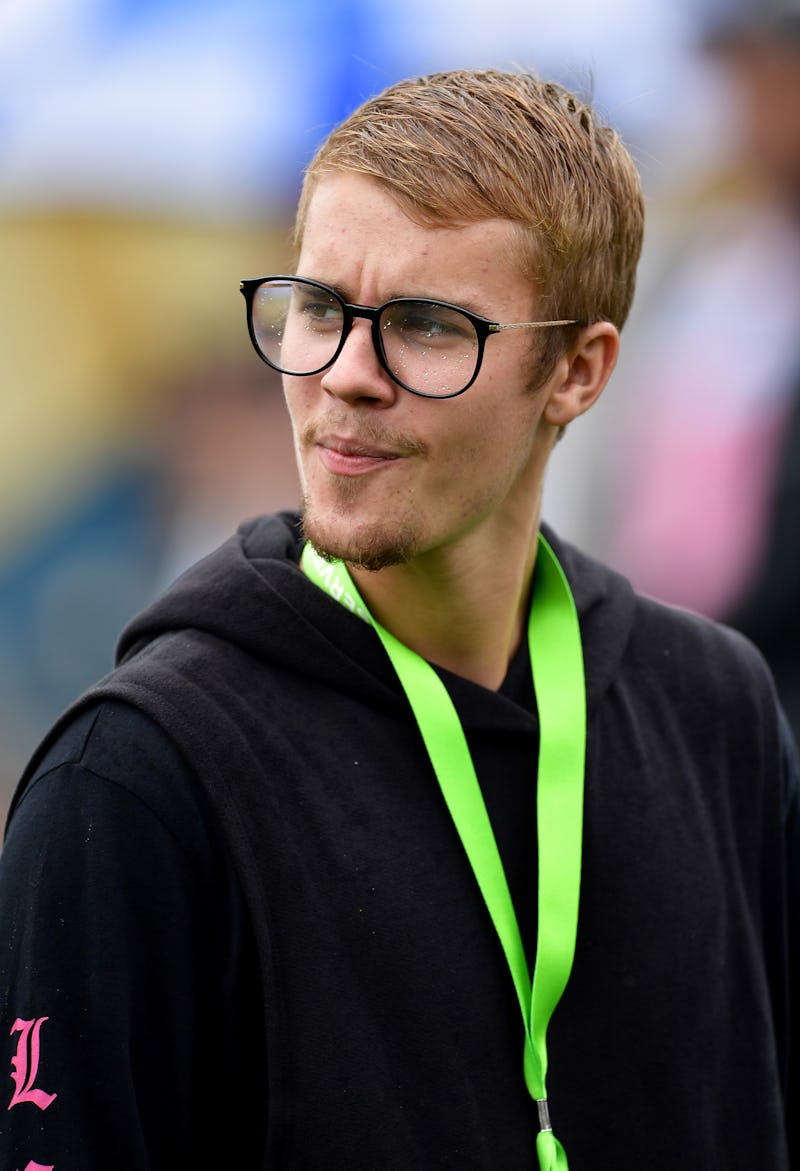 Stuart Franklin/Getty Images Sport/Getty Images
Attention Beliebers and non-Beliebers alike, as of Thursday, Aug. 17, Justin Bieber has released his newest song "Friends". This is not a drill. I repeat: Justin Bieber has dropped his a new single, and it's now available to stream on Spotify. After listening to the song on repeat a few times in a row, there's one question that it seems all of us Bieber fans are asking — is "Friends" about Bieber's ex-girlfriend Selena Gomez?
There are a number of reasons to wonder, because although Bieber doesn't mention Gomez by name in the song, the lyrics do suggest it could be about her. However, some fans have theorized that the song could actually be about Hailey Baldwin or Sofia Richie, both of whom Bieber had been linked to recently.
Let's start by analyzing some of the lyrics in question, which seem to be about a relationship falling apart, and Bieber reaching out to this former flame. In the song he sings,
Do you wonder why I've been callin'?
Like I've got ulterior motives
No, we didn't end this so good
But you know we had something so good
Bieber then goes on to ask whether he and said former lover can still be friends:
So I'm wonderin'
Can we still be friends? (oh)
Can we still be friends? (oh)
Doesn't have to end
And if it ends, can we be friends?
Can we be friends?
Can we be friends?
The immediate assumption by some of us Bieber fans — who still hold on to glimmers of hope that he and Gomez might some day reunite despite the fact that Gomez is now happily dating The Weeknd — is that the song is Bieber's open message to Gomez asking if they can be friends.
Although their romantic lives are certainly none of our business, Bieber and Gomez's relationship gave fans major ship goals. It's almost like they were the Britney Spears and Justin Timberlake of the early 2010s, so it's natural for fans to wonder about songs Bieber or Gomez release where they mention former romantic relationships.
Whoever it's about, "Friends" is a totally catchy song that is probably headed towards the top of the charts already. And who knows, maybe if Bieber does any promotional interviews for the song he'll offer up additional information. Or we might never know exactly who "Friends" is about, but that's OK because it doesn't make the song any more or less enjoyable to listen to.