Valentine's Day Lip Kits May Be Coming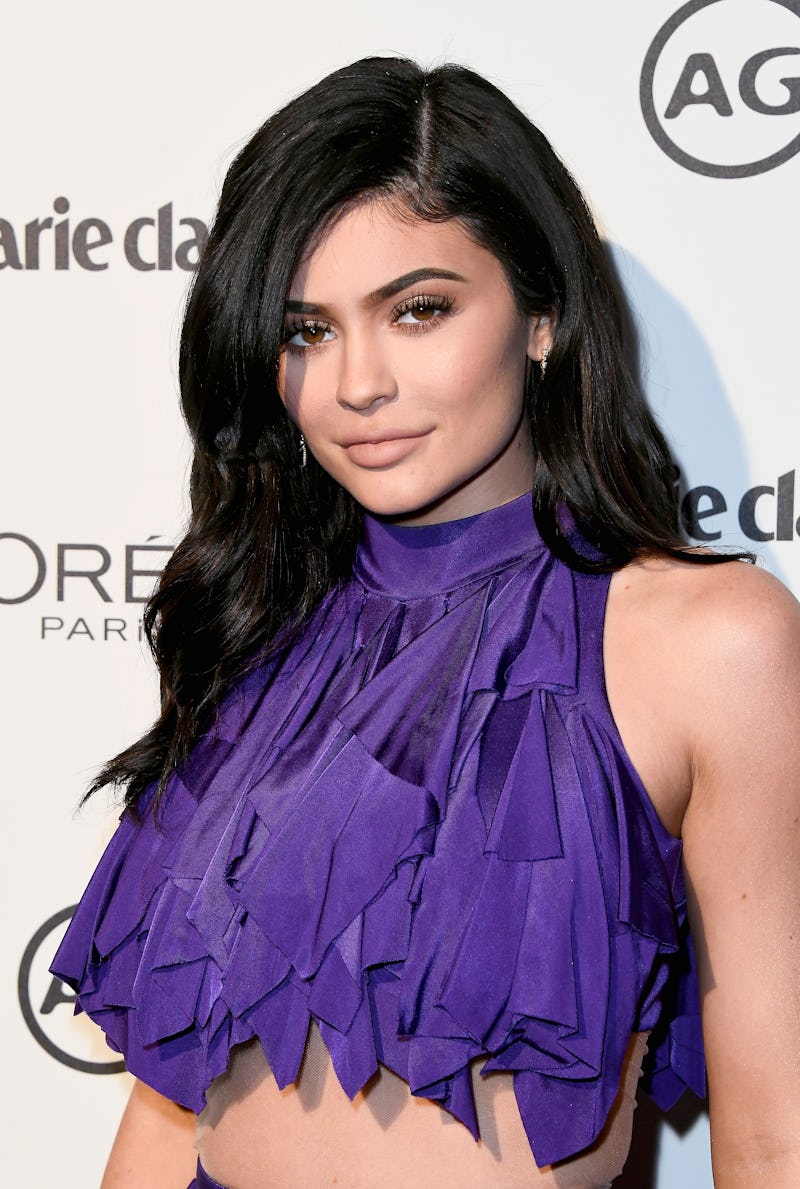 Frazer Harrison/Getty Images Entertainment/Getty Images
Kylie Jenner is here for all holidays apparently. The Kylie Cosmetics mogul has released lips kits for fall — or Halloween, however you choose to look at it —, Christmas, and her own birthday. Now, it appears Kylie Jenner is releasing Valentine's Day Lip Kits if you believe her Snapchat. This definitely won't be Jenner's first go-around with the holiday, and it makes sense she'd release a new batch of kits just like she's done in the past. While she hasn't given a full fledged view of what's to come, there's clearly something headed fans' way.
The tease of new Valentine's Day lip kits comes only one day after she announced that there's a new Kylie Pop-Up Shop heading to New York City. Maybe these new lip kits will be making their debut there? While that's merely speculation, one thing is clear. There are at least four lip kits coming fans' way according to Jenner's Snapchat.
In the Snapchat image posted on Tuesday, fans get a peek of four lip kit packages, all featuring vibrant red borders and Jenner's first name in bold, red letters on the front. Fans can clearly see just the first word or first few letters of the lip kit names, but it leaves them still a mystery.
The packaging seems to be all red which means these four lip kits are definitely part of a specific Valentine's Day holiday collection. Lip kits released individually have packages that reflect their respective shades' colors. Holiday collection lip kits are usually themed — just like the ones on Jenner's Snapchat.
It seems as though fans are already getting stoked for the upcoming debut, too. According to the Snapchat, they won't have to wait long for a close look at the kits. The official debut of the Valentine's lip kits is set for Wednesday.
This won't be Jenner's first Valentine's Day release, though. Last year, she released Mary Jo K, Posie K, Candy K, and Dolce K just in time for Valentine's Day, and the colors were a massive hit and are still sold today.
So far, there's no way to tell what the new Kylie Cosmetics Valentine's Day lip kits will look like, but if the past is any indication, these babies will be beautiful. You can't expect anything less from Kylie Cosmetics after all.