5 Signs It May Actually Be Love At First Sight, According To Experts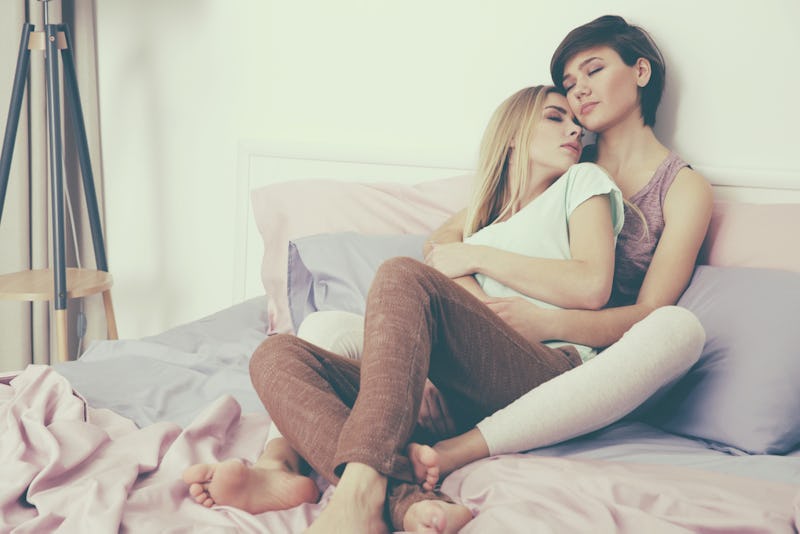 AfricaStudio/Shutterstock
Falling in love at first sight is one of those things you either believe in or don't. The concept of it is so fairytale-esque, it's almost hard to believe it can actually happen in reality. But according to data from Match's Singles in America study, love at first sight happens more than you probably think. "Love at first sight is relatively easy to explain," Match's chief scientific advisor and biological anthropologist, Dr. Helen Fisher, said in a press release. "Romantic love runs along certain electrical and chemical pathways through the brain which can be triggered instantly."
Nearly 34 percent of singles say they've actually experienced falling in love at first sight, Match found. And, more men (41 percent) say they've experienced it than women (29 percent),
A study published in The Journal of Social Psychology earlier this year found that men typically say they fall in love much faster than women say they do. According to Fisher, statistics show men experience love at first sight much more often than women because they may be more visual. That's probably why single men were found to be ten percent more likely to believe in love at first sight.
"It's a basic drive, like thirst and hunger," Fisher said. "Food and water keep you alive today; romantic love leads to bonding, mating and sending your DNA into tomorrow. In fact, poetry around the world talks about love at first sight. Even other creatures experience instant attraction to one another. But cultural factors always play a role as well." Meaning, if you're ready and open to fall in love, "Then, boom — it's natural."
But how do you know it's love at first sight? Here are five signs from Match's dating expert Rhonda Richards-Smith.
This article was originally published on