Here's What Actually Influences How Fast You Fall For Someone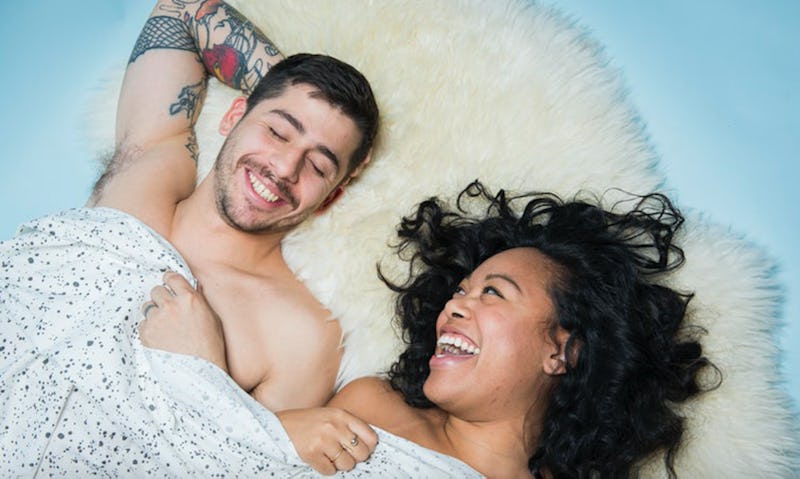 BDG Media, Inc.
You may have had friends who say that they fell in love a couple of weeks after meeting someone, but other people can be together for months and months and still not be sure. So how long does it take to fall in love with someone? If you're questioning why you don't feel "in love" as quickly as you think you should, then it's time to give yourself a break. Because with love, it's often better to think about the long term.
It's not that you can't have strong feelings for someone very quickly — but, often those strong feels will actually be lust or infatuation, which can feel a lot like love in the beginning. So, when it comes to how long it takes to fall in love, you need to give yourself some time to make sure that's really what you're feeling.
"In my estimation it takes longer than a lot of people think that it does!" relationship therapist Aimee Hartstein, LCSW tells Bustle. "There's no one answer or time frame but I generally find that when people say they are in love after four weeks or even after eight weeks they are talking about lust! We can have lust and passion at first sight, but it takes longer than that to really get to know someone and figure out who they are and how the two of you connect. Love is definitely something longer term."
So how long it takes to fall in love can really depend — and, if you're taking a little longer, it might just mean that you're holding out for the real thing. "And of course you should take it at your own pace," Hartsein says. "Even if the person you are dating proclaims their love early on, that's no reason for you to start questioning yourself and your feelings. Everyone is different."
And, interestingly, it seems like certain factors mean we fall in love more quickly (or think we've fallen in love more quickly). Here are some things that can affect how quickly we fall in love — because it can vary so much from person to person.