Selena Gomez May Be Skipping The Grammys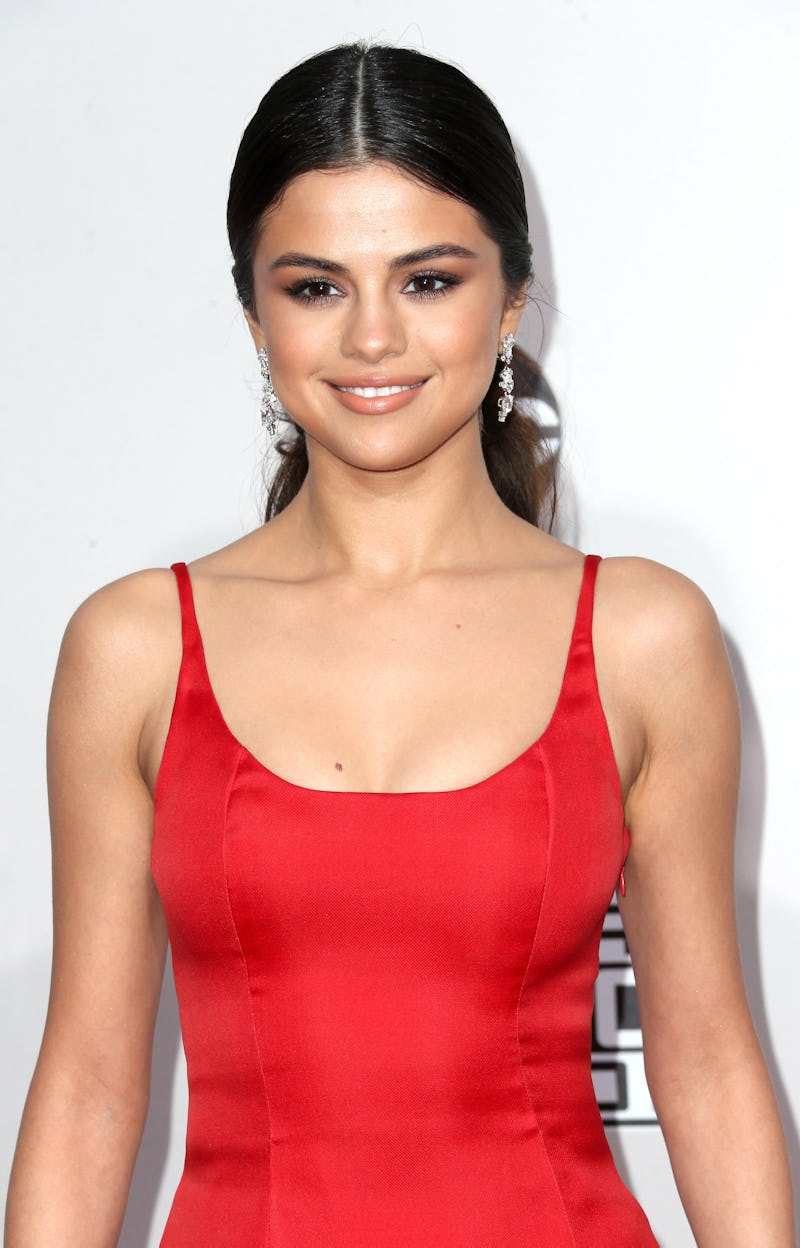 Frederick M. Brown/Getty Images Entertainment/Getty Images
Grammys night is always a big night for musicians, but especially for musical couples because when you have two people in the industry, no one in the pairing is bored and everyone is excited by the ceremony. So, naturally fans were curious if new couple Selena Gomez and The Weeknd would hit the Grammys red carpet together. It would be their first official carpet as a twosome, after all, and there's no better place to debut their blossoming love than during music's biggest night at the Grammys. So, where is Selena Gomez during the 2017 Grammys?
The Weeknd had to be there, of course, as he is slated to perform alongside Daft Punk during the ceremony. As for Gomez, well, she may be choosing to keep their relationship private for a little longer since she was absent on the carpet. In general, Gomez keeps her life pretty secretive. She doesn't really tweet, hardly ever snapchats, and her Instagram offers little in the way of clues about her personal life. In fact, the couple hasn't really even confirmed that they're dating. They've been spotted together by the paparazzi and there are a host of other clues that they're together, but the Grammys don't seem to be the place for their official reveal this time.
Gomez appears to be M.I.A. on Sunday, and it's not clear what she could be doing instead. A day ago she posted a picture to Instagram that may indicate she is in L.A. with the caption "morning walks" (since she does have a house there) but there's no way to confirm for sure since she hasn't snapchatted her whereabouts lately and her Instagrams and tweets are all old.
On Wednesday, a few days before the ceremony, she was in New York, doing press for Netflix's 13 Reasons Why. Has she returned to LA since then and that's what this IG indicates? There's no way to know for sure. But, even if she's not on The Weeknd's arm on Sunday night, that doesn't mean she's not cheering for her guy in private. We just all have to respect her privacy until she's ready to confirm her relationship to the public in her own time.