Here's Proof That Selena Has Been Strong As Hell All Summer Despite Her Surgery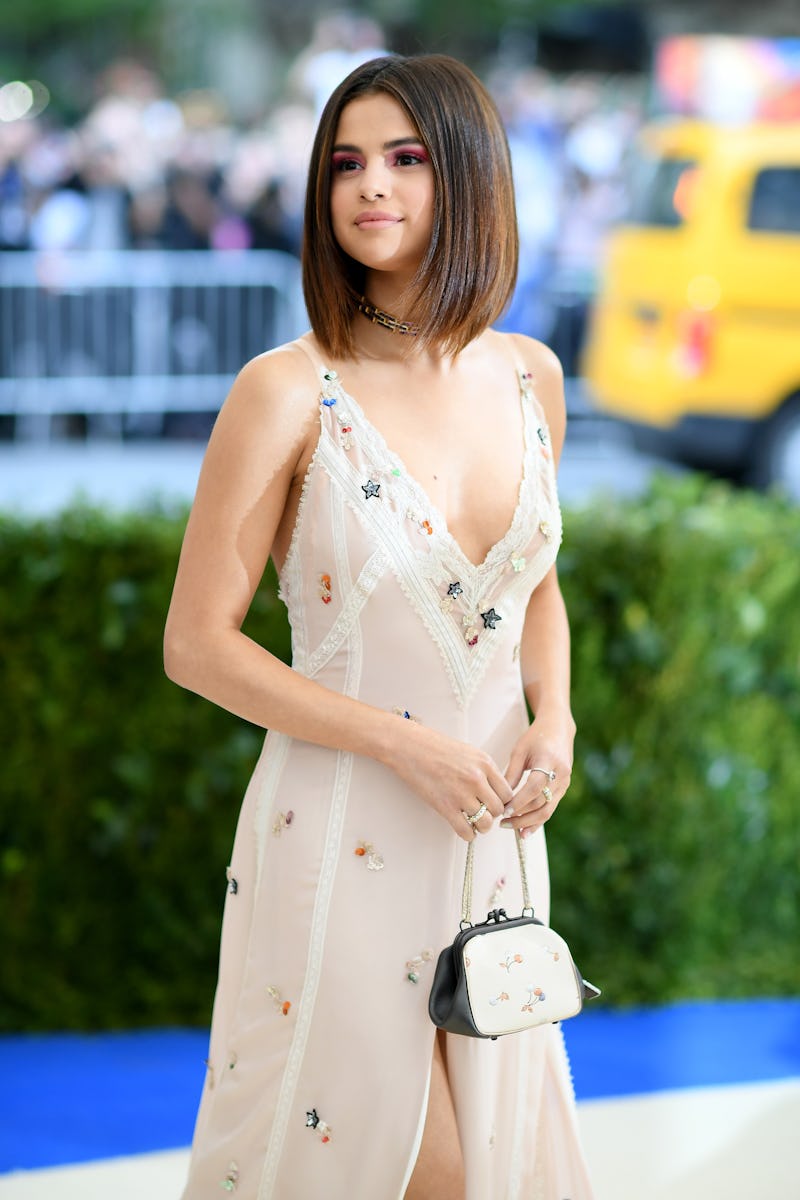 Dimitrios Kambouris/Getty Images Entertainment/Getty Images
If you haven't heard, Selena Gomez had a kidney transplant over the summer. She revealed the news on Instagram Thursday, but is Selena Gomez OK now? It seems the 25-year-old singer is doing well and as she wrote next to a photo of herself in the hospital with her friend, actor Francia Raisa, who donated her kidney, "I honestly look forward to sharing with you, soon my journey through these past several months as I have always wanted to do with you."
The reason behind the transplant was due to conditions related to her lupus diagnosis. In October 2015, the "Fetish" singer opened up about the disease and that she had undergone chemotherapy treatment for it. "I'm very aware some of my fans had noticed I was laying low for part of the summer and questioning why I wasn't promoting my new music, which I was extremely proud of," she also shared on Instagram. "So I found out I needed to get a kidney transplant due to my Lupus and was recovering. It was what I needed to do for my overall health."
Based on her Instagram, it appears Gomez will open up further about her transplant, but only when she's ready to do so. Until then, fans will just have to be patient with her. Even though she did have this major surgery, that doesn't mean she's done singing or promoting her new music. The fact that she released the "Fetish" video in July and her other single, "Bad Liar," in June, shows that she's still been working — and hard.
Plus, she has participated in many events. On Sept. 7, she walked the red carpet with The Weeknd at Harper's Bazaar icon celebration in New York City. As ELLE reported Tuesday, Gomez was spotted on the set of Woody Allen's new untitled movie, where she was kissing her co-star, Timothée Chalamet, for a scene. She also joined the ranks of many celebrities for Tuesday's telethon raising aid for Hurricane Harvey victims. And she continues to make public appearances, like when she promoted her collection for Coach on Wednesday.
As for interviews, in September, she appeared on TIME's Firsts issue as the first person to reach 100 million Instagram followers. She opened up about how "strength is being vulnerable" and that's why she chooses to interact the way she does with her fans. "That's why I like being vulnerable with my fans on social media," she said. "I like that they've seen my mistakes. I try to use that as a way to connect with them. That's all I can do. I hope that they know that strength doesn't mean that you have to put on a facade."
Yeah, she seems to be doing just fine and isn't going to let even a kidney transplant hold her back from living her life, all while teaching others how to be strong just like she is.
There's no doubt the former Disney Channel star has been through a lot, but especially when it comes to her health. In August 2016, she told People she was taking some much-needed time off to focus on herself. "I want to be proactive and focus on maintaining my health and happiness and have decided that the best way forward is to take some time off," she said in her statement at the time.
When she first revealed her battle with lupus to Billboard in October 2015, she said, "I was diagnosed with lupus, and I've been through chemotherapy. That's what my break was really about. I could've had a stroke." She added, "I wanted so badly to say, 'You guys have no idea. I'm in chemotherapy. You're a**holes.' I locked myself away until I was confident and comfortable again."
The Revival artist is beyond tough, which she continues to showcase through her vulnerabilities. She doesn't need to discuss her personal health issues with the world, but she does. It's brave, to say the least. It's also important for her to educate everyone on what lupus actually is and the issues that come with it. As she shared Thursday on Instagram, "Lupus continues to be very misunderstood but progress is being made."
To now learn that she had an organ transplant and is still stepping out in pubic, all while pursuing her dreams, speaks to Gomez's character and the strength she embodies. She truly is someone to admire. Fans are probably looking forward to hearing more health updates and what exactly led to her kidney transplant, which she will undoubtedly share when she feels it's best to.