Steve Carell Trolls 'The Office' Fandom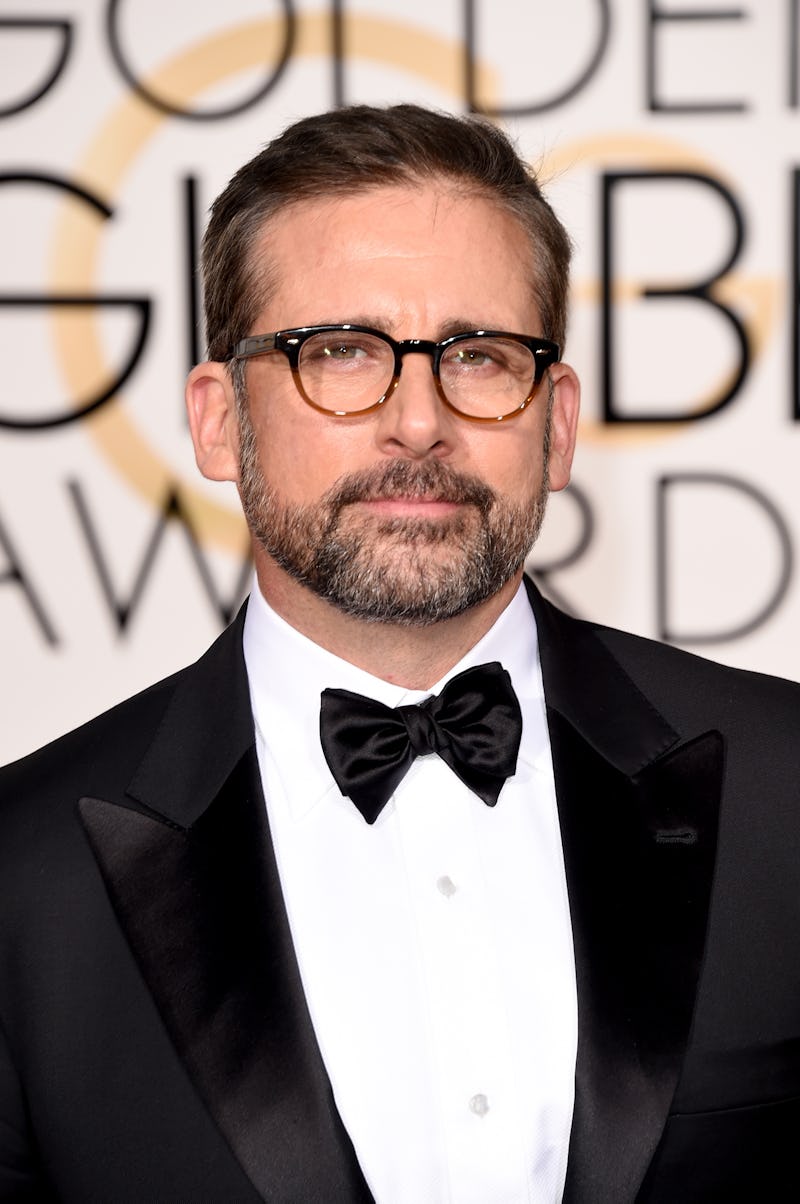 Jason Merritt/Getty Images Entertainment/Getty Images
The Office is over, but there's still a dash of prankster Michael Scott in Steve Carell. The actor crushed the dreams of Office fans harder than Michael crushed the dreams of Scott's Tots when he tweeted that The Office is returning to NBC, followed immediately by, "I meant Will & Grace." Not cool, Carell, not cool.
In a world where no reboot seems too far-fetched, a surprise return for The Office almost made sense, even though the show just ended four years ago in 2013. Carell's well-timed tweet had Office devotees rejoicing until reality set in, and they realized only one iconic NBC sitcom would be returning to the network's lineup in the fall. Then came the barrage of tweets full of artfully deployed Office GIFs designed to express their dismay at Carell's joke.
Hey, even the nicest guy in Hollywood deserves to pull a prank once in a while, and to Carell's credit, this was a pretty good one. The truth is, it is a bit too soon for The Office nostalgia to set in for most people. The show had a remarkable nine-season run and the perfect finale. I think it's OK if NBC waits at least until 2025 to start reboot talks. The cast is kind of a big deal these days, and Dunder Mifflin gave the world more than enough episodes to fuel epic rewatches for years to come. ‌
When Carell isn't being a total Toby, he is way too busy with other projects to make a return as Michael anytime soon. In 2017 alone, he has three new movies coming up, including Despicable Me 3, and he's a producer on his former The Office co-star Rashida Jones' Angie Tribeca. It's for the best if Michael just stays happily married to Holly off in the great TV beyond for now.
For those fans who for a few brief moments indulged in fantasies of seeing Jim and Pam's kids all grown-up or visiting Schrute Farms one more time, I know Carell's trolling was hard to take, even though it was all in good fun. The Office is one of those special shows people never truly let go of, which means one of these days it will probably pull a Twin Peaks or Gilmore Girls and come back. Right now is just not the right time.
Although, NBC might want to pay attention to just how psyched and then immediately devastated fans were. Could this all have been a carefully crafted trick by Carell to plant the seeds of a reboot order in the minds of TV execs? Maybe he secretly wants to step back into Michael Scott's shoes — I mean his U.K. counterpart David Brent did just get a road trip movie on Netflix.
Is Carell really that diabolical? Probably not, but he is really good at putting the entire internet's metaphorical stapler in Jell-O.
Please never lose your inner Michael, Carell.