The Transformers Franchise Might Never End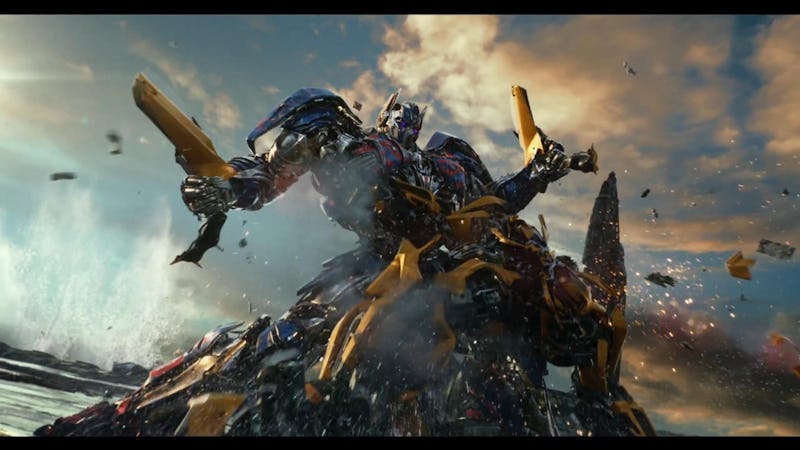 Paramount Pictures
Transformers is without question one of the biggest movie franchises ever. The series began in 2007 with the original Transformers, and since then has earned nearly $4 billion at the worldwide box office thanks to its three sequels, making it the eleventh highest-grossing film franchise. The fourth sequel, Transformers: The Last Knight, hits theaters on June 21, and it seems like it could bring the franchise to a close. So Is Transformers: The Last Knight the last Transformers movie?
The new film does mark the end of an era. So far, every single Transformers movie has been directed by Michael Bay, who has been the franchise's main guiding light. The films' stars have been replaced repeatedly, from Mark Wahlberg taking the spot of Shia LaBeouf, to Megan Fox being replaced by Rosie Huntington-Whitely being replaced by Nicola Peltz being replaced by Laura Haddock. The main constant through all the franchise's changes has been Bay, but the director has announced that Last Knight will be his final time behind the camera for the series. However, just because Bay's leaving, that doesn't mean the Transformers movies are ending — far from it. As it turns out, this is one franchise that will be sticking around for many years to come.
Like most film franchises today, Transformers has plans to create an expanded cinematic universe. That universe will kick off next year with the series' first spin-off film, Transformers: Bumblebee, which is set to be released on June 8, 2018. The movie looks to be radically different than the rest of the series, as it's a low key prequel taking place in 1985. It's also the first to be written by a woman, Christina Hodson, and will be the first to star a female lead (Hailee Steinfeld is rumored for the role).
The Bumblebee movie was the result of a special writers room that was set up in 2015 to plan the future of the franchise. Earlier this year, Bay announced that the writers room had come up with a total of 14 planned Transformers movies. 14! This number may or may not include the films the room was developing for the planned Hasbro cinematic universe, which will incorporate the Transformers into other Hasbro-owned properties like G.I. Joe, M.A.S.K., Micronauts, Visionaries, and ROM in a series of interconnected films.
Although Michael Bay is vacating the director's chair after Transformers: The Last Knight, the franchise is far from over. With over a dozen new movies planned, and the next already set to arrive next year, it looks like the Autobots and Decepticons will continue their battle for years to come.