Why 'Will & Grace' Could Be Back For Good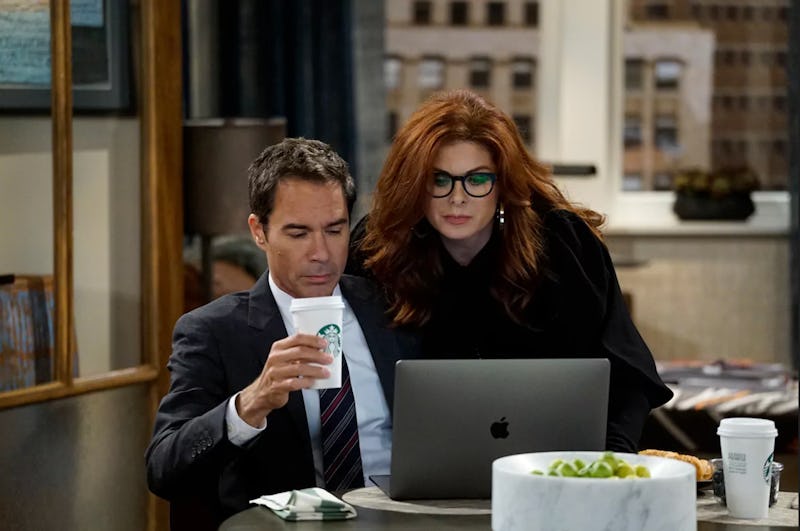 Chris Haston/NBC
Over a decade ago, fans bid farewell to Will & Grace, the beloved NBC sitcom that was a critical and audience hit as well as a trailblazing comedy for the representation of gay characters on television. Now, fans are saying hello again with a special new season of Will & Grace premiering in 2017. Originally, NBC picked up the Will & Grace revival as a miniseries, but after seeing the huge enthusiasm from fans, the powers that be decided to up their episode order and greenlit a second season.
By definition, a miniseries is a short television story told over a finite number of episodes, like HBO's The Night Of. Unlike a miniseries, the new Will & Grace will has plans to keep going beyond the show's first season back (technically Season 9). That said, the new season of Will & Grace will be short. Originally picked up for one 10-episode run, the sitcom's ninth season now has an official 16-episode order. NBC Entertainment chairman Bob Greenblatt has also announced that the series would be getting a second revival season (technically Season 10) of 13 episodes.
Though the seasons will be short, the new Will & Grace has clearly been given the freedom to create story arcs and plot lines that hint at a future for the show and would exceed a miniseries episode count. It's also likely, given the recently updated episode order for Season 9, that returning stars Eric McCormack (Will), Debra Messing (Grace), Megan Mullally (Karen), and Sean Hayes (Jack) have clauses in their contracts for more episodes or even more seasons beyond a Season 10.
As for the future of Will & Grace beyond these two new seasons, it remains unclear. Nothing has been determined — the revival has yet to even premiere. However, returning showrunners David Kohan and Max Mutchnick have said that they would be open to making more episodes, should the fans and network want to see more, with one caveat. In an interview with The Hollywood Reporter, Kohan said he'd be happy to go beyond the two season order "as long as we feel that we can maintain a level of quality that we feel good about it. If it started to dip, we would stop." Nobody can know the future, but there's a good chance Will & Grace will be on the air beyond 2018.
Now that we know Will & Grace will be back for longer than just a miniseries or a handful of episodes, it opens the door to way more possible storylines for Will, Grace, Karen, and Jack. And, in the interest of making those stories in the spirit of the original show, Kohan and Mutchnick are officially abandoning the Will & Grace series finale that aired in 2006. Fans will remember that the finale ended with Will and Grace splitting ways, only to meet in the future while moving their children into college. That entire ending, though sweet in 2006, is now obsolete. Kohan recently assured fans that they would acknowledge the finale in the new episodes, but perhaps not in the way they might think.
"I think if you acknowledge it and you let the fans know, 'We see you, we hear you, we know, we all know, and if you would be so kind as to let us get away with this, we will carry on with making the show," Kohan told The Hollywood Reporter.
By doing away with the original finale ending, Will & Grace can now go in any direction they choose. And, with the promise of a Season 2 already in writing, the sky's the limit.