Jenna Dewan Is Dating Again, So It Sounds Like Channing Tatum Isn't The Only One Moving On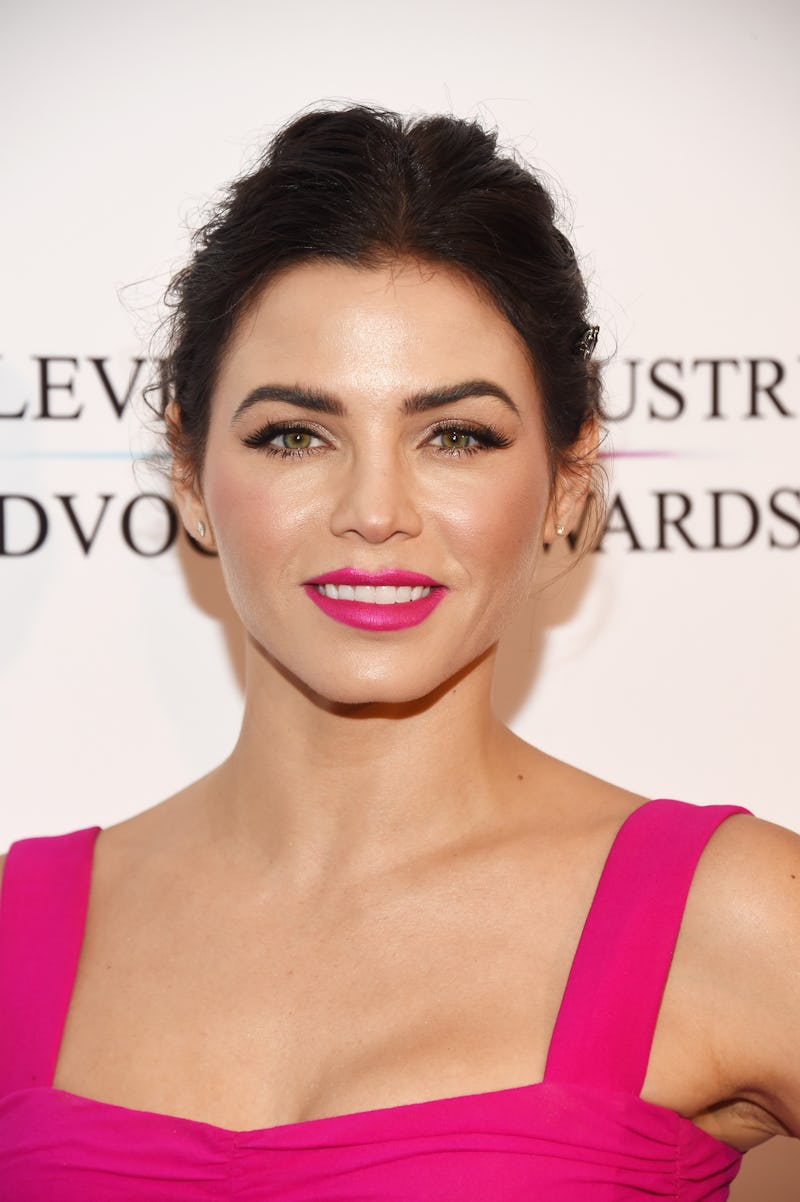 Amanda Edwards/Getty Images Entertainment/Getty Images
Channing Tatum isn't the only one who's moving on after his recent split — his ex-wife is, too. As Cosmopolitan noted, Jenna Dewan is reportedly dating again after her breakup from Tatum. So, even if you're still a little sad over the pair's split, it's nice to know that both are moving on in such a positive way.
According to a source at Us Weekly, Dewan is moving on from past heartbreak. They told the publication that she "is seeing someone new" after her recent split. Although, the identity of said person is still under wraps, as the source continued to say that the mystery beau isn't "well known." It's great to hear that the actor is moving on, especially as it comes on the heels of some very interesting news about her former partner.
In case you missed it, Tatum is reportedly seeing someone new as well following his split from Dewan. On Oct. 10, People reported that the Magic Mike star was dating singer Jessie J. According to an insider, the relationship is "very new." The publication noted that a social media user spotted the duo at a mini golf course, in which they were supposedly with a few other people including a bodyguard. (In response to this relationship news, Bustle reached out to reps for both Tatum and Jessie J, but did not receive an immediate response.)
On Oct. 17, People offered an update on Tatum and Jessie J. A source told the publication that when it comes to their relationship that "they want to keep it low-key." The source continued to offer some insight on the news, saying, "[Tatum] works around the clock, loves being a dad and has a decent relationship with Jenna." They continued, "Jessie J is also dedicated to her career and has a real sense of humor. She likes to have a good time. It is an exciting time for both of them."
As for Dewan, she's reportedly totally cool with her ex-husband dating again, especially since she is, too. According to E! News, a source said that, "Jenna knew that Channing was dating and it wasn't a surprise," and continued, "A friend had told her what was going on." An insider also told the publication:
"She doesn't really care what Channing does as long as he's being there for [their daughter] Everly. Jenna's dating too and they are both moving on with their lives."
It's clear that there's been no drama involved as both Dewan and Tatum are moving on after their recent split, the news of which they announced in April. In a joint statement that they posted on Instagram and Twitter, they said, in part:
"We have lovingly chosen to separate as a couple. We fell deeply in love so many years ago and have had a magical journey together. Absolutely nothing has changed about how much we love one another, but love is a beautiful adventure that is taking us on different paths for now. There are no secrets nor salacious events at the root of our decision — just two best-friends realizing it's time to take some space and help each other live the most joyous, fulfilled lives as possible. We are still a family and will always be loving dedicated parents to Everly. We won't be commenting beyond this, and we thank you all in advance for respecting our family's privacy. Sending lots of love to everyone, Chan&Jenna."
While Dewan and Tatum have parted ways and have since began dating again, it seems as though the former couple are still on great terms with each other, particularly as they continue to co-parent their young daughter, Everly, together.