'2 Dope Queens' Specials Are Coming To HBO & You Can Start Freaking Out Now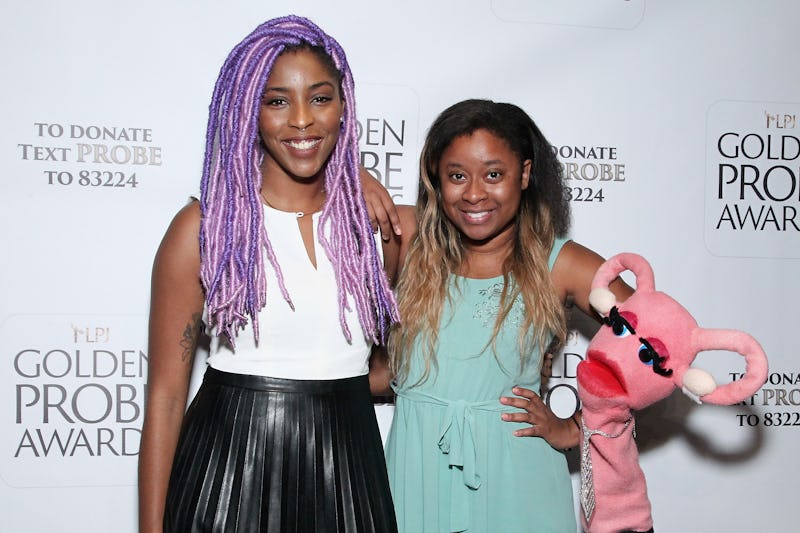 Astrid Stawiarz/Getty Images Entertainment/Getty Images
Can't get enough of podcast besties and comedians Jessica Williams and Phoebe Robinson? Well, you're in luck. According to The Hollywood Reporter, the 2 Dope Queens have HBO specials on the way. Williams and Robinson are slated to both star in and executively produce four hour-long comedy specials based on their pod-phenomenon with the network, and the news couldn't have come at a better time.
In a statement provided to THR, Robinson refers to the opportunity as "a dream come true" — and, no, not just for fans. She continued:
"The work wife and I are beyond thrilled that the formula we've perfected over the past four seasons of doing the podcast (Ignorance x Cocoa Butter + Comedic Honesty) is being brought to this network."
To which Williams, for The Daily Show correspondent and creator of Netflix's The Incredible Jessica James, hilariously added: "Excited to add a couple more Khaleesis to the network!"
Entertainment Weekly reports that the specials will include stand-up performances from both talents, as well as in-depth discussions between the two and their guests about everything from racial issues to sex and relationships. Lucky for fans, the project sounds like it's going to be a lot like the hilarious and down-to-earth podcast listeners have grown to love.
This isn't the first time a podcast has inspired the development of other small screen works. In fact, Williams and Robinson's latest venture helps them join the ranks of comedian and actor Zach Braff and his podcast adjacent show entitled Startup, according to THR. Having one the hottest female-led podcasts migrate into television form is bound to be a total hit for the network. There's no such thing as too much of these self-proclaimed cocoa butter queens.
It's no secret that this particular pod-collective is all too deserving for an opportunity to bring their work to network. But in case anyone questioned just why HBO decided to snag the duo, one can bet that their ability to "be hilarious and socially conscious at the same time" — according programming president Casey Bloys — is what sealed the deal.
There isn't an exact date for fans to etch in their calendars just yet, but a premiere sometime in 2018 is expected. In the meantime, catching an earful of these 2 Dope Queens and their gut-busting commentary every week will have to do.