J.K. Rowling's Twitter Is The Best For Trump Burns, And This Tweet Proves It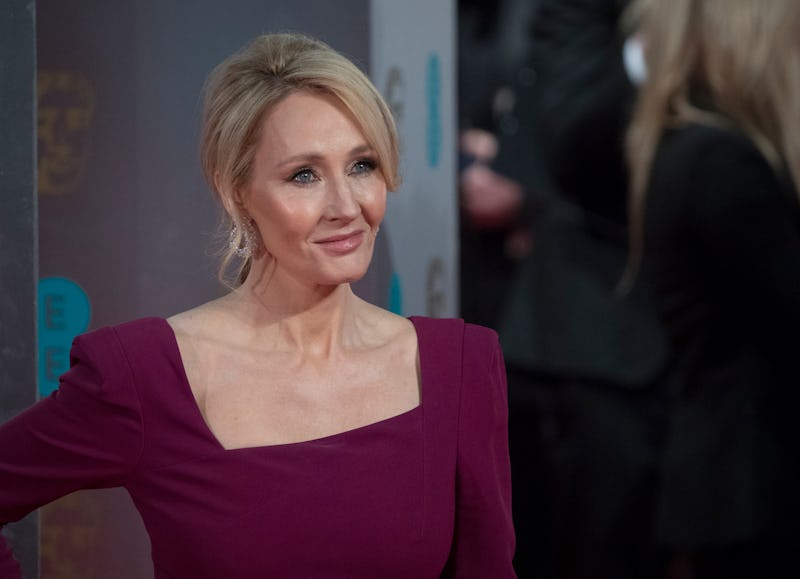 John Phillips/Getty Images Entertainment/Getty Images
It's no secret that J.K. Rowling doesn't seem to like Donald Trump. She even went as far as to say that Trump is worse than Voldemort as far as villains go, and considering that Lord Voldemort is the darkest sorcerer that the wizarding world has ever seen, that's really saying something. So Rowling rarely misses a chance to jab at Donald Trump on Twitter, and on Thursday morning, she treated us to another of her trademark sassy tweets about the president.
It started when conservative commenter Tomi Lahren sent out a tweet remarking upon Trump's dedication to "putting radical Muslims in graves" (a rather violent sounding hobby, if you ask me). Lahren seemingly held this up as a more noble contrast to Obama's mission to allow all people to use whichever bathroom they feel most comfortable in — although Tomi Lahren phrased this in far more transphobic terms. Of course, our queen of Twitter J.K. Rowling wasn't going to take this lying down, and so she sent a bitingly sarcastic reply. Rowling's response ironically praised Trump for the execution of Bin Laden and criticized Obama for his locker-room talk about barging into women's changing rooms. Her tongue-in-cheek question "Whom among us can forget?" says it all — because of course we will never forget which president actually did each of those things.
J.K. Rowling's sarcastic tweet about Donald Trump just makes us miss President Obama even more. Rowling has also been retweeting people speaking out against Trump's trans military ban. Never stop doing you, Jo.