Jonathan Van Ness Doesn't Want To "Cancel" Anyone, He Just Wants To Talk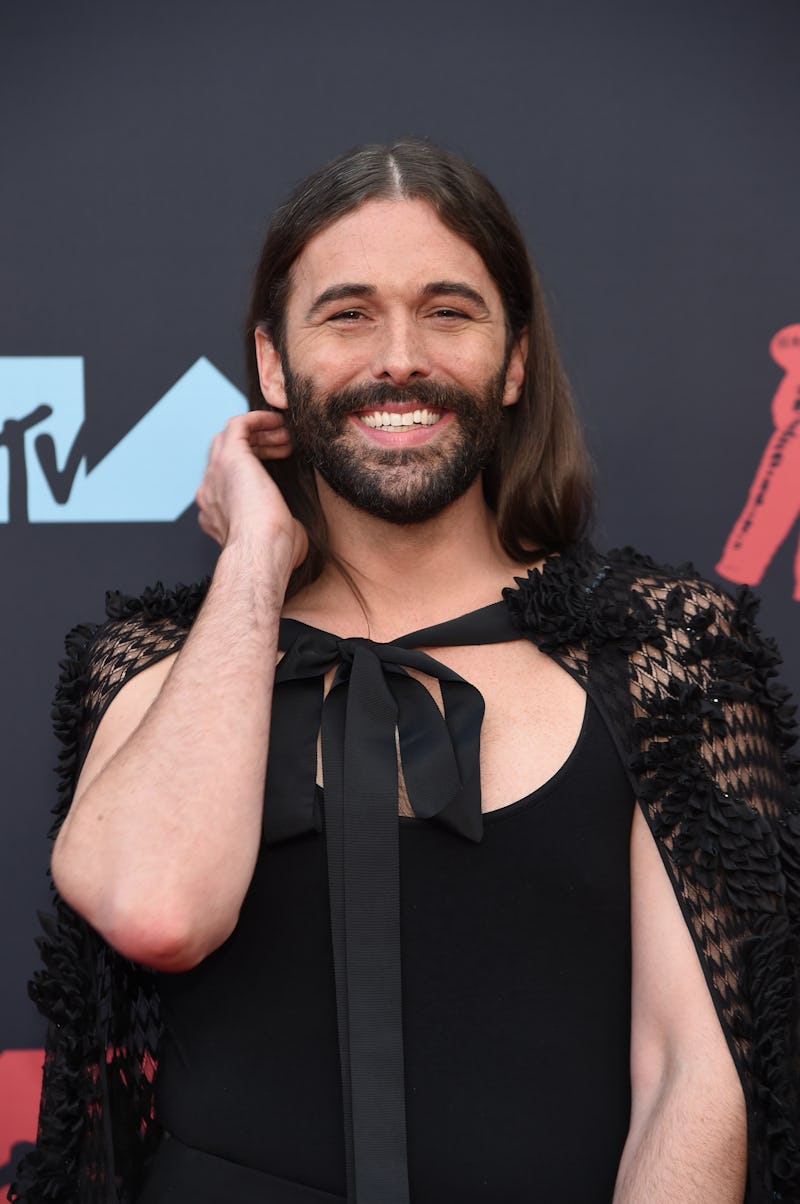 Jamie McCarthy/Getty Images Entertainment/Getty Images
Following in his amicable Queer Eye co-star Karamo Brown's well-intentioned (sometimes Sean Spicer-misguided) footsteps, Jonathan Van Ness is, well, canceling cancel culture. In a recent interview with Us Weekly, JVN spoke out against the rise in some people boycotting certain celebs over wrongdoings or misunderstandings, and he'd rather go a different route.
As an openly gay, HIV-positive celebrity, Van Ness shared that he's been "negatively impacted" by discrimination and homophobia. However, he doesn't feel like his haters — or people with opposing opinions in general — should just straight-up get canceled or not be given a chance to grow. Instead, Van Ness proposed having "conversations that are continuous" to educate others, which could also help reduce the unfair stigmas that have long-plagued the LGBTQ community.
"The stigma that HIV-positive people face is real, the stigma that gay people face is real," he said. "The incredible violence and persecution and stigma that trans people face is super real." In September, Van Ness revealed his HIV-positive status during an interview with the New York Times ahead of the release his memoir, Over the Top: A Raw Journey to Self-Love.
JVN also isn't the first celeb to speak out against cancel culture. On a podcast in May, Jameela Jamil, who's sparked her share of backlash, said, "If we cancel people forever, when they have demonstrated immense change and remorse, we devalue progress." Meanwhile, Taylor Swift spoke to her own "cancel" experience after the Kimye drama, telling Vogue, "A mass public shaming, with millions of people saying you are quote-unquote canceled, is a very isolating experience."
According to an interview with The Guardian, Van Ness opened up about his HIV diagnosis publicly in order "to do something to move the conversation forward in a meaningful way around HIV/Aids" and "to humanize and normalize" the condition. By continuing to speak out, rather than shut anyone out, he's doing exactly that.