Julia Louis-Dreyfus' GG Look Is Simple, But Chic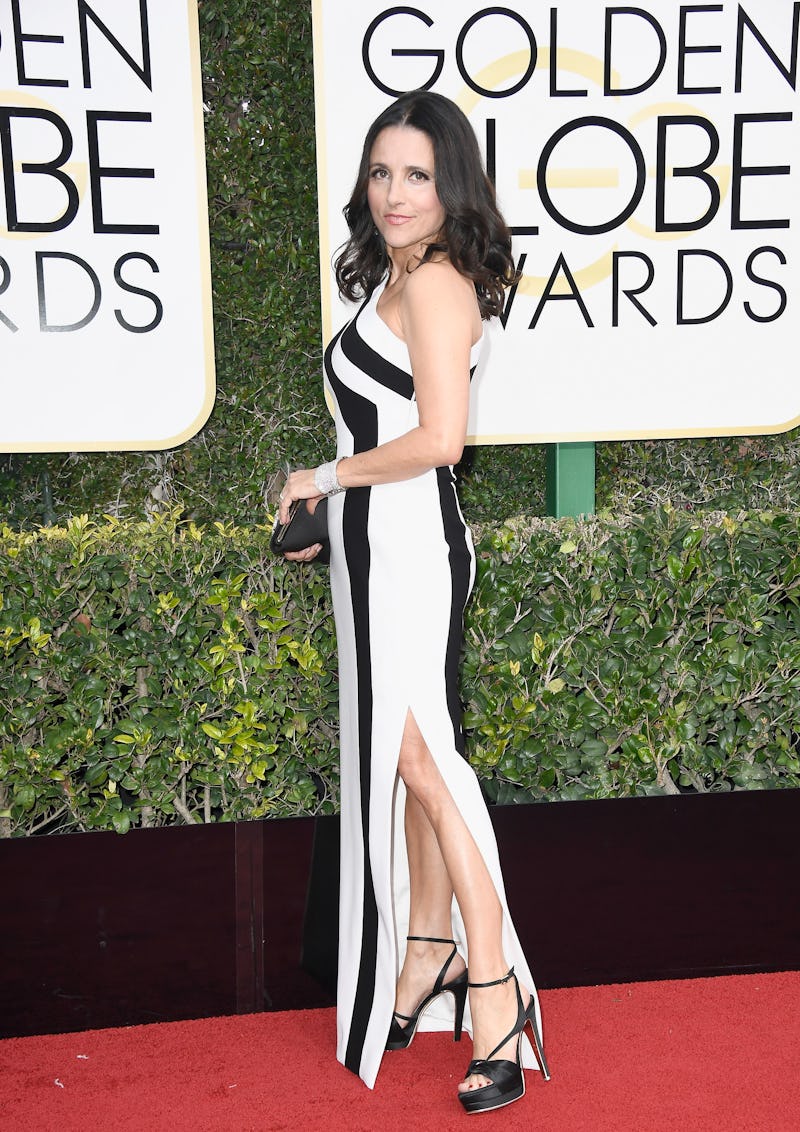 Frazer Harrison/Getty Images Entertainment/Getty Images
Julia Louis-Dreyfus is no rookie when it comes to the Golden Globes red carpet. She has received nine nominations for her various work over the years, making her quite a pro when it comes to dressing for the red carpet. Case in point: Julia Louis Dreyfus' 2017 Golden Globes outfit was bomb.
The star is nominated for Best Actress in a Television Series, Musical, or Comedy for her standout work as the President of the United States, Selina Meyer in VEEP. Louis-Dreyfus has been nominated for her role in VEEP every year since 2013, which makes total sense because she is a comedic genius in that show. Maybe this will be the year she finally takes home her much deserved award.
Louis-Dreyfus arrived on the 2017 Golden Globes red carpet wearing a white and black one shoulder gown that was very chic, and very simple, which I always appreciate. Sometimes the best looks are the ones that don't make it look like they were trying too hard, and Louis-Dreyfus's look is totally effortless.
Her black and white dress was very mod with a few vertical stripes and a side slit, which she paired with a large silver cuff, strappy platform heels and a simple black clutch.
She definitely seems to be aging in reverse since her Seinfeld days.
Absolute perfection.