These Sweet Justin Bieber & Hailey Baldwin Moments Will Have Fans Rooting For Them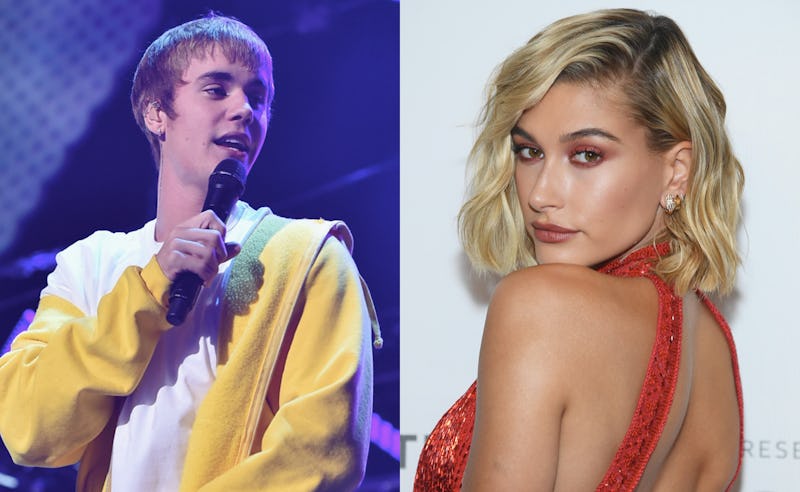 Theo Wargo/Getty Images Entertainment/Getty Images; Dimitrios Kambouris/Getty Images Entertainment/Getty Images
Justin Bieber and Hailey Baldwin surprised the world in July with the news of their engagement. However, considering the amount of sweet relationship moments Justin Bieber and Hailey Baldwin have had throughout the years, their "whirlwind" engagement is really anything but. Seriously, these two have had cute moments together dating back as far as 2009, proving that they've been that adorable for nearly a decade now.
As previously mentioned, it was reported by multiple sources including TMZ that Bieber had proposed to Baldwin in July during a vacation in the Bahamas. This news came only a few short weeks after it was reported that the young couple had reconnected, according to E! News. Prior to their most recent reunion, the pair has had a longstanding history together. Seeing as though they have such a history together, they have, of course, had more than a few adorable moments whether it was their first meeting back in 2009 or a romantic Anguilla vacay together in 2015.
Since Baldwin and Bieber are engaged now, it is fun to look back on some of their sweetest moments together. So, here are the very sweetest moments between the two young stars (and the future husband and wife).