Kate Middleton Is Returning To Work Very Soon For A Meaningful Engagement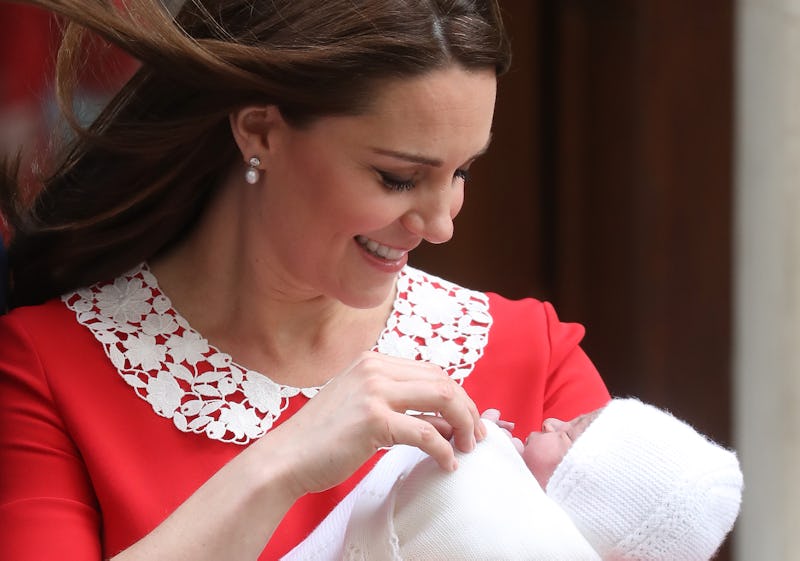 Chris Jackson/Getty Images Entertainment/Getty Images
Attention, royal watchers, one of your faves is about to be in the spotlight once again. According to People, Kate Middleton announced her next engagement, which obviously means that the mom-of-three's maternity leave, which came after welcoming Prince Louis in April, has come to an end. Kensington Palace revealed what the Duchess of Cambridge's first back-to-work outing will be, and spoiler alert, it's totally lovely.
As the palace revealed on their Twitter account, Middleton's next official engagement will be on Tuesday, Oct. 2. During this upcoming event, the duchess will visit the Sayers Croft Trust Forest School and Wildlife Garden at Paddington Recreation Ground. People noted that during her visit, she'll visit the facility, which works to expose urban students to nature, and will meet with students at the school who are engaged in some outdoor activities. So, there's a good chance that royal fans could see Middleton getting in on the outdoor fun right alongside the youngsters.
Seeing as though she has always been a huge proponent for children throughout her career as a duchess, it's an incredibly fitting first foray back into her royal work schedule. Of course, this won't be the only upcoming event that she'll attend in the coming months. People went on to note that Middleton has more than a few engagements planned for the rest of the year. Come January though, the publication reported that she'll be right back to her typically busy schedule.
As previously mentioned, Middleton has taken a step back from the spotlight ever since she welcomed her third child, Louis, with her husband, Prince William on April 23. However, her maternity leave actually started before she gave birth to her son. According to Town & Country, the Duchess of Cambridge's maternity leave started at the end of March, about a month before she was due to give birth.
Her last official engagement, which she undertook alongside her husband, before heading on leave took place on March 22. The royal duo attended an event for SportsAid, an organization which helps young people in the United Kingdom train for a potential Olympic, Paralympic, Commonwealth, or World Champion athletic career, again, per Town & Country.
While Middleton has taken a bit of a break from public life in the months following Prince Louis' birth, that doesn't mean that she's been totally absent from royal life. In fact, there have been more than a few occasions in which royal watchers have gotten a glimpse of the duchess during her maternity leave. She, of course, attended one of the biggest events of the year, aka Prince Harry and Meghan Markle's wedding, back in May. She's also been seen out-and-about on a couple of fun outings along with her fellow royals.
On July 14, Middleton attended the Women's Singles Final match with her new sister-in-law, Markle, in which the duchess duo got to put their already sweet bond on full display. On the following day, she watched the Men's Singles Final match with William in tow, per People.
So the duchess has still been a bit busy during the past few months. And given that her maternity leave will be over soon, on Oct. 2 to be exact, you can safely expect her to be even more busy as she heads back into her traditional, royal work schedule.