Kendall Jenner & Ben Simmons Took A Couples Vacay With One Of The Reality Star's Sisters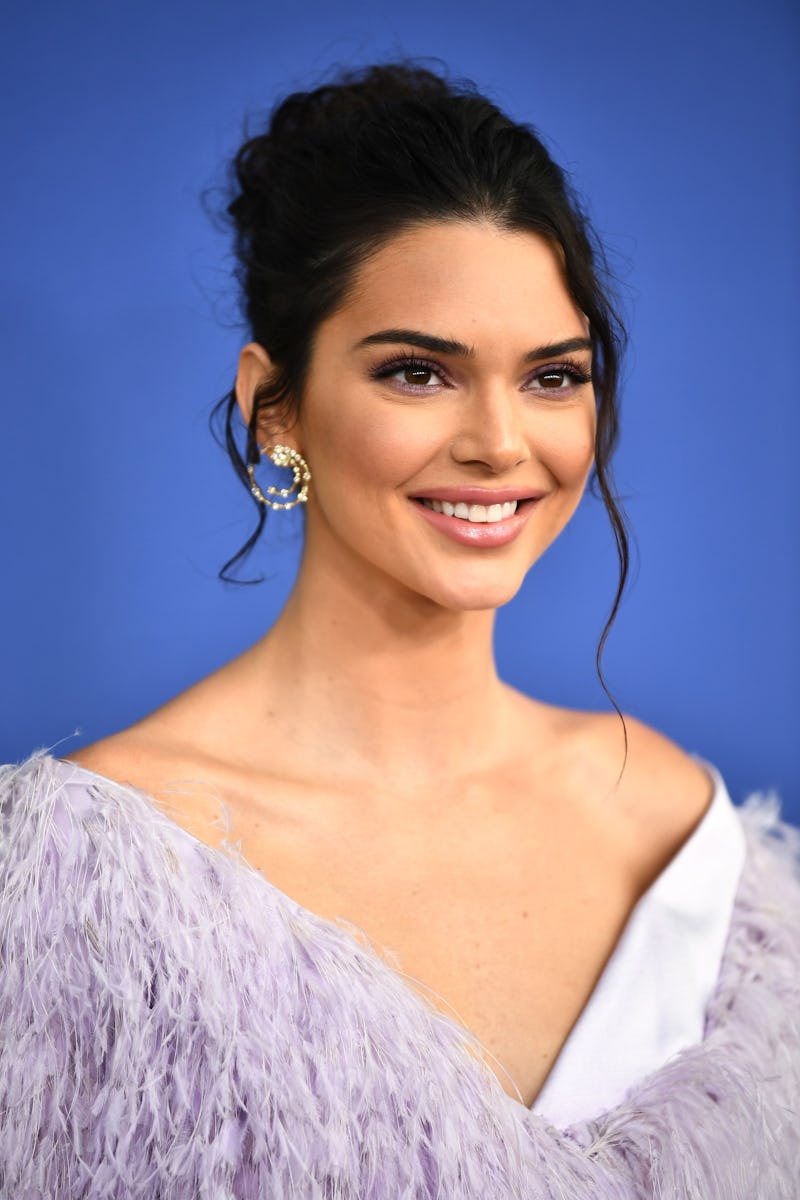 Dimitrios Kambouris/Getty Images Entertainment/Getty Images
Things may be heating up for Kendall Jenner and Ben Simmons, if their recent excursion is any indication. As People reported on Monday, Kendall Jenner and Ben Simmons are on vacation together with Khloé Kardashian and Tristan Thompson. A vacay alongside a member of your significant other's family? That certainly sounds like it would be a big step in the pair's rumored relationship.
The foursome, along with some of their friends, took to Puerto Vallarta, Mexico for some rest and relaxation. According to People, Jenner and Simmons spent time together as they lounged in the group's villa, while Kardashian and Thompson had some fun in the pool. As Cosmopolitan noted, both of the Keeping Up With the Kardashians stars posted the same dreamy cloud photo, snapped by the supermodel herself. It seriously looks like paradise.
Even though vacationing together is a pretty big deal, this isn't the first time that these couples have hung out together. According to E! News, the foursome got their double date on back in June when they all attended a private Dave Chappelle show for family and friends at the Peppermint Club. The publication also noted that the duos were seated together at the event.
Additionally, they all hung out together during Independence Day, as well. Kardashian and Thompson threw a party at their house, which Jenner and Simmons both attended. Interestingly enough, the Revenge Body host may have offered up some confirmation about her little sister's relationship through a video showcasing the party.
On her Instagram Story, Kardashian posted a clip from the party that showed Jenner and Simmons snuggling by the pool, according to Access Online. While this may have seemed like confirmation of the pair's relationship status, neither of them have yet to explicitly confirm or deny that they're dating. Possible confirmation aside, based on that double date report, their July 4th hangout, and the news of their Mexico vacay, it sounds as though this crew really gets along super well.
If you're interested in another major clue that things are going really well for Jenner and Simmons, look no further than Kylie Jenner's 21st birthday party mural. As Us Weekly noted, the beautiful artwork featured members of the birthday girl's family, the fam's various significant others, and friends. In the mural, the supermodel's rumored NBA player boyfriend was included.
Oddly enough, Thompson didn't find his way onto the artwork. It's a major deal that Simmons was added, especially since he has only reportedly been dating Jenner since around the end of May, according to People. This detail just goes to show you that the young couple may be the real deal.
In addition to all of their various excursions and interesting mural inclusions, a source told People in late June that things are moving right along for them. "They do seem a bit more serious," a source claimed to the publication.
Considering the fact that Jenner and Simmons are vacationing with her older sister, it really does seem like they're taking even bigger and more exciting steps in their supposed relationship.