Khloé Kardashian Finally Confirmed Her Pregnancy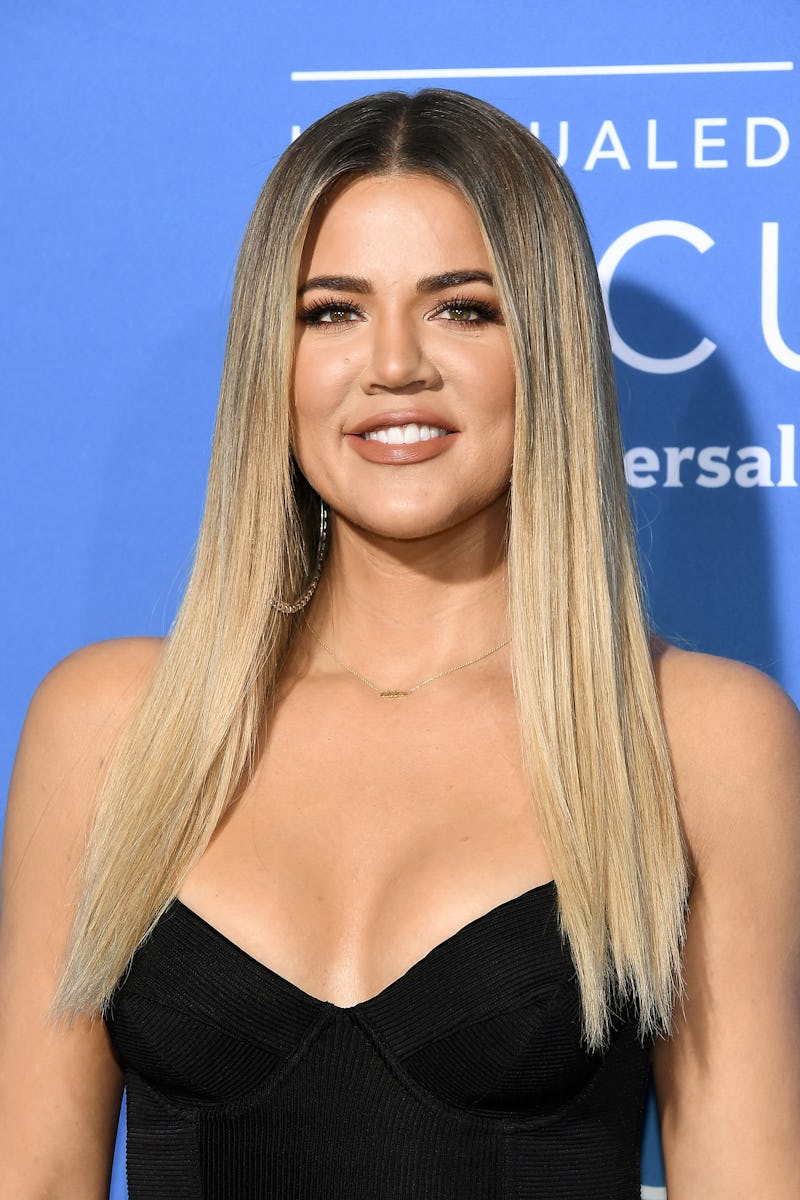 Dia Dipasupil/Getty Images Entertainment/Getty Images
The moment fans have been waiting for has finally arrived: Khloé Kardashian confirmed she's pregnant on Wednesday, Dec. 20. Word first spread that Khloé was pregnant back in September. However, the often outspoken sister stayed quiet about whether she really was having a child with boyfriend Tristan Thompson. Sure, she seemingly dropped hints along the way, but for the most part, KoKo did things on her own terms, and it's hard not to respect her decision to share the information with the world when she was fully ready. In the black-and-white Instagram shot, she wrote:
"My greatest dream realized! We are having a baby! I had been waiting and wondering but God had a plan all along. He knew what He was doing. I simply had to trust in Him and be patient. I still at times can't believe that our love created life! Tristan, thank you for loving me the way that you do! Thank you for treating me like a Queen! Thank you for making me feel beautiful at all stages! Tristan, most of all, Thank you for making me a MOMMY!!! You have made this experience even more magical than I could have envisioned! I will never forget how wonderful you've been to me during this time! Thank you for making me so happy my love!"
She also acknowledged the fact that she'd been keeping things under wraps, writing, "I know we've been keeping this quiet but we wanted to enjoy this between our family and close friends as long as we could privately."
Before she confirmed the news, Khloé seemingly shut down Instagram commenters who tried to spot a baby bump in one of her photos back in October. According to Elle, she commented on her own photo, writing, "this is a peplum shirt. It flairs out at the bottom. It's just the way the shirt is designed. In some of the next pictures coming up from the SAME shoot, I'm in a crop top. Showing a lot of skin...." But even if she was pregnant at the time, which it now appears she was, that doesn't give anyone the right to judge and assess her body. That's not cool regardless.
That wasn't the only time that fans speculated on whether she had a baby on the way. When Khloé captioned a Halloween photo of Thompson with "That's daddy," some took it as a sign that she was hinting at her pregnancy in a seemingly very direct way. (Even though she used a similar nickname for her Cleveland Cavaliers boyfriend before the baby rumors first broke, so that was definitely not a confirmation one way or another.) Still, the pair dressed up as Game of Thrones, Daenerys and Khal Drogo, who were married and expecting a child in the show's early seasons. Therefore, the rumors and suspicion persisted.
Then, there was the video Khloé filmed with her sister Kylie Jenner, who's also the subject of pregnancy rumors (which remain unconfirmed). In the promotional clip, the pair said they have "so many babies," seemingly referencing their Lip Kit collection, but fans across the internet raised their eyebrows, of course. Could they have been referring to their own babies? Their facial expressions when saying that line seemed to speak for themselves.
Regardless, the hunt for clues is officially over — at least when it comes to Khloé's good news. Her announcement means two of the famous siblings have babies on the way, as Kim Kardashian has confirmed she and Kanye West are expecting their third child via surrogate. That'll mean North and Saint West have a new sister on the way. And the cousin crew of Dream Kardashian, Mason Disick, Penelope Disick, and Reign Disick is only further expanding.
At this point in time, details about Khloé's pregnancy, including her due date and the baby's sex, remain a mystery. She has yet to confirm that information. But at least now fans can rejoice that there's a new baby on the way. And knowing the family's history of sharing their lives with the world, there's a good chance you'll get to see her pregnancy journey unfold on a future episode of Keeping Up With The Kardashians. Or who knows, maybe she'll keep fans up to date on Snapchat.
One thing that Khloé made clear with her baby announcement: She's sharing her life events on her own terms. And would you really expect anything less from the outgoing, outspoken sister? True fans know the answer is absolutely not.