Kim Kardashian Opens Up About Testifying Against Her Robbers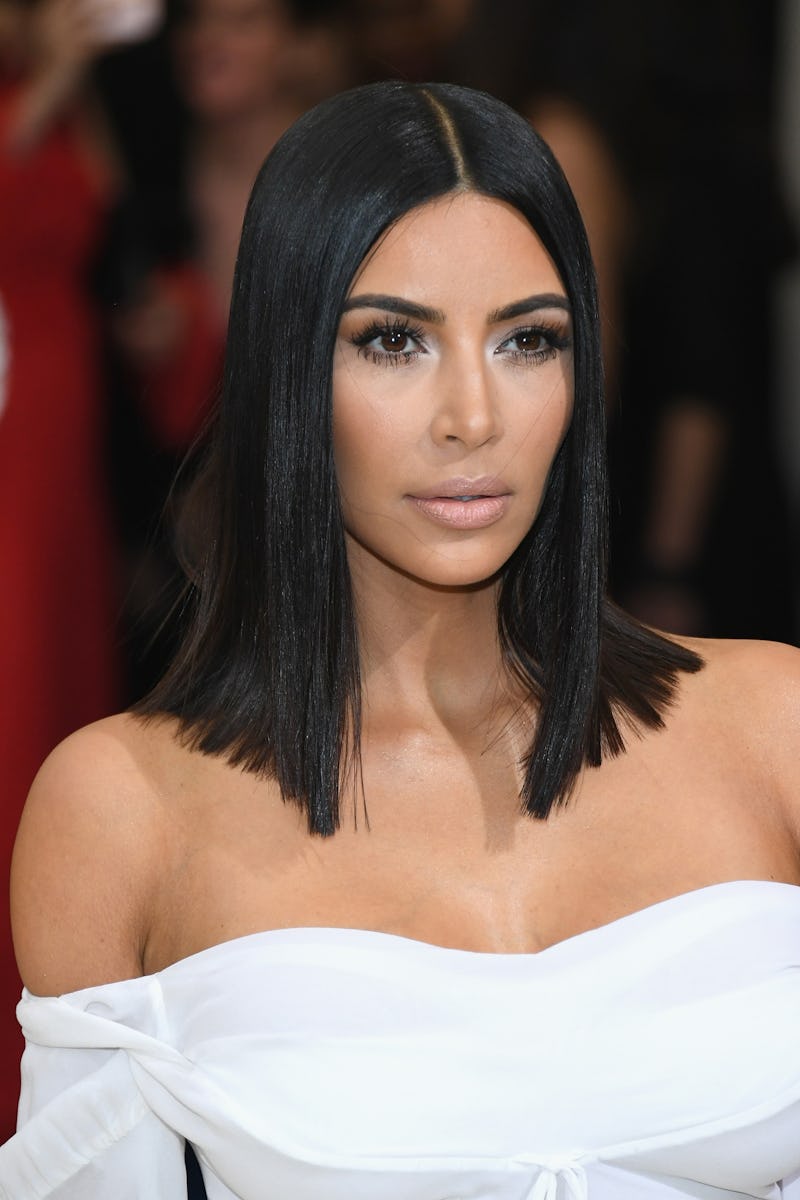 Dia Dipasupil/Getty Images Entertainment/Getty Images
So much of this season of Keeping Up With The Kardashians has been dedicated to how Kim Kardashian's life has changed after her robbery in Paris last October. From everything the E! cameras have shown so far, it seems like she's coping in an incredibly healthy way, and now, there's even more proof. In a new clip from Sunday's upcoming episode of KUWTK, Kardashian describes her testimony against the robbers for the first time, and it's surprising how calm and collected she appears to be about the whole thing.
In the clip — which you can see here — Kardashian is in the car, talking on the phone with her mom, Kris Jenner, about her day in court. Like she said on last week's episode, she had to leave the family's vacation in Costa Rica to fly directly to New York to testify, so she wouldn't have to go all the way to Paris to do it. It's hard to imagine how difficult it must be to relive such a traumatic experience while describing it in as much detail as possible, but Kardashian seemed to be able to knock it out without dwelling on it too much.
According to Kardashian herself, her day in court was long — eight hours long, in fact — and draining, but hearing from the robbers' point of view gave her a different perspective on what happened that night.
She said in the clip,
"I think it was really interesting to see the faces of everyone. Just by their height and weight, I could tell who from this lineup was in the room with me. I was able to see who confessed. One of them was the guy that was in the room with me, and it was very interesting to hear his story and it was pretty similar to my story."
She continued and claimed,
"Of course, there was, like, a few things they're not saying to get lesser charges but they were pretty honest and did tell most of the story exactly like it how it happened. So it's just really interesting to see what their side of the story is and to hear the background information about how they had been following me and how they had attempted to rob me last time I was in Paris but my husband was with me."
From the way Kardashian describes it, the whole experience sounds really tedious. Not only did she have to share her side of what happened, but then a translator had to explain it to the judge, which means there must have been a lot of back and forth. Dealing with that for eight hours sounds stressful and exhausting, but it's good to know that the people who were allegedly the robbers were charged.
Right after the robbery happened last year, Kardashian took a break from public life, which included social media. It was hard to tell how she was coping, but now that everything is playing out on KUWTK, seeing how she handled everything is so impressive. Her strength in the face of a situation where she truly believed she was going to die is really inspiring, as well.
It seems like it's going to be a long road before this incident is put in the past for Kardashian, but one thing is for sure: anyone in a crisis should want her by their side.