Todd Kraines Is Back, 'KUWTK' Fans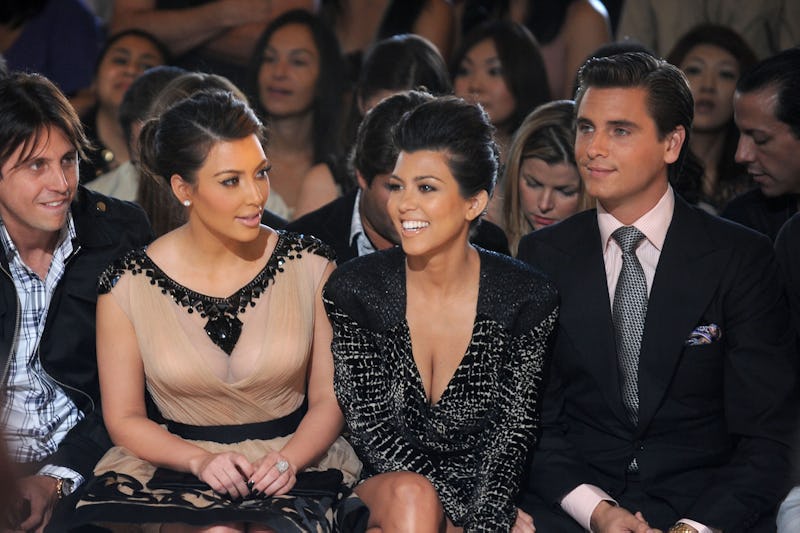 Stephen Lovekin/Getty Images Entertainment/Getty Images
Todd Kraines has something to say to Keeping Up with the Kardashians fans. No, I'm not talking about Scott Disick's alter ego. The actual Todd Kraines. As E! News pointed out, Kim Kardashian posted a Snapchat on Friday that opens on Kraines saying, "Stop." Kraines follows this plea up with a beautiful impression of Disick's "Todd Kraines" character. And then, we hear Kardashian say, "You guys, I'm with The Todd Kraines, and he said we have to stop." Konsider me krushed.
Kraines, a friend of the Kardashian-Jenner family, has been something of a mythological character on KUWTK. Viewers first heard the name during Disick's iconic Season 8 prank calling spree. On several separate occasions, Disick would phone Kris Jenner and pretend to be Kraines, much to the Kardashian-Jenner matriarch's confusion. "Auntie Kris," he would sing-song into the receiver, "it's me, Todd Kraines!" It remains some of Disick's finest work on the series to date.
Eventually, in an effort to end the prank once and for all, Kim, Khloé Kardashian, and Kourtney Kardashian told Kraines about the bit. Thankfully, that would not be Kraines' final KUWTK moment: Some years later, the Kardashian-Jenners met up with friends and family in Vail. And yes, one of the friends was — you kalled it — Kraines. At one point during the vacation, Kim, Disick, Kraines banded together and recorded a "Todd Kraines" video for Snapchat. Oh, and Mason Disick's in on the joke, too. Suffice to say, "Auntie Kris, it's me, Todd Kraines" is an important part of KUWTK lore.
But now, it must stop.
Well, if I can't say "Auntie Kris, it's me, Todd Kraines!" anymore, I hope he's OK with me watching this clip. I am not ready to give up this clip.
Seriously, though. Can Disick get a retroactive Emmy for this performance?