Kim Kardashian Has A Big Decision To Make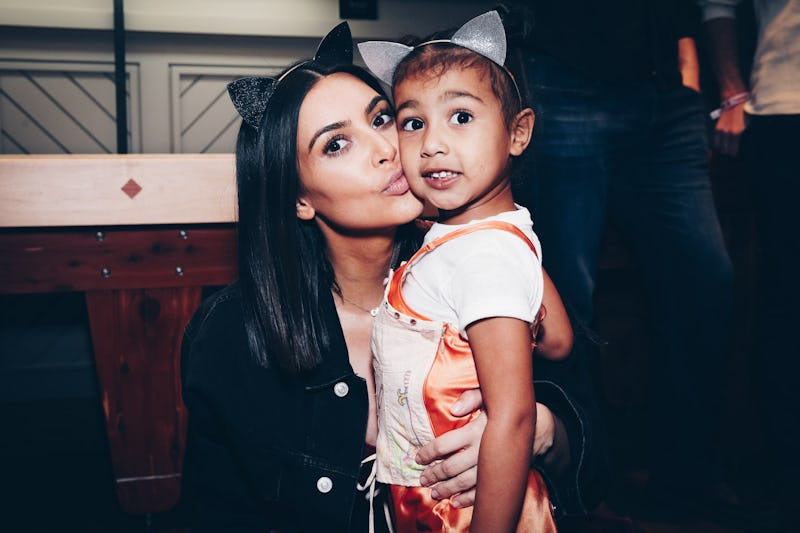 Handout/Getty Images Entertainment/Getty Images
Being that North and Saint West are two of my favorite celebrity babies ever, I was thrilled when I heard that Kim Kardashian was considering adding another baby to her family. But unfortunately, it doesn't sound like it's going to be easy — especially after everything she went through on Sunday's episode of Keeping Up With The Kardashians. So does Kardashian still want to have another child? As curious as I am, this is a decision that should stay between her and husband Kanye West.
Most of this week's KUWTK dealt with Kardashian announcing that she wants another child, and that even though she's faced complications with pregnancy in the past, she wanted to carry that baby herself. So she went to see her doctor and had a surgery done that could potentially help prepare her uterus for her third pregnancy. The procedure seemed painful, and Kardashian had an issue with her bladder that required her to use a catheter for days afterward. Sounds fun, right? Nope.
Ultimately, after the surgery, her doctor was able to determine that it wouldn't be healthy for her to carry another baby, which was a heartbreaking blow to her. Now, if she still wants to expand her family, she'll have to choose a different path.
But does this news actually change how she feels about growing her family? According to what Kardashian said on KUWTK, no — but it doesn't seem like she's decided which route she wants to take just yet. As she told her sisters Kourtney and Khloé, she wanted to explore her options with West and figure out the solution that works the best for both of them.
Regardless of where Kardashian's head is at, this is a good time for her fans and followers to butt out. The decision to have a child is a personal one, and when that decision becomes as complicated as hers is, privacy becomes even more important. Kardashian was obviously upset that she wouldn't be able to fulfill her dream of being pregnant one more time, so she should be allowed the space and the time without the pressure that comes with total strangers wanting to be involved, too.
Of course, it's hard not to be interested in what her future plans are. After seeing her date, marry, and have kids with West on social media and KUWTK, it seems like as fans, we have been involved in her life all this time. But now that she's shared her feelings on the topic, it's time to give her room to make her own decisions from here on out. And since she's been so open about motherhood and her fertility struggles so far, it seems likely she will share more, when the time is right.
No matter what Kardashian decides, she seems like an awesome mom and there's no denying how in love she is with her adorable kiddos. I'm looking forward to finding out what's next for her family — whether it involves more babies or not.