Kristin Cavallari Wants To Do 'The Hills' Reboot Just As Much As Fans Want Her To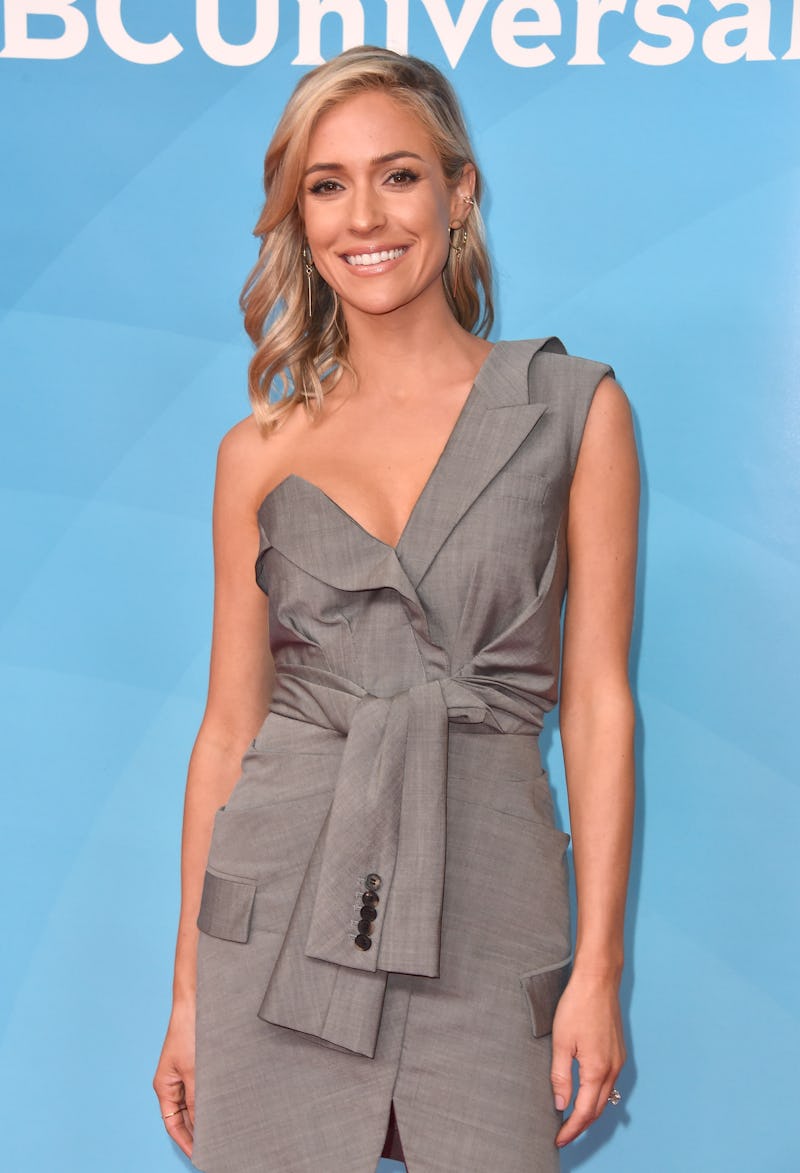 Alberto E. Rodriguez/Getty Images Entertainment/Getty Images
Ever since The Hills: New Beginnings was announced, fans have been ecstatic about the beloved reality series' return. In some even more exciting news, Kristin Cavallari would love to do The Hills reboot, she told E! News on Sept. 22 at the iHeartRadio Music Festival. Currently, there aren't any plans for Kristin to appear on New Beginnings, and mainly because of her E! reality series, Very Cavallari. But, Kristin totally wants to be on it and she might also be looking for a way to make it happen.
"I'm just as excited as everybody else to see it," the Very Cavallari star told E! News about the reboot. "I've been talking to Heidi [Pratt] and Audrina [Patridge] and so, I of course would love to be part of it."
During August's MTV Video Music Awards, the reboot was announced. An official cast has yet to be revealed, but Heidi, Audrina, Spencer Pratt, Stephanie Pratt, Frankie Delgado, Jason Wahler, and Justin Bobby all walked MTV's pink carpet, which seemed to be their way of confirming their return to The Hills. It wasn't until later on that Whitney Port and Brody Jenner announced they were also joining New Beginnings.
It's definitely a great cast list, but fans have been keeping their fingers crossed the reboot would also include Kristin and Lauren Conrad. However, at this moment in time, that might not happen. According to People, Lauren is steering clear from New Beginnings. "She's in a different place in her life," a source said about Lauren. "But she wants everyone to enjoy themselves. She wishes everyone the best."
As for Kristin, well, she's definitely not opposed, but now that she has her own reality show on E!, that comes first. At the end of August, she told ET Canada MTV approached her about doing New Beginnings. "Yeah, they did," she said, before adding, "I can't, because of my show!" She also said, "I would love to and I'm rooting them on. I hope that the show is a huge success. I'll be watching. I still talk to everybody, so I'm excited for them."
That said, Kristin may have an idea about how she can at least make a brief appearance. "Heidi and I have joked about swapping an episode for an episode," she also told E! News at the iHeartRadio Music Festival. "I'll have to bring it up with E! and MTV. But yeah, I'm really excited for them. I can't wait to see it."
If Whitney had her way, both Lauren and Kristin would join the reboot. In early September, Whitney told Us Weekly, "I mean, they were the main people on the show. I thought it would be so fun for everybody to get together and reunite and all catch up." She continued, "So yeah, I was definitely bummed, but I totally understand the various reasons why they wouldn't or couldn't... I would love for them to."
Even though the chances of Lauren appearing seem pretty slim, there's definitely a greater possibility Kristin could show her face. Who knows if her plan with Heidi about swapping an episode for an episode could even happen, but, hey, it sure sounds like Kristin is trying her hardest to show up on New Beginnings in some way, shape, or form.