The 'Life Of Kylie' Trailer Talks About The Pressures Of Fame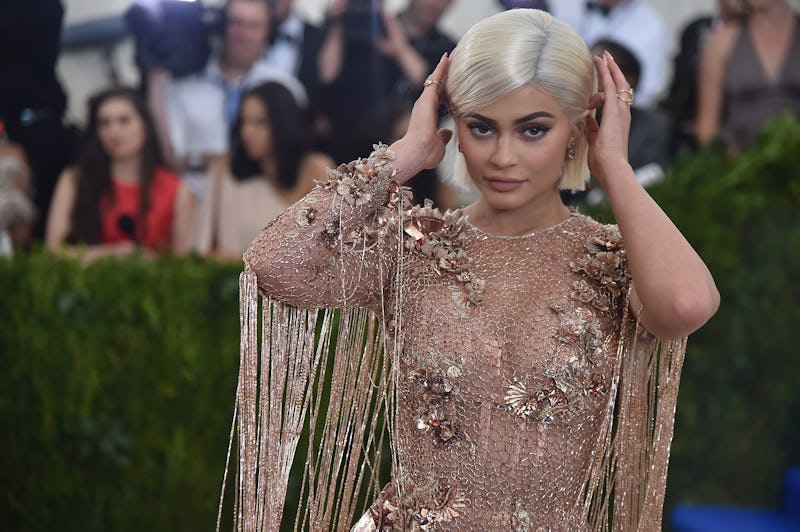 Theo Wargo/Getty Images Entertainment/Getty Images
And the Kardashian kontent keeps on koming. On Monday, E! dropped a trailer for Life of Kylie, the forthcoming docuseries about Kylie Jenner slated to premiere on July 6. I love any show about any member of the Kardashian-Jenner brood, so of kourse I will be tuning in to the franchise's latest offering. And I might be biased (OK, I'm definitely biased), but Kylie's spinoff looks like a pretty solid addition to the Kardashian Empire's repertoire.
In the preview, Kris Jenner's youngest daughter grapples with picking her nose while wearing long fingernails, getting mobbed at a fan's prom, and fame. Though the E! cameras have been following her around since she was 9 years old, she is still coming to terms with the trappings of celebrity, as well as figuring out her version of the work-life balance. When Kylie is not filming Keeping Up with the Kardashians, working on her cosmetics line, or dominating social media, she just wants to be a regular ol' 19-year-old who hangs out with her buddies. Well, whatever "regular" means in this context.
"There's two sides of me," Kylie explains in a voiceover. "There's an image I feel constantly pressured to keep up with, and who I really am around my friends."
"Pressure" is a recurring theme: A few seconds later, Kylie tells us, "I do feel pressure to not let anybody down." This calls to mind a relatively recent episode of KUWTK: On Season 12 of the family's flagship show, Kylie opened up to Kourtney Kardashian and Kim Kardashian about her struggles with anxiety, fame, and where the twain meet. "I feel like I've had anxiety for too long," Kylie told her sisters. "I feel too much, I care too much, I read too much. Some people are born for this life and some people aren't. I just know I'm not supposed to be famous."
Of course, that is not to say she doesn't love some of the things that come with being a megastar. In the Life of Kylie trailer, the makeup maven tells us that the docuseries is "a gift for [her] fans." Aw, Kylie. You shouldn't have! But I'm glad you did.
July 6. Be there or be a crusty knockoff lip kit.