Kylie Jenner Shared Yet Another Adorable Photo With Baby Stormi That Fans Need To See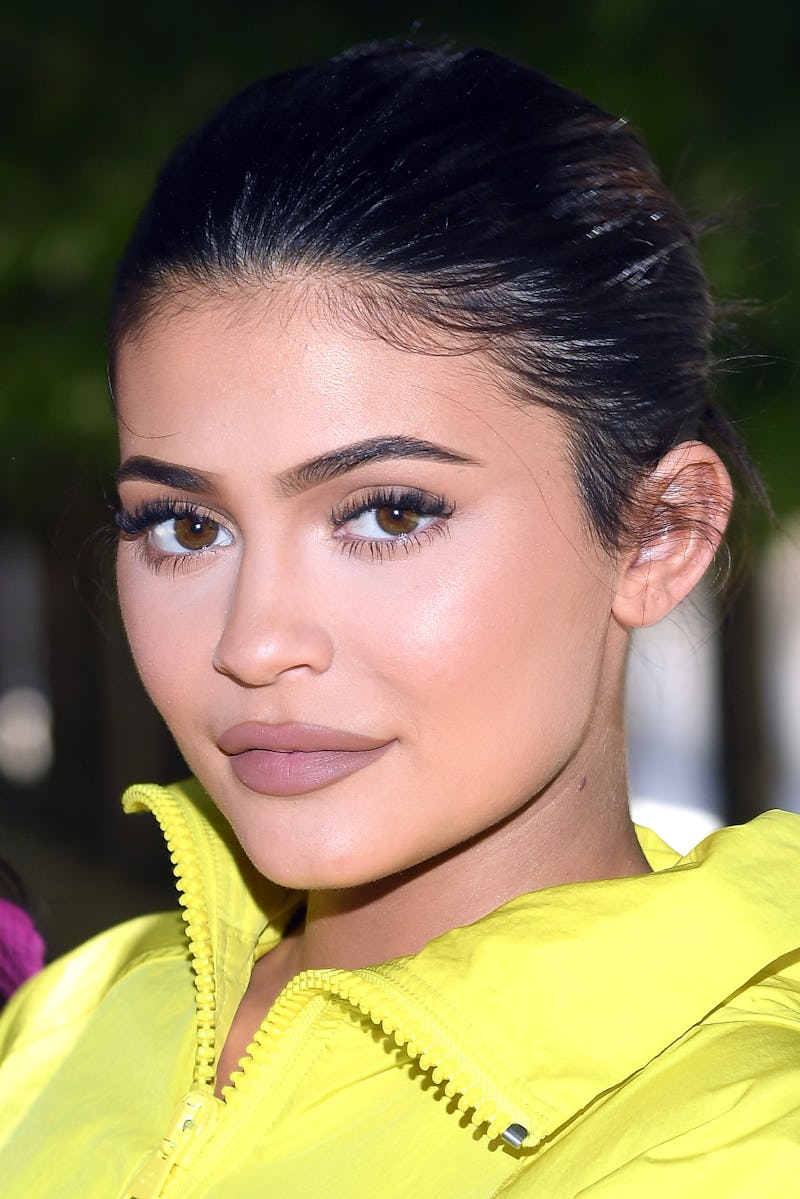 Pascal Le Segretain/Getty Images Entertainment/Getty Images
Kylie Jenner and Stormi Webster are here to help brighten up your day. And that's because the reality star's latest photo is sure to bring a smile to anyone's face. Kylie Jenner recently posted a photo with Stormi, along with the most meaningful caption, and it's all kinds of sweet.
In Jenner's mirror selfie with her daughter, they're both all smiles. In her caption for the Instagram post, the Keeping Up With the Kardashians star wrote the sweetest message putting their adorable mother-daughter bond on full display. She said,
"ugh i love you so much. a living breathing piece of my heart ♥️"
If that's not the sweetest thing you'll read all day, I don't know what will be. This obviously isn't the first time that Jenner has written a lovely message in honor of her daughter either.
Ever since the Life of Kylie star welcomed baby Stormi back in February, she's been more apt to share photos of the new addition to her family, despite keeping the pregnancy very much under wraps. Whether it's some cute snaps with Stormi's father, Travis Scott, or their matching Halloween outfits, the mother-daughter pair have just been the cutest on Instagram.
Also on the same day, Jenner posted a series of photos featuring Stormi cuddling up with her dad. Her post highlighted Scott's hard work on his Astroworld tour. She wrote:
"only the people around you really know how hard you work. i love to watch you make all your dreams come true. your first festival. we're so proud of you. we love you 🖤"
As Cosmopolitan noted, Jenner and Stormi attended one of his recent performances. During the performance, the "Butterfly Effect" singer reportedly gave a shoutout to his family and said, "My beautiful wife, she came out, my beautiful daughter, she's here too. I love y'all so much."
The cute moments from the Jenner/Scott family didn't stop there. On Nov. 18, the KUWTK star posted a video of her daughter playing around with one of her makeup palettes. In the video, she tried to get her to say Kylie Cosmetics, just as she explained in her caption for the post, "trying to teach her some new words 🙄🤣😂😍😍😍." But it's clear that Stormi had another person on her mind instead.
While Stormi did try to imitate her mom, she instead said, "Dada." When Jenner said, surprisingly, "Dada," the youngster couldn't help but giggle. Seriously, the short clip is the definition of cuteness.
As previously mentioned, Jenner has posted photos in the past featuring herself and her daughter, along with some of the sweetest captions you'll probably read in a long time.
For example, on Oct. 2, Jenner released some photos of the two on Instagram in which they could be seen hanging out by the beach. She wrote in the caption for the photo, "you are my happy place 🦋."
Just based on all of their Instagram photos, it's clear that Jenner and Stormi are simply the cutest.