Gaga Won't Be Playing This Highly Anticipated Role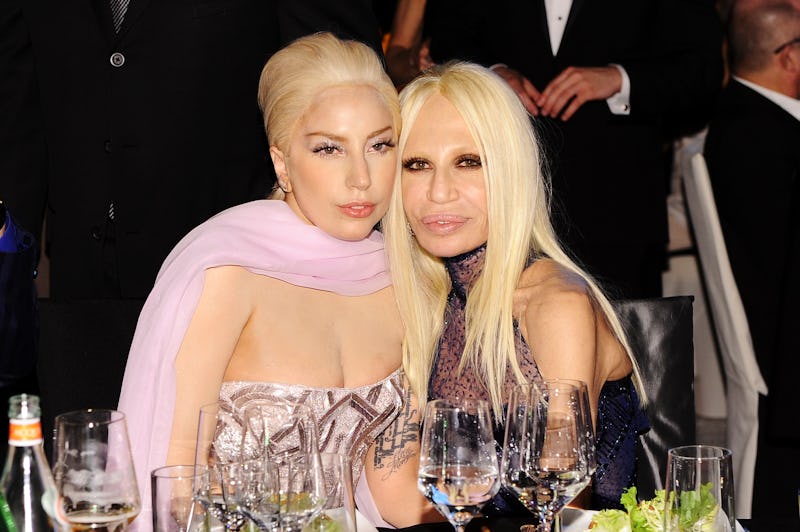 Dimitrios Kambouris/Getty Images Entertainment/Getty Images
Sad news, Little Monsters. Despite what reports from last November would lead us to believe, Lady Gaga will not be playing Donatella Versace in Ryan Murphy's upcoming American Crime Story Season 3, according to Variety. Take a second to gather yourself after that news, because there's more. Murphy told Variety that Gaga was never actually in talks to play the role. In other words, not only are your TV dreams crushed, but they were never even based in reality.
"Not really," he told Variety, when asked if there was a discussion between Murphy and Gaga about the role. He elaborated a bit further,
She's a friend. But she's very busy this next year — she's doing Super Bowl and then she's doing 'A Star is Born' and I believe that she's going on tour. And when you're going to do a show like Versace, it's a five-month commitment, it's a very big show, we're shooting it all over the world. So I just don't think with her schedule, I knew that it would never had worked. But I would love to work with her on something in the future.
So, you're telling me Gaga will not be taking on the role was born to play, because she's busy being an award-winning musical artist? OK, fine. Actually, that's pretty fair. In other news, who can I speak with about cloning Lady Gaga?
Murphy's concession that Gaga wasn't really being considered for the role probably comes as a surprise. Murphy and Gaga have a history of working together. He cast the singer in American Horror Story: Hotel, a role that ended up earning Gaga a Golden Globe, and in American Horror Story: Roanoke. Plus, Us Weekly reported that at a panel in late October, when someone suggested that Gaga would make "the perfect Donatella," Murphy cheekily replied, "Ya think?"
Though, in hindsight, his response could have just been a simple agreement to the obvious. Let's consider all the ties the singer has to Versace. In 2013, Gaga recorded a song for the designer on her album ArtPop. (It's called "Donatella.") Gaga was in Versace's 2014 Spring campaign. At the 2016 Met Gala, Versace and Gaga sashayed down the red carpet together. The two even look related. Gaga being described as "the perfect Donatella" seems about right.
American Crime Story Season 3 will be based on the 1997 murder of Donatella's brother, Gianni, who was killed outside his home in Miami Beach by Andrew Cunanan. Within that year, Cunanan had killed five people, and then himself eight days following Gianni's murder.
The true crime saga doesn't have a release date and has yet to begin filming, so in the meantime, send your thoughts, prayers, and efforts to the cloning of Mother Monster.