Get Psyched, 'Vanderpump Rules' Fans: Lala Kent Just Landed This Major Movie Role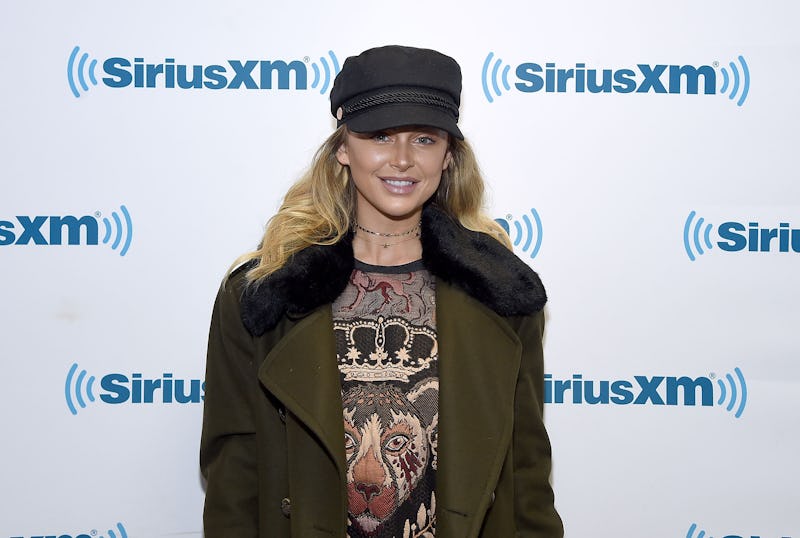 Jamie McCarthy/Getty Images Entertainment/Getty Images
A Vanderpump Rules star has added another feature film to her résumé. On Thursday, June 14, Deadline confirmed that Lala Kent has been cast in a movie called Vault. The flick, which is based on a true story about a team of criminals who attempt to steal tens of millions of dollars from the mob in Rhode Island, is set in the '70s, which means we're getting Lala in another decade, you guys. The cast also includes big deal actors like Theo Rossi, Chazz Palminiteri, Samira Wiley, Don Johnson, and Chuck Zito. The release date has yet to be announced.
In Vault, Lala plays a character named Edie and… that is basically all we know about her role so far? That, and her character will probably be in '70s hair and garb, which is a major bonus. Obviously, Lala could make any outfit from any era look incredible, but can you imagine her in, like, high-waisted bellbottoms and chunky knit dresses and silk neckerchiefs and glittery jumpsuits? And with a luscious, feathered 'do? Whew, it surely will be a delight to see her give them '70s Lala.
As Bravo's The Daily Dish noted, Lala did hint at this gig a few months ago. In an Instagram Story that went up on March 29, she shared a snapshot of the Vault script and wrote, "Let's make a movie."
The following month, Page Six reported Lala was in the Big Apple to film some scenes for Vault. Page Six's source said,
"She just did a movie called The Vault and shot in New York for a few days with Theo Rossi and Chazz Palminteri. It's about a bunch of criminals who steal big amounts of money from the mob. It's her second part. She also did a movie called The Row earlier this year. It's kind of a coming-of-age girl movie. She shot it in Palm Springs and is one of the female leads. She did great."
Speaking of The Row, Collider shared a trailer for the upcoming horror movie on Tuesday, June 12. The Row follows a group of sorority sisters who battle it out with a serial killer. Oh, and the serial killer apparently wants to turn the sorority sisters into dolls. Oh, and a dating app specifically for sororities and fraternities is somehow involved. Oh, and the trailer sure makes it seem like Lala's character is the hero of this tale. It's an unsettling premise (duh), but thankfully, Lala will be there to guide us through the grisly flick. The Row hits theaters and on OnDemand July 27.
Before she was a Pumper, Lala was a working actor with several movie credits to her name. However, when she joined The Real Housewives of Beverly Hills spinoff's cast, she believed the reality show would be the end of her acting career. She told Page Six in 2016,
"Before I signed my contract with Vanderpump, I actually threw my acting career out the window because I figured no one is going to take me seriously. I met with a manager at one of the largest agencies in the world, and I don't even know how I got a meeting with him, but he prepared me and was like, 'Just know, you're not going to be taken seriously as an actress.'"
Huh, so much for that prediction. Since joining Pump Rules, Lala has become a bona fide Bravo star. She has a full-fledged cosmetics line now. Earlier this year, her single "Boy" hit number one on the iTunes electronic chart. And as for her acting career? Well, as this Vault news makes pretty clear, she has yet to stop giving the silver screen Lala.