'Vanderpump Rules' Star Lala Kent Is Starring In A Horror Movie With Lots Of Dramatic Scares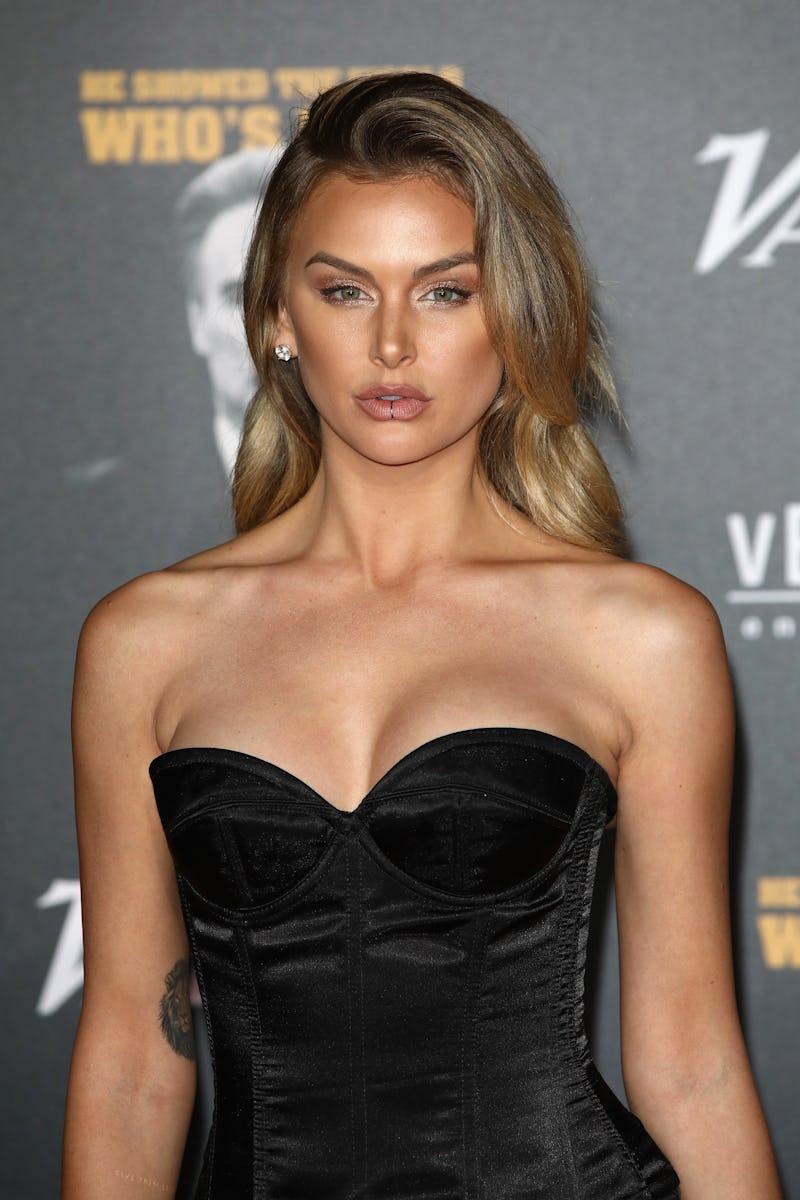 John Phillips/Getty Images Entertainment/Getty Images
This Vanderpump Rules star is continuing the long tradition of sorority house horror and hoping you're just as excited as she is about it. Yes, Lala Kent is the star of the new scary movie The Row. The film, which should give you some Scream 2 vibes, is definitely going to make you think twice before pledging. But, it might also make you start seeing Kent as a legit scream queen, which is exactly what the fabulous former SUR hostess wants.
On June 13, Kent took to Instagram to share a trailer for her new movie The Row, in theaters and OnDemand July 27. "It's here," she wrote. "So excited to share the trailer with you all. This is my new horror film." It's one that she's extremely proud of and thankful for. "Thank you @lionsgate for trusting me with the lead role," Kent wrote on Instagram. "This was truly an iconic experience for me. One I can say I will never forget." Kent's hoping the trailer is also one you won't forget, since she really, really wants you to see it. It's probably why she included the release date twice in her caption.
In the film, directed by Matty Beckerman from a script by Sarah Scougal, Kent plays a sorority sister who's ready to have a little fun. That is until a serial killer who turns his victims into life-sized dolls starts terrorizing her sorority house. Why you ask? Well, it might have something to do with a mysterious dating app called "Row," which is dubbed "Greek Tinder" in the film.
But, if you're looking for answers, The Row trailer, which premiered exclusively on Collider, might not be the best place to find them. It's mostly filled with non sequiturs about Kent character's character's mom, who was a member of the sorority, and what this app might be. But, that shot of someone in a Michael Myers-esque mask should definitely get your heart racing. For those who just can't handle watching this trailer, I suggest finding yourself a baby bottle, just like Kent would do.
Kent hopes her part in The Row will jumpstart her acting career, which up to now includes a small part in 2017's Southern Fury starring Nicolas Cage, John Cusack, and Adrien Grenier, and a faith-based film called Pitching Love and Catching Faith. "I knew that film would come back to haunt me," she told Page Six in 2016 of her leading role.
Kent told Page Six in 2016 that she was worried that being on a reality show would ruin her acting career. She said:
"Before I signed my contract with 'Vanderpump,' I actually threw my acting career out the window because I figured no one is going to take me seriously. I met with a manager at one of the largest agencies in the world, and I don't even know how I got a meeting with him, but he prepared me and was like, 'Just know, you're not going to be taken seriously as an actress.'"
Clearly, this isn't the case, since Kent's back on Vanderpump Rules and might even appear on another reality show with her boyfriend Randall Emmett, and has another film slated to be released this year, a crime flick called The Vault about a group of small town criminals who try to rob the mob.
Upping her Hollywood cred is her recent appearance at the Cannes Film Festival with Emmett, a film producer who she calls "my man." And back in March, Kent also had her first Hollywood feud with Jennifer Lawrence, who had words with Kent during an appearance on Watch What Happens Live!
While Kent was disappointed by Lawrence's language — "I was such a huge fan of hers and it bummed me out," she said on Sirius radio in March. "I thought that she had a little more class than that" — Kent later tweeted that she had made up with J.Law, who happens to be a big Vanderpump Rules fan, so don't worry. Maybe Lawrence will even head to the theaters (along with many other Pump Rules fans) on July 27 to check out The Row.