Lala's 'Vanderpump' Concert Was Honestly So Emotional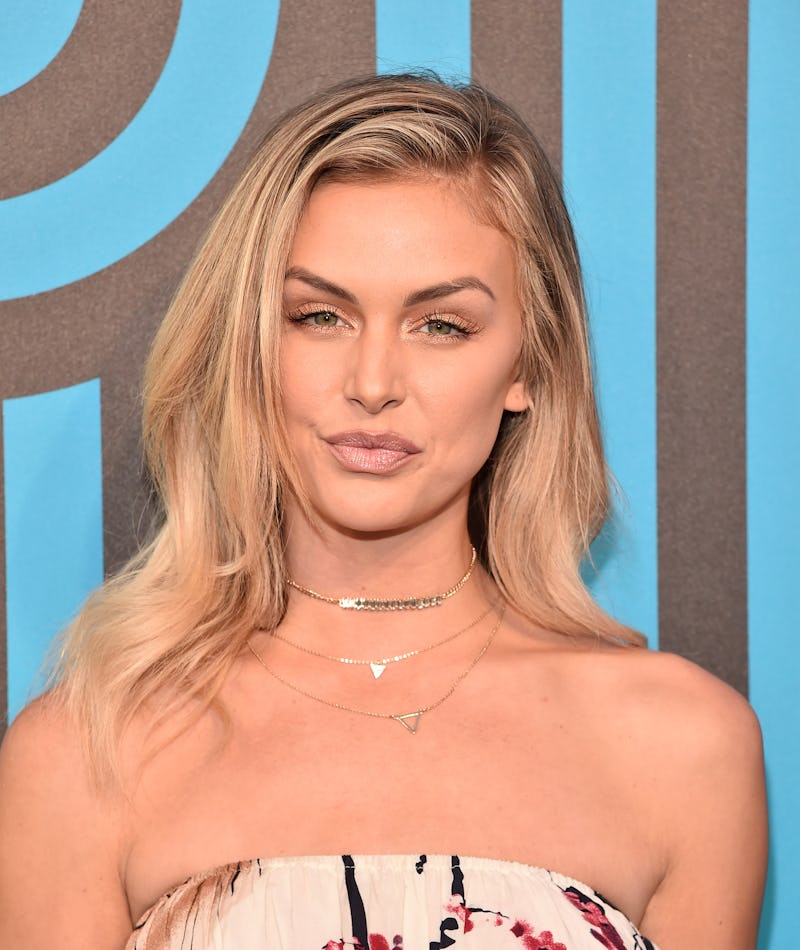 Alberto E. Rodriguez/Getty Images Entertainment/Getty Images
Spoilers for the April 23 episode. As an OG Vanderpump Rules watcher, I'm fully invested in the shenanigans of the never-growing-up cast members. From breakups to hangovers, I want to see them succeed (except and especially Jax, depending on the day), and my girl, the one who I cheer for the loudest, is Lala Kent. When she showed up on the SUR scene in Season 4 of Vanderpump Rules, Lala was the new girl in town. Now, she's the queen of her castle — a happy, confident woman — and Lala's concert shows just how far she's come on Vanderpump Rules.
The women of SUR tend not to like fresh meat — they smell blood when you're new — and such was the case with Lala. Katie, Stassi, and the crew all talked about how Lala provided certain… favors in order to fly privately with her friends and other dates, and although Lala looks and talk like she's a tough girl, her skin was never that thick. Vanderpump Rules showed numerous conversations between Lala and her mother that showed Lala crying, sad that she was the target of malicious gossip and mean-spirited attacks. She wasn't completely blameless, though. Lala was known to lash out when she felt threatened, in one instance calling everyone (but mostly Katie) fat — "I see everyone's not working on their summer bodies" — and splashing some drinks around. It wasn't the most mature way to handle things. There was also a lot of talk about how Lala's boyfriend was a married man, and it was hard — visibly hard — for her to keep all of this under wraps and protect her man and her own sanity.
But that was the Lala of yesterday. The Lala of today is confident, determined, and a damn good friend. Her concert on the April 23 episode of Vanderpump Rules showed both her vulnerable and strong sides — she's a singer, and she was doing a showcase on some of the tunes she's been working on. When she was on stage, she seems powerful and in control, but in a conversation with Lisa prior to the performance, Lala was a nervous wreck. (I think the boots that Lisa gifted her helped quell that a bit.) Lala rocked her performance — everyone says so on the show — and bam — this badass chick is in business, doing what she loves.
Could the Lala of Season 4 do what the Lala of Season 6 has done? Probably not. The meek, timid hostess fans met three seasons ago has come out the other side, and now, she's sure of herself and closer and closer to finding out what she wants in life. This, in turn, has made her and the other women of the show reconsider their relationships with each other. Longtime viewers would not have guessed that Lala and Stassi would have been in the same room together this season let alone working together, and that whole post-performance group hug at the end of the most recent episode would have been truly shocking.
Some credit has to go to Katie, Stassi, and the gang, too — they all have admitted their roles in being mean, bitter people, and they've vowed to fix themselves. Lala has done the same, accepting herself and letting the stress of the bullying and her alleged boyfriend drama fall away. As viewers have seen in Season 6, Lala is a true friend — she's down for whatever her friends need, and sometimes to a fault. She's had problems on and off with James Kennedy, who is also working on himself, and still, she's there. She's made her feminist beliefs known, continually showing up for Brittany and the other woman in her squad that she feels are being done dirty by the men in their lives. Lala is a ride or die pal.
Lala's singing performance is the culmination of years of maturation and work, and it's been a real pleasure to watch her evolve on Vanderpump Rules. She is my number-one pick for who I would want to be friends with on the show (please feel free to DM me, Lala, if you're reading this. I also drink tequila and love a good eyebrow, and I'm down with your baby bottle). Your twenties are hard enough and growing up sucks. Growing up with an audience of millions is even worse, especially when everyone on social media has an opinion on you and your relationships. But Lala's handled it with aplomb.
Lala's showcase is the beginning of a new age for Lala, one that's happy and healthy and full of things that she wants to do. And hey, she's made a few new friends, which, as history as shown, can be hard to find at SUR. Lala is the one to watch on Vanderpump Rules, and it's been a pleasure doing it so far.