OMG, Laura Dern Might Join The STELLAR Cast Of Greta Gerwig's 'Little Women' Movie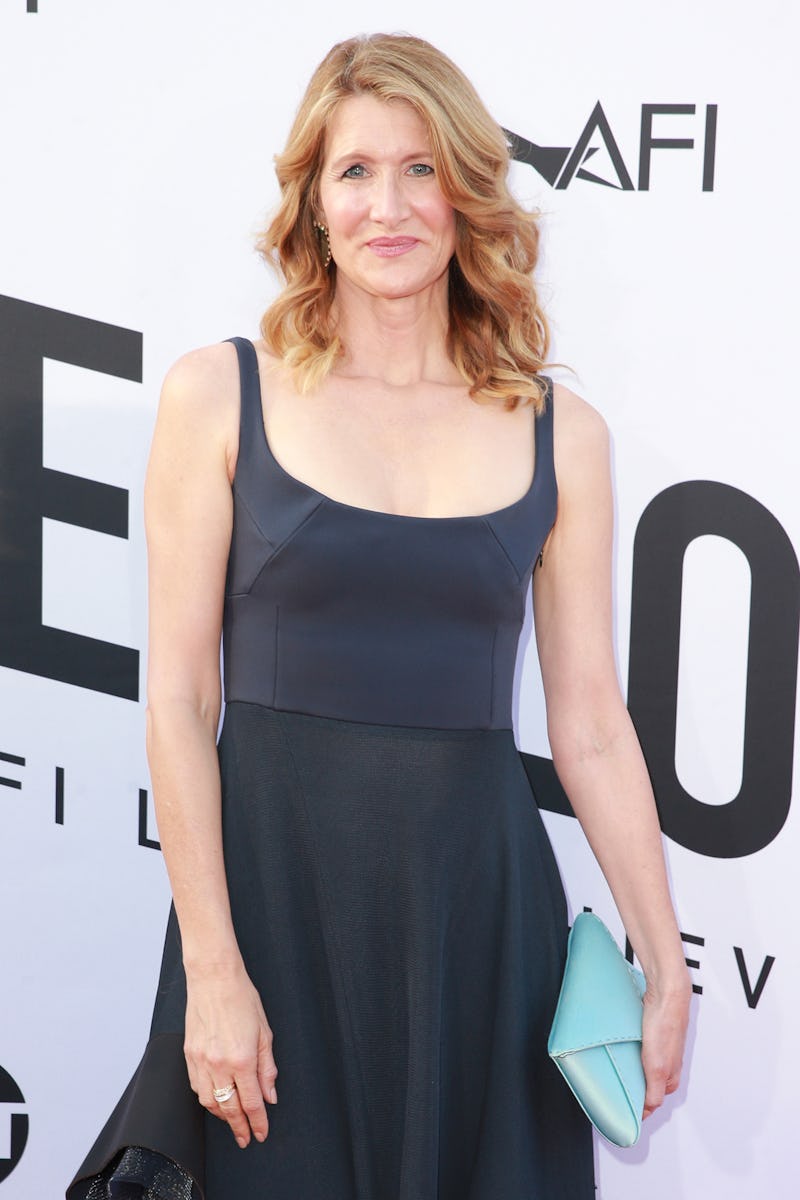 Rich Fury/Getty Images Entertainment/Getty Images
Following her Emmy Award winning performance in Big Little Lies, Laura Dern is being sought to join the cast of the new Little Women film, proving that this movie will be filled with so much A-list female Hollywood talent, according to The Hollywood Reporter. (Bustle reached out to Sony and Dern's reps regarding reports of Dern's involvement, but they declined to comment.)
The movie, which is reportedly being directed by Lady Bird director Greta Gerwig, will become the fifth adaptation of Louisa May Alcott's classic novel that follows the lives of March sisters as they come of age amidst post-Civil War America. With the recent news of Dern's vetting, Gerwig's version of Little Women is quickly shaping up to become of the most star-studded retellings to date. Variety notes that Meryl Streep, Emma Stone, Saoirse Ronan, and Timothée Chalamet are also in talks to take part in the film.
While many details surrounding the film and its roles have not yet been confirmed, a June 29 tweet from The Hollywood Reporter claimed that Chalamet would likely play Laurie, the dreamy boy next door, while Saoirse Ronan would step into the role of Jo, and Emma Stone would play the older sister, Meg. On July 3, it was reported by the LA Times that Streep would be playing the part of Aunt March.
One of the film's producers, Robin Swicord, explained that Gerwig's reimagining of the tale will "jump back and forth" in time while digging deeper into the sisters' as young adults. In her explanation, Swicord told LA Times:
"It's really taking a look at what it is for a young woman to enter the adult world. It's very adult and interesting and thoughtful … and, of course, given the material, it's always going to be romantic."
She continued:
"Greta has a wonderfully associative, well-furnished mind. Her take on the novel more than convinced us that we could bring something new to the screen."
The probable line-up in Gerwig's adaptation, while not officially confirmed, leans towards the notion that Dern could possibly sign-on to play the girls' mother, Marmee. Although there has been no announcement about where she would potentially fit into the storyline.
Gerwig, who snagged a Golden Globe award for Best Motion Picture Musical or Comedy for her work with Lady Bird, was initially tapped to rewrite a draft of the film, according to Variety. However, after her huge cinematic debut with Lady Bird, Sony pushed to bring her on board as the film's director. Should the casting fall in line as speculated, the new film would reunite Gerwig with Ronan and Chalamet, both of whom starred in her inaugural film.
In addition to snagging a Golden Globe, The Hollywood Reporter noted that Gerwig became only the fifth woman in history to be nominated for Best Director at the Oscars after receiving two Academy Award nominations, for Best Director and Best Original Screenplay in 2018.
If Dern does, in fact, become part of the film's landscape, it would become the second major project where she gets paired up with the legendary Meryl Streep. The two are also slated to appear alongside one another on the upcoming second season of Big Little Lies.
Bringing Dern into majority female-led ensemble with Streep, Stone, and Stone with Gerwig directing is a monumental moment for women in film.