Lauren B. & Her BF Might've Called It Quits, But The 'Bachelor' Alum Is Still Doing Awesome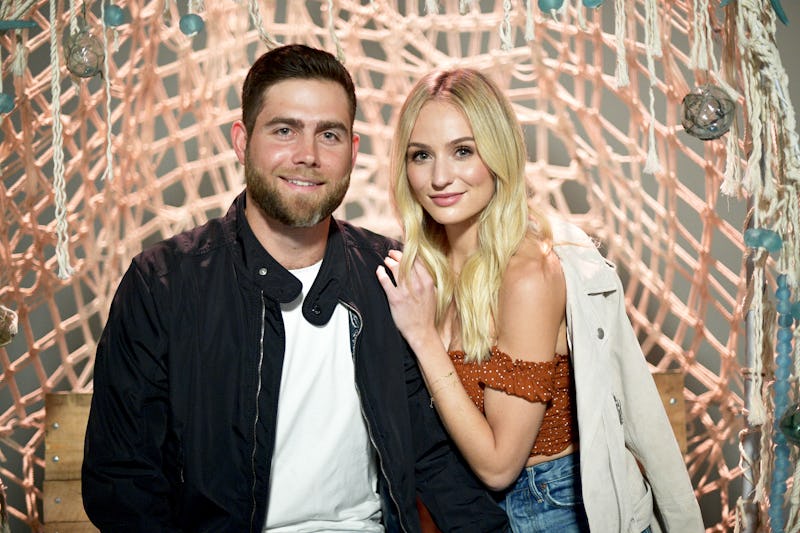 Matt Winkelmeyer/Getty Images Entertainment/Getty Images
Bad news for a former Bachelor winner this week. According to Us Weekly, Lauren Bushnell and Devin Antin have reportedly split, and even though it's definitely a bummer when a couple breaks up, it seems like this lady is going to be just fine.
For the record, so far, Lauren and Devin have yet to confirm this news themselves (although Us Weekly says their sources have), but there are a few signs that things are over between them. The biggest one: their social media accounts. Lauren hasn't shared a photo of or with Devin since July 8, which is strange behavior for her, since he's frequently appeared on her Instagram feed in the year that they were dating — and it seems like Devin has deleted his 'gram altogether.
After getting together two months after Lauren and her former Bachelor fiancé, Ben Higgins, called it quits and ended their engagement, it seemed like Lauren and Devin have been going strong, so it's pretty surprising to hear that something may have gone wrong in their relationship. But it's impossible to know what any couple's relationship is really like behind closed doors, so watching their life together play out on Instagram isn't always the most accurate.
But according to what a source told E! News, they've actually reportedly been broken up for a while, and have just been seeing each other far more casually than they were before.
"Lauren and Devin broke up for good recently but they have been on and off for a couple of months," the source claimed. "It's hard for Lauren right now because she really loves Devin, but it just was not working and they ultimately decided to split up."
The source also added that while their feelings for each other are real, their relationship is very complicated right now:
They very much still love each other and are trying to figure out how to move forward. It's complicated and confusing as with all relationships. There wasn't one specific moment that defined them taking some space from each other.
Lauren and Devin started dating last year, but they met on Tinder right before she went on The Bachelor. Obviously, she ended up getting engaged to Ben, but when that was over, the timing was right for her and Devin to start dating — and Lauren has even said he's one of only two guys she's actually met from the app.
In an Instagram Stories post from November, she explained: "We hung out for awhile [sic] but more as friends but always got along really well. Fast forward two years later when I moved back to LA we hung out to catch up and things just kinda happened after that."
Any breakup is difficult, but it seems like Lauren will be just fine. With her friends, her fam, and running her new rosé business, she's got plenty to keep her busy — and if she ever feels like sharing the details about what happened between her and Devin, her fans will be all ears.