Lisa Kudrow Is Joining The 'Grace And Frankie' Cast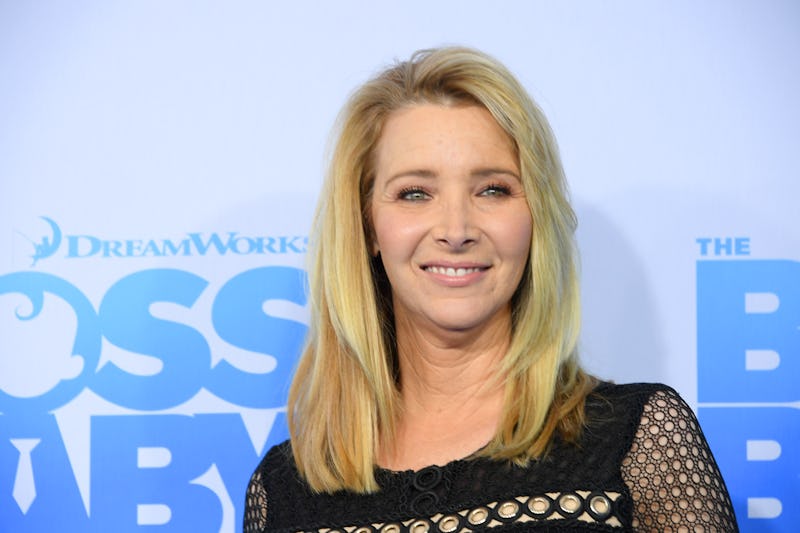 Mike Coppola/Getty Images Entertainment/Getty Images
I know we all remember the Friends theme song (pause for that infamous clapclapclapclap). However, it turns out that, in addition to being catchy, the song also contains a lot of truth. Lisa Kudrow is joining the cast of Grace and Frankie, which means that a Friends actor is reuniting with one of the Friends creators, and they're officially keeping their promise from the first few moments of every episode to "be there for youuuuuu." God bless. If you don't already know this, I have literally no idea what you're doing here, but Lisa Kudrow played Phoebe Buffay for the full run of the iconic comedy. She and co-creator Martha Kaufman had 10 seasons of Friends together, so their reunion on Grace and Frankie, which Kaufman also co-created, is very exciting.
Kudrow will join the show sometime during its 13-episode fourth season as Sheree, a manicurist who creates such a tight bond with Grace, played by Jane Fonda, that Lily Tomlin's character starts to get pretty peeved. This, as Deadline notes, is an unusual sensation for the "peace, love and understanding-inclined Frankie." They go so far as to call the dynamic a "third-wheel" situation, so it sounds like Kudrow's Sheree really has the power to shake up the show in her guest role. I can't wait.
But if you're sitting there thinking that this doesn't have the vibe of a real Friends reunion, then let me stop you right there. Sure, it might be easier to get excited when a few of the actors do a project together, or get spotted having a meal, because they were the face of the show. But, in a lot of ways, a reunion between a Friends actor and a Friends writer is actually a bigger deal. Kaufman had a full decade to learn how to write for Kudrow, and the 10 seasons of Friends are living proof that she mastered it. (Although, I'm biased, because I also would've said that Kaufman had Kudrow-as-Buffay nailed from the pilot. Sorry 'bout it.)
Even if Sheree has exactly nothing in common with Phoebe Buffay, this is still something to get pumped for. Kaufman understands Kudrow's voice better than most people out there, and, in turn, Kudrow knows how to give the Friends co-creator exactly what she wants. That's brewing up quite the recipe for excellence, and I can't wait to tune in for Grace and Frankie Season 4 to see how it tastes.