Everyone's Doing It At Lollapalooza, And Here's Exactly Where The Sex Is Going Down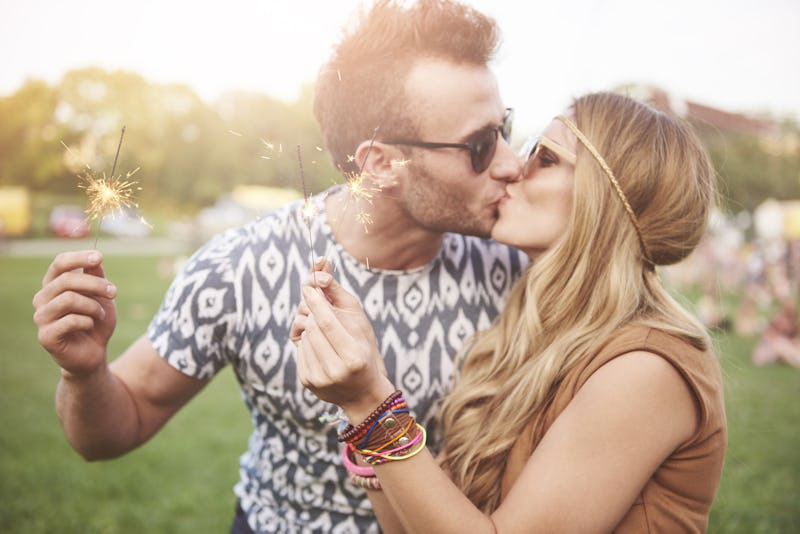 gpointstudio/Fotolia
We are officially in the midst of music festival season! Doesn't it feel great? And with Lollapalooza music festival starting on August 3, it's time to ask yourself a very important question: If I'm going to have sex at Lollapalooza, where would be a good spot to do so? With bands like the xx, Ryan Adams, and The Shins, how could one not want to get it on? (Seriously; the xx's new album is chockfull of songs you totally want to have sex to — over and over again.)
Sex toy retailer, Lovehoney, surveyed over 1,000 people about their music festival sexual behavior, and found that Lollapalooza was the number one festival for sex, with 23 percent of music festival attendees having gotten it on there. Next up was Coachella at 14.3 percent, then Austin City Limits at 10 percent, and then Burning Man at nine percent, and finally, SXSW and 7.5 percent.
What they found is that Lollapalooza attendees have big plans for the festival with 10 percent of respondents wanting to have sex during Blink 182's set, because apparently they're still around. Not far behind, at eight percent on the list of bands to which people want to have sex, is Lorde, followed by Muse at 6.3 percent, and The Killers, also at 6.3 percent, because face it: "Mr. Brightside" remains one of the greatest songs of all time. That's not even personal opinion, but fact.
But since so many people are having sex at music festivals, the real question is where are they having all this sex? Here are the top five spots, according to Lovehoney's findings.