Luann From 'RHONY' Could Face Prison Time For Her December Arrest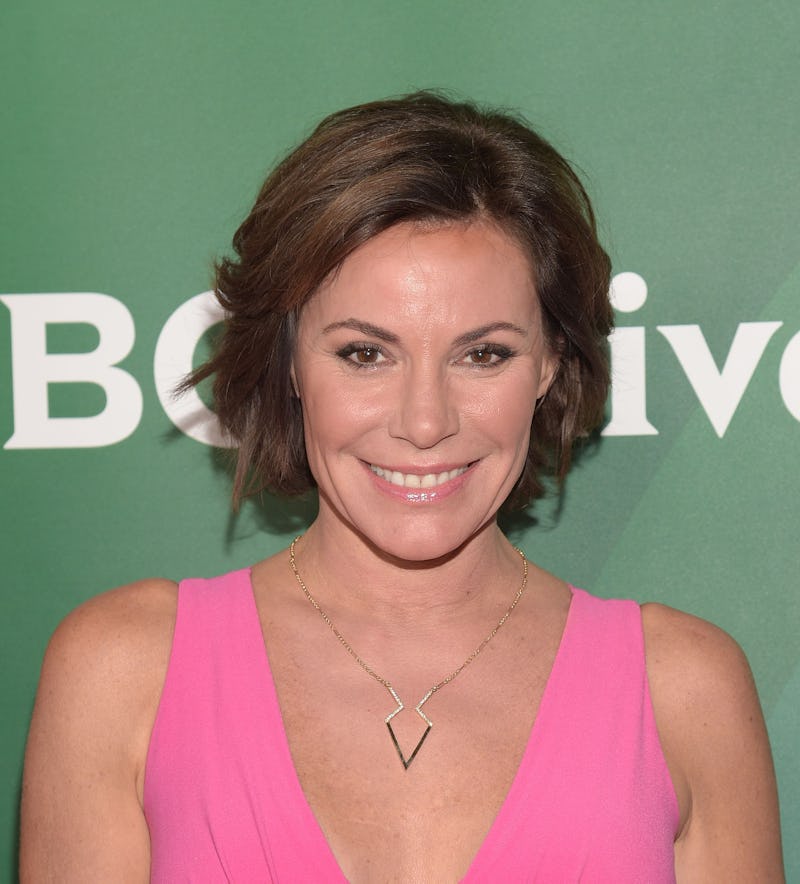 Jason Kempin/Getty Images Entertainment/Getty Images
Details about this Real Housewives of New York City star's arrest just took an unexpected turn. TMZ reported Wednesday that Luann de Lesseps rejected a plea deal that prosecutors offered her about her December arrest. It's not clear what exactly the offer entailed, but it sounds like de Lessep's team didn't think it was a good deal. Still, the news is surprising, considering the fact that de Lesseps could face jail time for her felony charge. Bustle reached out to de Lessep's rep for comment about the plea deal but did not receive an immediate response.
A spokesperson for the Palm Beach County State Attorney's Office told Radar Online that de Lesseps' team didn't accept the plea deal, but the spokesperson didn't elaborate on the details. "We extended a plea offer," the state attorney's office told Radar Online. "The defense has decided not to accept the offer, and to proceed with discovery." According to Radar Online, de Lesseps' attorney, who appeared at the hearing on her behalf, "waived a speedy trial and set a status check for April 13."
Last Christmas Eve, de Lesseps was arrested in Palm Beach for "disorderly intoxication" and for allegedly battering an officer/firefighter/EMT. She was also charged with "resisting arrest with violence," along with "two counts of corruption by threat," TMZ reported at the time. In addition to the felony charges, de Lesseps also faces misdemeanor charges for the "disorderly intoxication," as well as for trespassing in a hotel room at Palm Beach's Colony Hotel. De Lesseps also allegedly tried to escape from the police car after she was arrested.
Following the arrest, de Lesseps issued a statement explaining that she hadn't been to Palm Beach since her wedding. De Lesseps and Tom D'Agostino were married on New Year's Eve, but they announced that they were divorcing last August, less than a year after the wedding.
"This was my first time in Palm Beach since my wedding, and being here brought up long-buried emotions," the statement reads. "I want to offer my sincere apologies to anyone I might have offended with my behavior. I am committed to a transformative and hopeful 2018."
Days after sharing her statement about the incident, de Lesseps announced that she would check into a rehabilitation center. In a statement posted to Twitter, the RHONY star explained that she "decided to seek professional guidance" after the arrest. After spending three weeks in rehab, de Lesseps returned home to New York City in January.
Before de Lesseps' Feb. 14 hearing, her RHONY costars said that she was doing well. In January, Bethenny Frankel told E! News that she'd been in contact with de Lesseps via text and that she was in a "good place."
"She's taking care of herself. She said she's in a good place, so, you know, like I said, we all have our flaws. Luann's no different," Frankel told E! News last month. "We all have high points, low points, times we feel confident, times we feel less confident."
In addition, Sonja Morgan told E! News at the time that de Lesseps was "taking care of herself for her children and for her family" by going to rehab.
Frankel also appeared on Watch What Happens Live with Andy Cohen last week, where she called de Lesseps "the most resilient, strong woman I've ever met."
It's not clear what will happen for de Lesseps at this point, until the reality star's next hearing in April. But TMZ points out that the felony charge means de Lesseps could spend as many as five years in prison. The RHONY star pleaded not guilty on January 2, Us Weekly notes. We might learn more about the charges and the hearing eventually, though. Back in December, People reported that de Lesseps' arrest will be addressed on the upcoming RHONY season.