This Photo Of Luann Shows She's In A Good Place Post-Divorce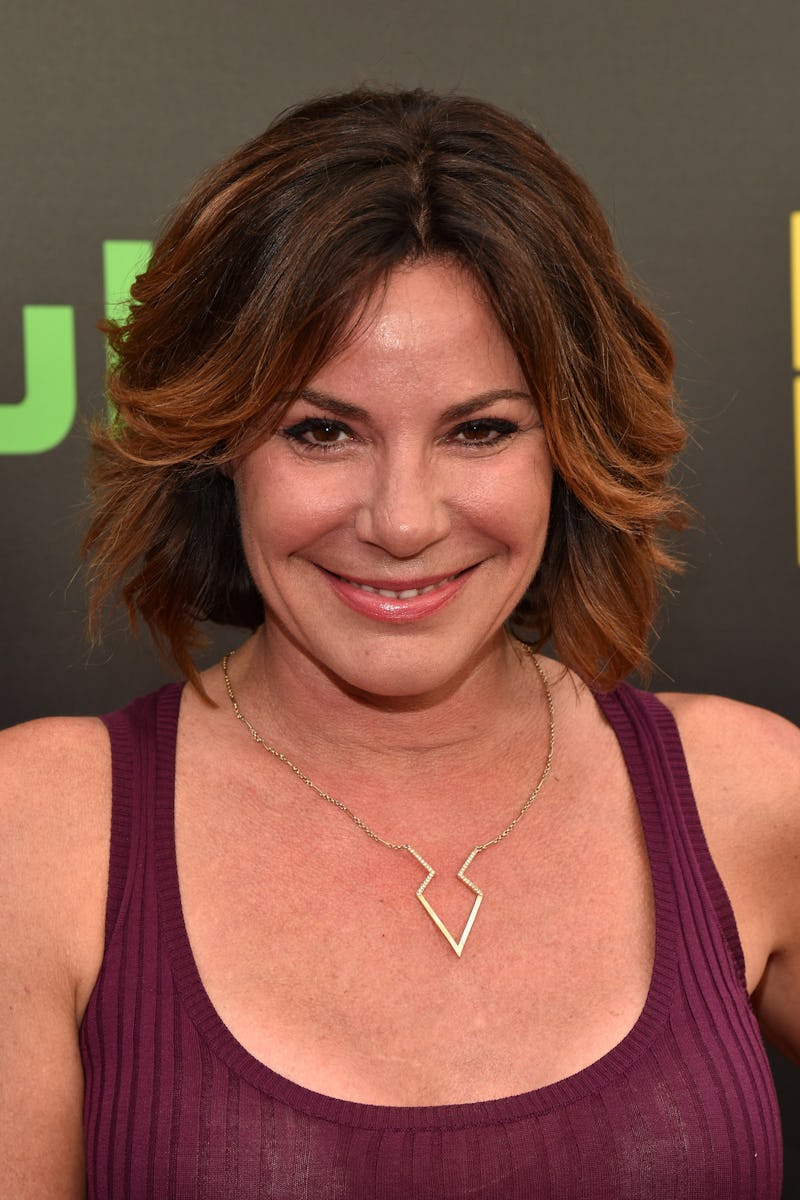 Bryan Bedder/Getty Images Entertainment/Getty Images
This is great to see after so much public drama and heartbreak for the Real Housewives of New York City star. Luann D'Agostino is doing well post-divorce, at least based on an Instagram she shared Tuesday. Next to an image of Luann standing in front of a beautiful backdrop of evergreens, mountains, and a waterfall, she wrote, "Just what the doctor ordered! #hiking #waterfall #timetomyself #happiness." The Bravolebrity also has a huge smile on her face, which just goes to show you that even though her marriage to Tom D'Agostino is over, she seems to be moving in a happy direction.
On Aug. 3, Luann announced her split from Tom on Twitter. "It's with great sadness that Tom & I agreed to divorce," she tweeted. "We care for each other very much, hope you respect our privacy during this sad time!"
The former couple got married on New Year's Eve 2016, which means they were only married for about seven months and had only been together for over a little year prior to their wedding.
Ever since they first started dating, which was showcased in RHONY Season 8, there was nothing but drama surrounding their relationship, including that time Tom was spotted kissing another woman at The Regency. After that news came, Luann and Tom appeared to work things out. The Housewife told Extra in August 2016, "Tom and I have worked through it, it's been difficult… I want everyone to know that we've gotten through it and we've decided that we really love each other and we've put it behind us."
Throughout Season 9 of the Bravo reality series, despite Luann repeatedly declaring how happy she was with Tom, her fellow co-stars and even one friend expressed their concern about Luann's relationship. In July, there were also marriage trouble rumors, but Luann responded by telling People, "Tom and I are in love, and marriage takes work. We are working on this together."
Basically, there have been more downs than ups throughout their time as a couple. So, when it was revealed they were breaking up, well, it was pretty shocking, especially since Luann was so adamant about their love and commitment for one another.
All that said, the fact that Luann is choosing time for herself is wonderful. It's the right choice and one that will hopefully help her heal. As she tweeted on Aug. 4 after her divorce announcement, "Thank you for the generous expression of warmth, kindness and understanding. Your support and encouragement helps me to get through."
This certainly has been a tumultuous time for Luann, but if she keeps taking care of herself like she seems to be doing, there's no doubt the former Countess will be just fine.