Mandy Moore's Fiancé Basically Sounds Like A Real-Life Jack Pearson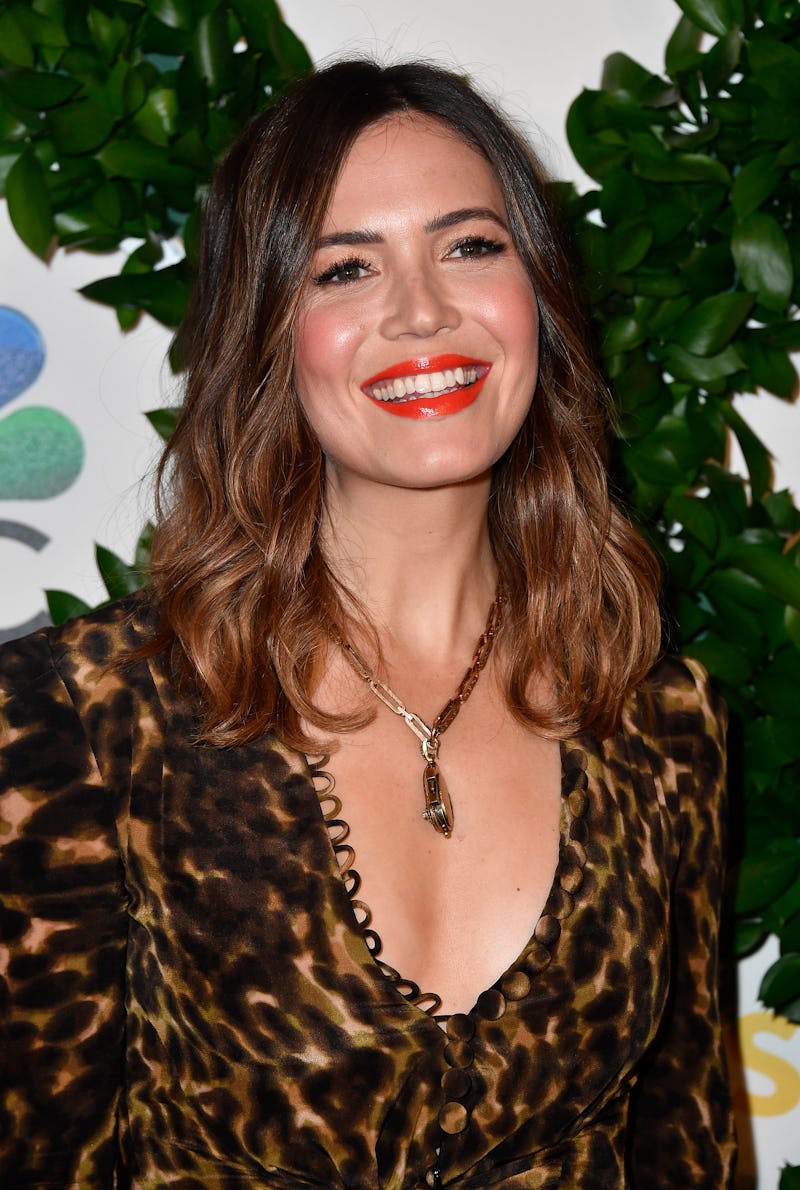 Frazer Harrison/Getty Images Entertainment/Getty Images
If you think Rebecca is lucky to have been married to Jack on This Is Us, just wait until you read this. Mandy Moore's fiancé Taylor Goldsmith is basically a real-life Jack Pearson. Based on what Moore, who plays Rebecca Pearson, told Us Weekly on Monday, Moore and Goldsmith have a similar relationship to the couple from the NBC drama.
After being asked what she loves most about Goldsmith, a vocalist and guitarist with the band Dawes, Moore sweetly shared,
"There are so many things … I think he is the most refreshingly kind, honest, and soulfully good person I've ever met."
Jack, is that you? It sure sounds like Goldsmith has a lot in common with the character brought to life by Milo Ventimiglia. As fans immediately learned after watching the very first This Is Us episode, Jack is the most amazing man, father, husband, and person. Jack is pretty much the best male character currently on television. Yes, he's kind and honest, just like Goldsmith, but unlike many other male character, he's vulnerable and emotional. He shows men there's nothing wrong with wanting to be a great husband and dad, all while being sensitive in the process. Jack was just a truly good person.
It sure seems like Goldsmith embodies a few of Jack's beautiful characteristics. Moore sure is lucky.
After two years of dating, Moore and Goldsmith's engagement made headlines in September 2017. Actually, Moore's This Is Us costars, Chris Sullivan (Toby) and Jon Huertas (Miguel), confirmed the happy news to Entertainment Tonight that same month.
Per Sullivan, he said Moore told her This Is Us family about her engagement via their group text. "I've seen the sparkler, but I have not heard the story yet because I have not seen her yet," Sullivan said. "She just sent out an alert over our family text chain, so I can't wait to hear about it." Sullivan also said her fellow costars "went on a response spree for about a day and a half."
As for Moore and Goldsmith's wedding, it sounds like they're taking a page out of Jack and Rebecca's wedding album. As viewers most likely recall, they got married at the courthouse. In October of last year, according to People, Moore told reporters, "I don't think I'm going to have a big, old affair. So think it will be small and quiet and private."
While chatting with People in September 2017, Moore also said she'll go the non-traditional route when it comes to the entire event and even her dress, especially since it's her second wedding. She was previously married to Ryan Adams for six years. As she told the publication,
"This is my second go-round. I feel like I eloped before and I think I'll probably keep it very small again. I've never been the girl that wanted to wear a white dress. No judgement, but it's not for me. I think it'll be just as small with family and friends. No bridal magazines for me."
Rebecca and Jack, is that you? Oh, no, it's just Moore and Goldsmith living their best lives and being head over heels in love with each other just like the beloved TV couple.