Megan Fox & Shia LaBeouf Had A Romantic Relationship During 'Transformers' After All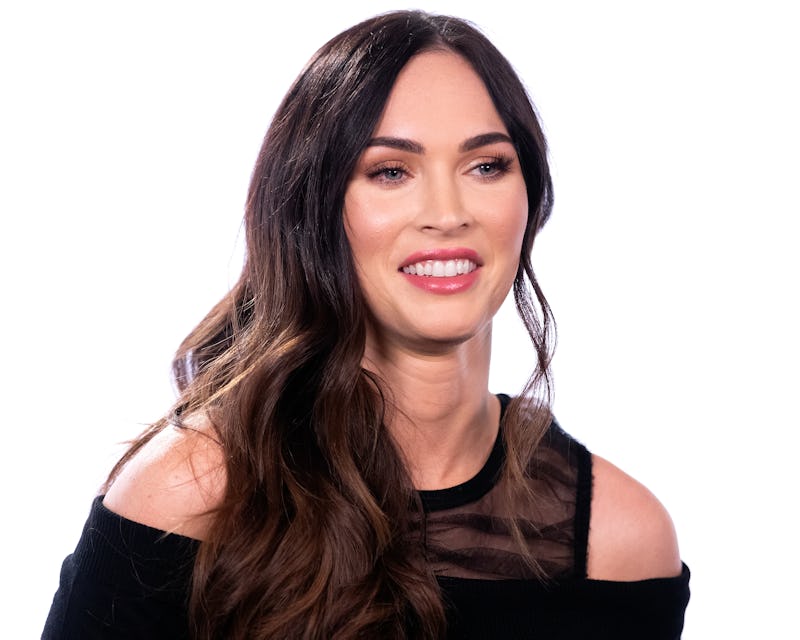 Rich Polk/Getty Images Entertainment/Getty Images
As they say, Andy Cohen has the 411, and he definitely got the gossip from Megan Fox. On Thursday night when she appeared on Watch What Happens Lives, Fox admitted she and Shia LaBeouf got romantic during the Transformers days during a game of Plead The Fifth. So if you've been waiting for your suspicions to be confirmed since the 2009 release of Transformers: Revenge Of The Fallen, your day has come.
The rules of Plead The Fifth are simple: Cohen asks his guests three questions, and they can only opt out of answering one (aka pleading the fifth). He asked Fox,
"In a 2011 Details Magazine interview, your Transformers costar Shia LaBeouf affirmed that he had a romantic relationship with you on set. How would you characterize your relationship?"
The 32-year-old star looked like she might keep quiet for just a second, but she has more balls than that, and went ahead and said,
"I mean, I would confirm that it was romantic. I love him! I've never been, like, quiet about that, I love him."
Cohen followed up, "So it was an on-set romance that didn't go anywhere?" Or as fellow guest Tyra Banks said, "A showmance." Fox said yes... but maybe in a way that suggested that it did go elsewhere, but that's between her, LaBeouf, and Bumblebee.
LaBeouf said in that 2011 Details interview, according to People,
"Look, you're on the set for six months, with someone who's rooting to be attracted to you, and you're rooting to be attracted to them,' he said. "I never understood the separation of work and life in that situation. But the time I spent with Megan was our own thing."
A bit vague, but not really. But as for the timeline: Was Fox single at the time? Well, she reportedly started dating her now-husband Brian Austin Green in 2004, but they've had a lot of ups and downs. LaBeouf said of her relationship status when they were hooking up, "I don't know. It was what it was." According to the timeline People put together of their relationship, Fox and Green might have been on a break during her Shia romance.
But nine years later, it seems like Fox doesn't care who knows she hooked up with the former Even Steven on the Transformers set. Though she is generally a very private person, Fox didn't shy away from any of the three questions Cohen asked her. The first was about her first role in 2001 in the classic Olsen twins vehicle, Holiday In The Sun. Cohen asked her which twin she liked better (!) and instead of politely pleading the fifth, she said Mary-Kate. Poor Ashley! (Just kidding, Fox loves both Olsens, but Mary-Kate was just more open to her then).
The best question was the last one, though, about reports that Fox "destroyed" her home during a fight with her husband. "I think I was being a little… that was hyperbole a little bit," she said. "I did one time get really angry at him and wrote in Sharpie a bunch of Nietzsche poems on his wall."
Hell yeah, that's the kind of moody girl stuff we need more of. No wonder Shia LaBeouf was into her.