Memes & Tweets About Bey's Twins Are Already Rolling In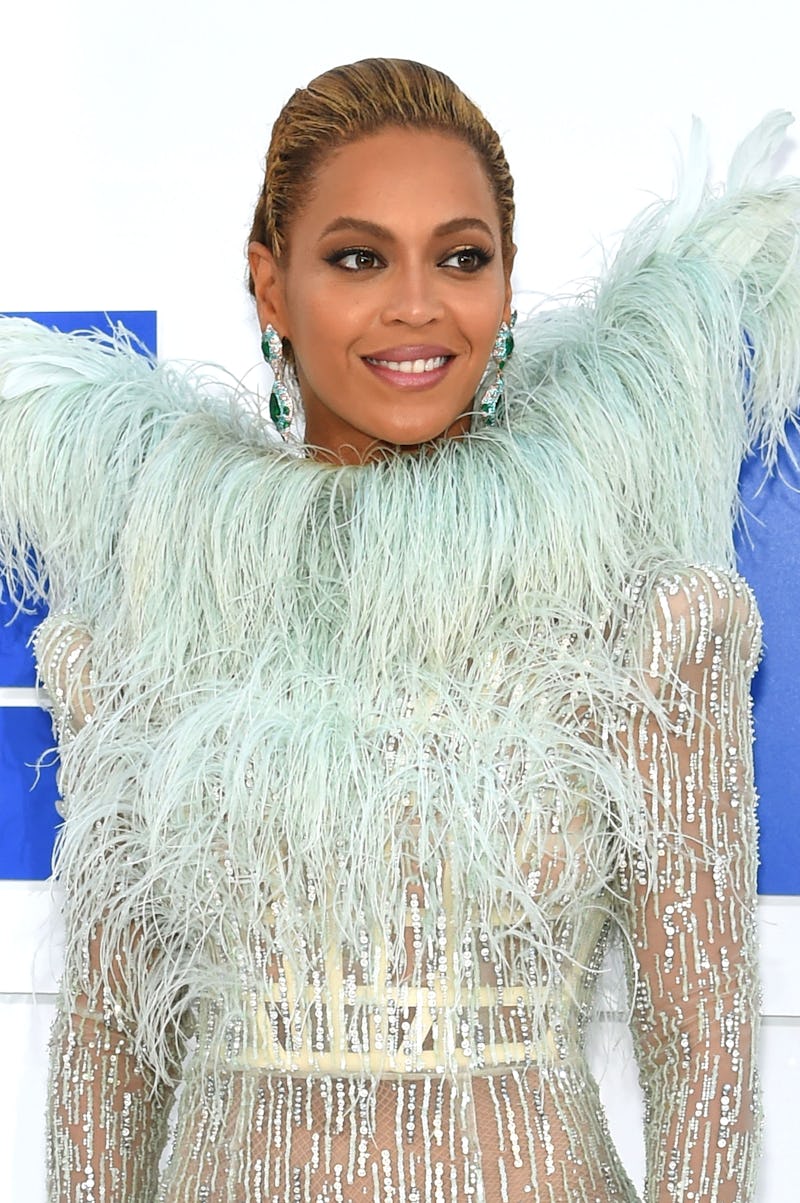 Jamie McCarthy/Getty Images Entertainment/Getty Images
If you saw people going wild on Twitter when Beyoncé first announced that she was expecting twins, then you know that there was no chance anyone would calm down once the babies were actually here. The memes and tweets about Beyoncé's twins have arrived, and they really take this whole situation over the top. But honestly, would you expect anything less? This is Queen Bey we're talking about.
On Saturday evening, Us Weekly, E! News, and People all reported that Beyoncé and Jay Z's twins were born earlier in the week, according to their sources. Bustle reached out to reps for the couple, but did not receive an immediate response.
Even though there's no word yet about what the Carter twins names are, that hasn't stopped fans from getting pumped about the news. And come on, the GIFs and jokes have probably been building up, since this waiting game has felt like forever — only enhanced by hints seemingly dropped by Obama, or Jay Z's absence from the Songwriters Hall of Fame ceremony.
And now that the babies are finally here, Twitter is not disappointing. Enjoy this round-up of memes and tweets about the arrival of Bey and Jay's twins.
Gemini Math
Did this tweet not blow your mind? Plus, you know Bey loves the number four.
Iconic
Of course, they'd be fans right away. Who wouldn't?
Already Getting To Work
Try not to laugh at this DJ Khaled meme.
The Important Questions
No, seriously. What will the Sorting Hat decide?
Just Wanting To See The Babies
Sadly, it's unlikely we'll get to see them any time soon.
We're All Beyoncé's Twins
I let out a chuckle at this one. I guess half the mystery is solved now?
Not Everyone Is A Believer
On Saturday night, Twitter was filled with plenty of skeptics who won't Bey-lieve the news 'til it comes from the singer herself. Also, LOL to those baby name guesses.
Skeptics
Like I said, not everyone is jumping for joy just yet.
True Gemini
But actually.
The Waiting Game
The question on everyone's minds.
Yet Another DJ Khaled Joke
That would be pretty perfect.
"Stay Calm"
Flawless use of this Office GIF. The whole fandom is Michael Scott right now.
In case you haven't figured it out by now, Twitter is really bringing their A game when it comes to Beyoncé tweets. And if I had to guess, this is only the beginning.