Michael Avenatti Thinks Only A White Man Can Beat Trump In 2020 For An Infuriating Reason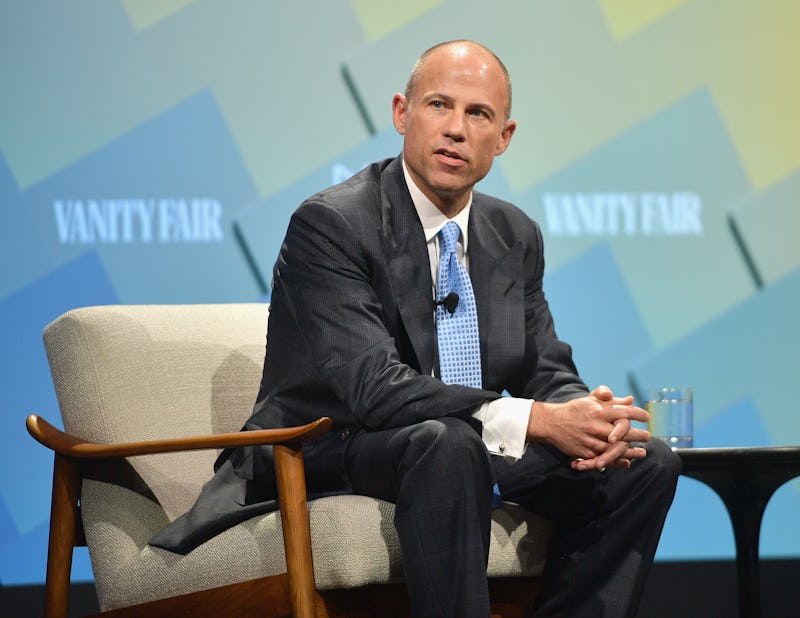 Matt Winkelmeyer/Getty Images Entertainment/Getty Images
A white man thinking about challenging President Donald Trump in 2020 thinks a white man is best suited to challenge Trump in 2020. In an interview with TIME magazine, attorney Michael Avenatti said Democrats should nominate "a white male" in the next presidential election because their arguments "carry more weight." The lawyer said in August that he's exploring a 2020 run.
"I think it better be a white male," Avenatti told Time, referencing Trump's future challenger. He wishes that weren't the case, but people just listen to white men more than women or people of color, Avenatti said. "When you have a white male making the arguments, they carry more weight. Should they carry more weight? Absolutely not. But do they? Yes."
Avenatti became a household name when he began representing Stormy Daniels, the adult entertainment star who alleges she had an affair with Trump in 2006 (which the president denies). Since then, he's become a fierce critic of POTUS both online and off. He even got caught up in the debate surrounding Supreme Court Justice Brett Kavanaugh's confirmation by representing Julie Swetnick, one of the women who accused Kavanaugh of sexual misconduct (which the judge categorically denied).
While Avenatti clarified that he doesn't think white men should be taken more seriously than people of color or women, he believes that's the way it is. This is why he's been able to successfully represent Daniels and immigrant mothers, he told Time (not to mention the fact that he has a law degree and his clients typically don't).
Avenatti has spent the better part of a year positioning himself as a feminist attorney fighting for immigrant women, sexual assault survivors, and adult film stars. But his comment about "a white male" challenger taking on Trump in 2020 could alienate some of the women voters he would need on his team for a successful presidential bid.
It's too early to know who will take on the current president in two years, but Avenatti confirmed in August that he's considering throwing his hat in the ring. He previously said on Twitter that he'd only run for office if Trump runs for reelection and he thinks "that there is no other candidate in the race that has a REAL chance at beating him."
Well, Trump's 2020 campaign has already raised more than $100 million, and Avenatti has now made it clear that he believes the only candidates with a "real chance" are white men.
Avenatti has been on the campaign trail this year speaking in 15 states to raise money for Democratic candidates, Time reports. As for his own political future, though, his past could present obstacles to a presidential run, as a Time investigation revealed that he's been investigated by the IRS and dealt with multiple lawsuits against him and his law firm.
"There is some market for someone who will punch Trump in the nose," former President Obama's strategist David Axelrod told Time. But Axelrod believes Avenatti is "a long way from being a truly viable candidate for president."