Miley & Liam Aren't Married Yet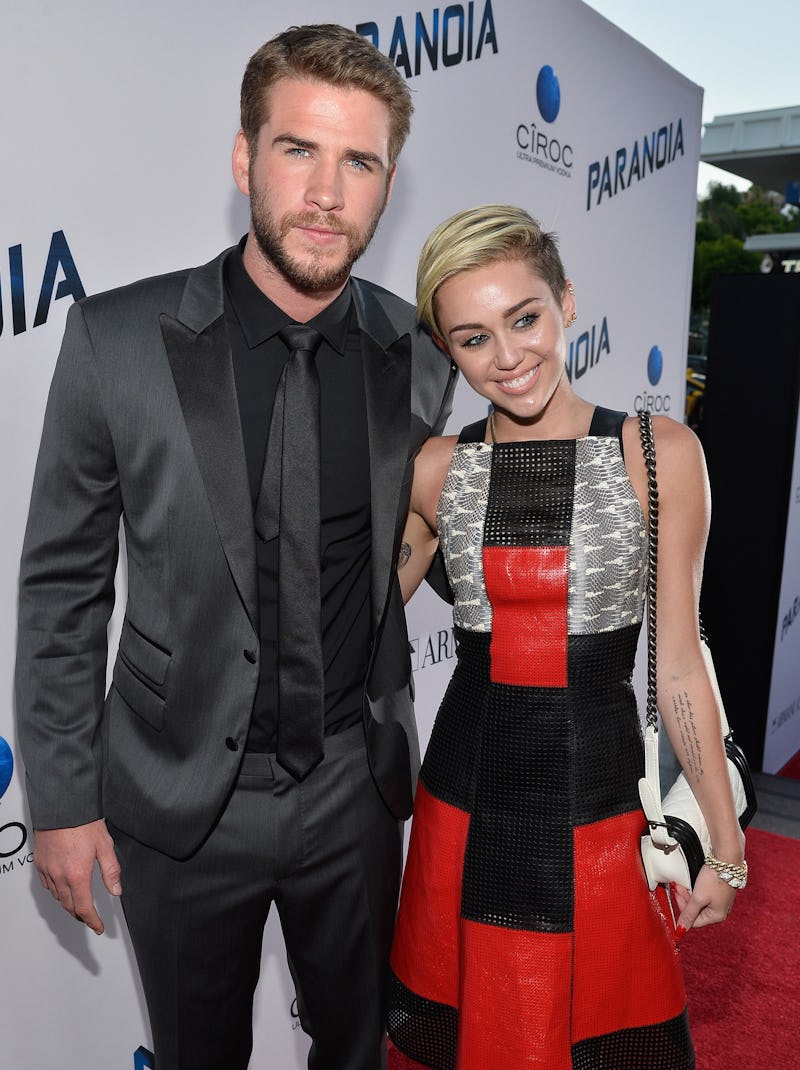 Frazer Harrison/Getty Images Entertainment/Getty Images
Billy Ray Cyrus set a lot of Miley Cyrus fans into a heated frenzy on Thursday when he seemed to more than subtly imply that his daughter had gotten married. The 55-year-old actor and singer tweeted a photo of Miley smiling in a white dress — clue number one — with the caption: "I'm so happy... you are happy." Naturally, fans jumped to the conclusion that Miley had tied the knot with Liam Hemsworth, and though Billy Ray didn't confirm or deny that they'd gotten hitched, Miley's manager assured Us Weekly on Friday that Miley and Hemsworth were not married.
Billy Ray really did not do his part to dispel the rumors. He posted the photo of a very pretty smiling Miley in a breezy white embroidered dress, and in response tons of fans flooded his mentions with exclamations and questions. Billy Ray even retweeted some of them, including some tweets that asked: "Did she get married..." and "Did Miley get marred? I NEED ANSWERS." He didn't give any answers, but retweeting those questions is awfully, cruelly misleading to these devoted fans. Billy Ray plays it fast and loose with people's feelings.
But Miley's manager confirmed to Us Weekly on Friday that no, she and Hemsworth did not get hitched. As for the photo, her manager said, "[It was] just some great photos that happen to have been taken in a white dress."
Miley and Hemsworth have had a long and complicated history. They met back in 2009 on the set of The Last Song. In the seven years since, they've been on-and-off. In 2012, they got engaged, but in September 2013 they broke things off. And that was all they wrote... until, to the delight of fans everywhere, Cyrus and Hemsworth found their way back to each other in 2016, when they were rumored to have moved in together straight away with their engagement reportedly back on.
So, even though they're not married yet, it seems like it could be on the horizon. But you never know with Miley and Hemsworth. Even though they are so young, they've had seven years of this heightened relationship drama of rumors and engagements and Instagram posts. Who knows what will happen next? But stop stirring the pot, Billy Ray!