More Than Half Of Women Orgasm Through Oral Sex — But Most Aren't Receiving It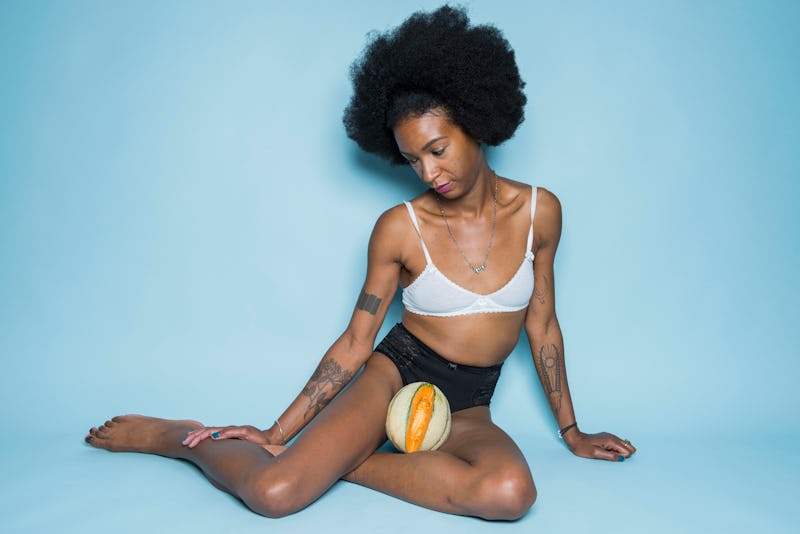 BDG Media, Inc.
Because it isn't enough that we have an orgasm gap when it comes to how often men versus women orgasm during sex, we have to face yet another gap in the bedroom: the oral sex gap.
According to a 2016 study published in The Canadian Journal of Human Sexuality, women are twice as likely to go down on their partners than men. While that's the case, the same study also found that women are less likely to enjoy going down on their partner, but also half as likely to actually enjoy receiving oral sex.
While the study found that men who do go down on women enjoy it far more than women who go down on men, 41 percent compared to 28 percent, women are still giving more blow jobs — and trying to pinpoint exactly why this is the case differs from study to study.
Cunni, an oral sex toy launching on October 2, 2018 on Kickstarter, wants to close that oral sex gap, as well as take cunnilingus off the back burner and put it front and center. The company conducted a survey of 1000, heterosexual-identifying people between 21-45, about their thoughts and experiences with oral sex. Here's what they found.