A New Survey Reveals Who People Fantasize About Most When Masturbating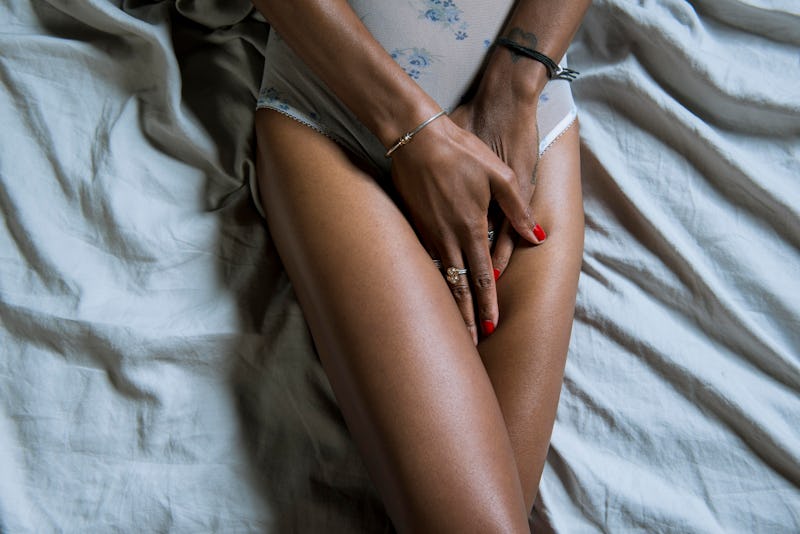 BDG Media, Inc.
What's your motivation to masturbate? Sometimes, it's very simple: You're turned on and nobody's there. But masturbation can do more than relieve sexual tension, and sex toy company TENGA's 2019 Self-Pleasure Report shows that people are aware of that: 74 percent of respondents said they use masturbation for self-care, and 54 percent said it improves their wellbeing. In addition, 80-90 percent said masturbation had a positive impact on most areas of their lives.
These people are on to something, sex therapist Tammy Nelson, PhD, tells Bustle. "It's true that masturbation can be healthy, both for you and for your relationship," she says. "Self-pleasuring can help you learn what makes you excited, what turns you on, and what makes you orgasm. And as a result, it can give you enough information about your body to then communicate better in bed. Letting your partner know what turns you on and brings you to orgasm is important so they can feel successful in your lovemaking."
Even if you're not having sex with anyone else, masturbation has lots of benefits just for you. "Masturbation is also good for your health — your heart, immune system, and your mood," says Dr. Nelson. "Along with regular exercise, eating healthy, and getting enough sleep, masturbation is an aspect of self-care that can also increase receptivity to pleasure and increase your interest in sex. Focusing on the erotic aspect of your life makes all of your life feel more passionate."
What else do we know about how people masturbate? Here are some other findings from TENGA's report.