4 Everyday Things That Help Migraines & 4 Everyday Things That Hurt Them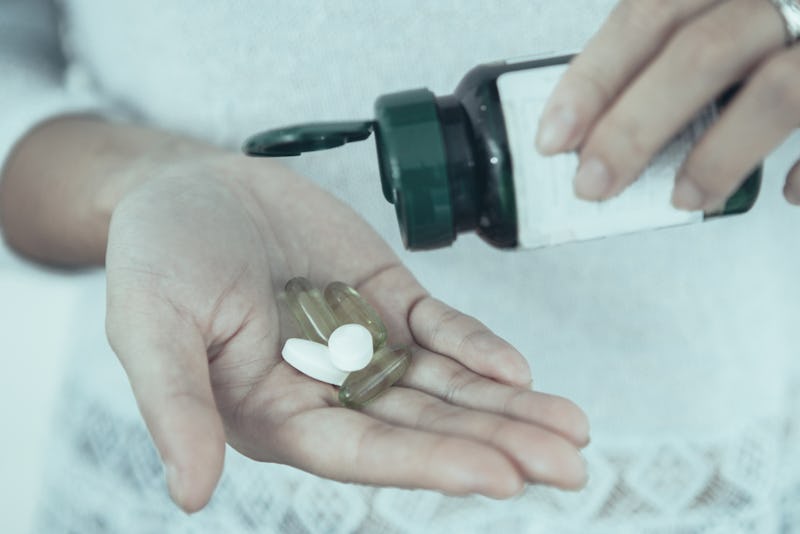 Mangostar / Shutterstock
As a lifelong migraineur, I'm always looking for new ways to manage my migraine headaches. This includes being aware of lesser known natural migraine prevention techniques and common things that can make them worse. While many people who live with migraines take a preventative or rescue medication, a majority of migraineurs also make lifestyle changes and use natural remedies to help manage their migraine headaches.
"Treatment for both tension and migraine headaches can include a natural holistic approach as well as prescription or over-the-counter medications. Prevention includes good health habits such as a healthy diet, adequate hydration, good quality sleep, an exercise program, and avoidance of smoking," Dr. Susan Hutchinson, a migraineur and director of the Orange County Migraine & Headache Center in Irvine, California, tells Bustle.
Because a lot of medications have undesirable side effects, being able to prevent the onset of a migraine using an all-natural approach can also help increase your quality of life. While everyday items can be a useful part of your migraine toolkit, other items you use on the regular could be making your migraines worse. According to the National Institutes of Health U.S. Library of Medicine, everyday things like certain foods, bright lights, and odors like perfume can trigger migraines. If you're not sure what to try and what to avoid to manage your migraines, here's what you need to know.