Netflix Just Teased 'Making A Murder' Season 2 With The Best. Tweet. Ever.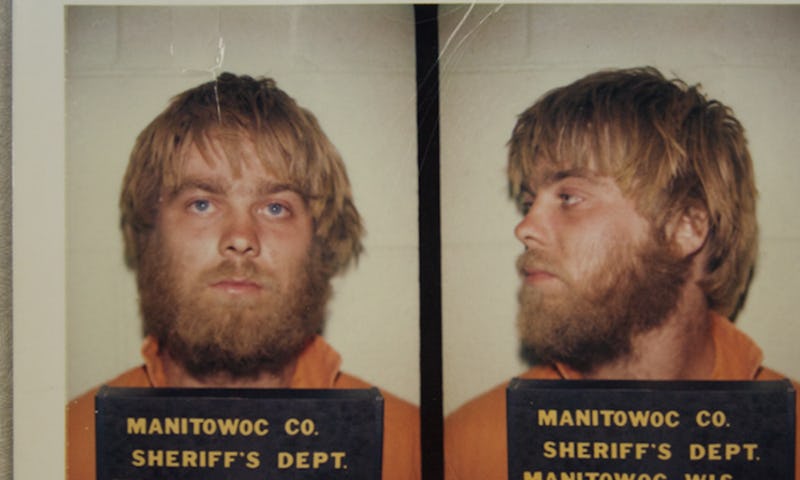 Netflix
For all those still wondering what is happening in the Steven Avery case that was made famous by the Netflix series Making A Murderer, they may get answers — and soon. On Tuesday, Sept. 25, Netflix teased the return of Making A Murderer in a Twitter exchange that made armchair investigators out of everyone.
Back in 2016, the official Making A Murderer Twitter account wrote, "It's not over. #MakingAMurderer will return." But more than two years later, fans were still waiting for the series to officially announce when that might be. Luckily, Netflix returned to that particular tweet on Tuesday morning, adding a bit of intrigue to the day. "Psssssst. hey! hey! hey! i need to talk to you immediately!," the network's official handle wrote, teasing that something was definitely happening and fans should pay close attention.
Nearly 15 minutes later, which, let's be honest, felt like forever, Making A Murderer responded: "Long time no talk. Is it time?" "I think so...," Netflix wrote back leaving fans on the edge of their seat wanting to know what would come after those ellipses. "Let's do it," Making A Murderer wrote minutes later, officially announcing Making a Murderer Part 2, which will start streaming October 19.
The announcement came with a 30-second teaser video that makes it clear Avery's case is still the show's focus. Part 1 from filmmakers Laura Ricciardi and Moira Demos followed Avery, a man from Manitowoc, Wisconsin, who spent two decades in prison on a sexual assault charge until DNA evidence helped prove his innocence in 2003. Then, in 2007, he was sentenced for the murder of 25-year-old Teresa Halbach, which he has continually stated he didn't commit. Many believed that his case deserved another look, including forensic scientists who examined the Steven Avery case and the methods that were used to convict him.
The first season of Making A Murderer left off with Avery still in jail fighting for another trial. According to a Netflix press release, Making A Murderer Part 2 will focus on Avery and his co-defendant and nephew Brendan Dassey, who, in 2007, was sentenced to life in prison with a possibility of parole in 2048 after telling detectives he helped his uncle kill Halbach. Dassey's lawyers have argued that his confession, which was given when he was just 16, was false and had been coerced. The courts have upheld his conviction, with the Supreme Court ruling in June that they will not hear Dassey's case.
The 10-episode season will also "provide an in-depth look at the high-stakes post-conviction process, exploring the emotional toll the process takes on all involved." The show's teaser delves into that, too. "Once somebody's convicted they have to move mountains to get out of prison," a voice says, with another stating "it takes time" to prove one's innocence
Ricciardi and Demos have put in the time, getting unfettered access to Avery, Dassey, and the others looking for answers in this case. While it's unclear whether Avery's lawyers Dean Strang and Jerry Buting will return in any capacity, the new season will focus on Kathleen Zellner, Avery's post-conviction lawyer who is trying to prove his innocence through new "unexpected" evidence that may explain what happened to Halbach.
As for what has been happening with Avery, last month he was denied a new trial for the second time by Sheboygan County Circuit Court judge Angela Sutkiewicz. What this means is that it's unlikely Making A Murderer will get a happy ending. Instead, it will continue to tell a heartbreaking story of the U.S. justice system that may once again leave fans with more questions than answers.