Nick & Vanessa Give Rachel Advice, But They Haven't Even Watched Her Season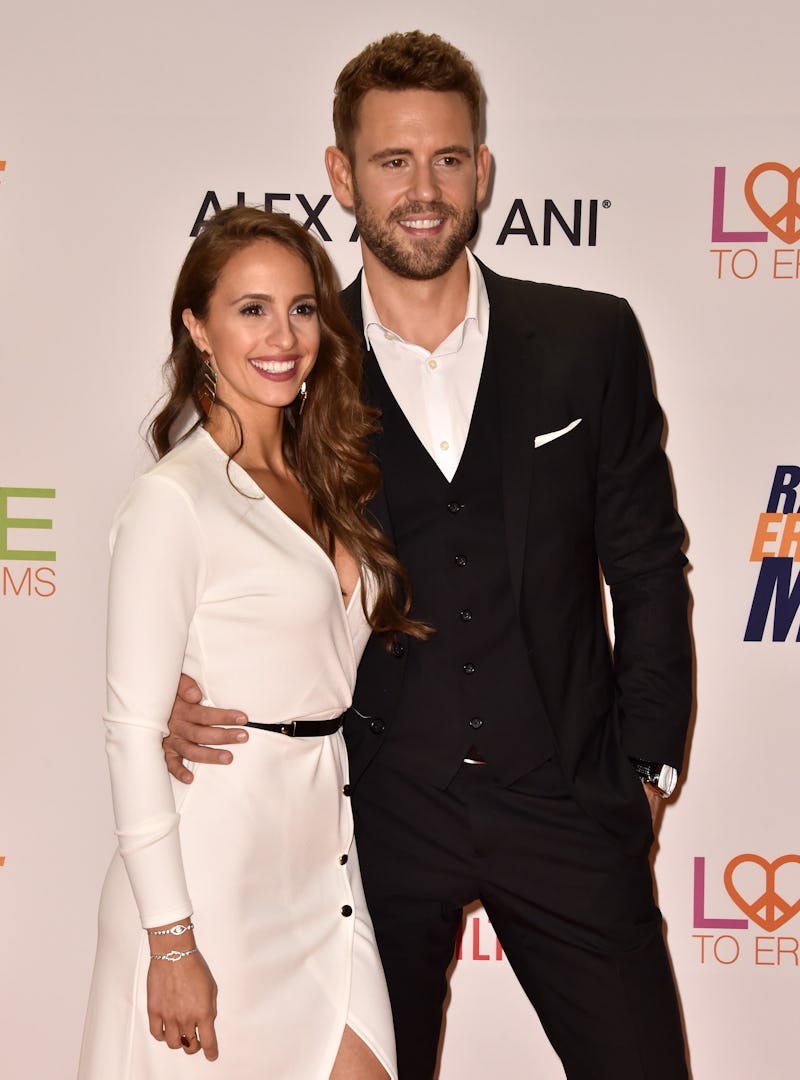 Alberto E. Rodriguez/Getty Images Entertainment/Getty Images
When you're a member of Bachelor Nation searching for love, there's no better person to take relationship advice from than someone who's already been there. That's probably why it's refreshing to hear that former Bachelor couple Nick Viall and Vanessa Grimaldi offered advice to Rachel Lindsay and her fiancé, who has yet to be revealed, in an interview with Entertainment Tonight. However, it's also worth noting that the pair hasn't actually seen Rachel's Bachelorette season. Nick told ET, "We've just been very busy, you know, I think decompressing off of last season."
So, what are their words of wisdom to Rachel and the soon-to-be-announced winner? Well, Nick recommended that the 32-year-old "just take things slow." Meanwhile, Vanessa said, "Get to know each other outside of Bachelor world."
Even though the two aren't currently caught up on all the shenanigans taking place on The Bachelorette, they're still happy to hear Rachel found love. Nick said,
"We hear that she's engaged, so that's awesome I'm very happy for her. Whoever that is, she made the right call, because she made it for herself."
Though actually watching the show would prove to be a tad more supportive, it's always great to see couples and contestants from previous seasons of The Bachelor supporting each other and offering up tips, especially after the franchise was recently surrounded by so much controversy.
Sure, Nick and Vanessa's advice is pretty simple, but that doesn't make it any less important. It's not often that couples who meet on reality shows end up having a happy ending, or lasting long in general. But Nick and Vanessa, who just moved into a brand new apartment together in Los Angeles, are still going strong, and that's probably because they followed the same advice they just gave Rachel.
In terms of finding out who Rachel's current fiancé is, the wait will finally be over in just about a week when the Bachelorette season finale airs. Until then, you can just keep on guessing and hoping for the best for Rachel and the lucky man.