Noah Centineo REALLY Wants A 'To All The Boys I've Loved Before' Sequel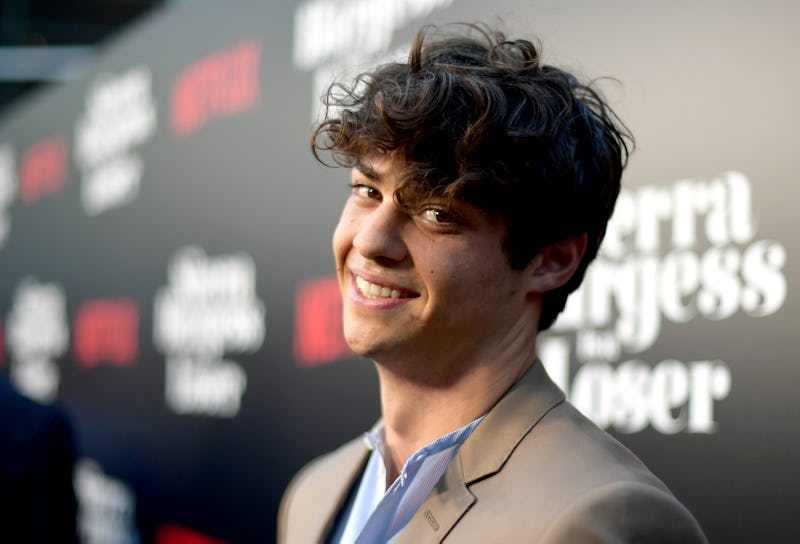 Matt Winkelmeyer/Getty Images Entertainment/Getty Images
Thanks to Netflix's newest rom-com, the internet's hearts have collectively been stolen. It seems that the whole world has fallen in love with To All The Boys I've Loved Before, and it's basically all anyone is talking about. The fans want more, and it seems that Noah Centineo wants a sequel to To All The Boys I've Loved Before too, according to Variety. Even better news is that the rest of the cast reportedly does as well.
At the premiere for another Netflix romantic comedy that Centineo stars in — Sierra Burgess Is a Loser — he told Variety about how he'd love to see another movie following the adventures of Lara Jean and Peter's love life. "All I know is that every single person involved in the making of that film wants a sequel," said Centineo. "We've all talked about it in depth. I'll do as many as they want me!"
Talking about a sequel "in depth" and doing "as many as they want", is honestly the most promising news fans have gotten about the possible sequel yet. Peter Kavinsky (Centineo) is half of the reason the film is such a success and joy to watch. The other half of that is Lana Condor, who plays Lara Jean. And judging by her Instagram, she's also all in for a sequel.
And yet another vital person in the process of making the movie that's down for another movie? To All the Boys I've Loved Before director Susan Johnson. Johnson told Entertainment Tonight that Netflix doesn't make decisions on sequels until a month after the movie was released. Considering it came out on August 17, fans likely have a couple more weeks until an official decision is made. But, in addition to Centineo and Condor confirming they, along with others, want a second movie, they actually are under contract for some more too. Johnson said:
We're all attached contractually if we want to do the movie again, which is super exciting, and if our schedules all key up. Netflix said that their general timeframe is 28 days; they watch how well the movie does over the period of a month and once that's over, they can make a decision about a sequel. I love the fans being vocal about it, the more, the better.
See, obsessing over the movie may very well get it its sequel. Thankfully, the Twittersphere is buzzing with viewers boasting that they've watched it at least 100 times, and they're very vocal about how much they love Peter Kavinsky and about how his spin moves could save the world. There's also buzz about how Condor's performance has left everyone shook and how Centineo is our new unproblematic internet boo. They also, as expected, are thirsty for a sequel.
It also just makes sense. The book that To All The Boys I've Loved Before was based on is a part of a trilogy. So while the first movie kind of combined events from the first and second book, there is no way they can full on skip to the third book Always and Forever, Lara Jean for reasons that are too spoiler-filled. So with all the love the movie has received plus the cast's exuberant desire to return for more, there is no reason we shouldn't get a sequel. Fingers crossed.