Noah Centineo Finally Answered 'To All The Boys I've Loved Before' Fans' Biggest Question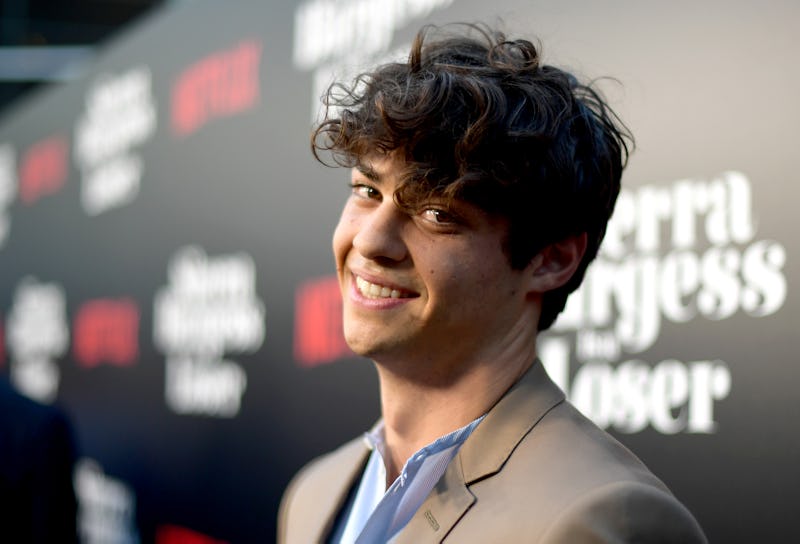 Matt Winkelmeyer/Getty Images Entertainment/Getty Images
If you're reading this, there's probably a pretty good chance that you either 1. have a crush on Peter Kavinsky from To All The Boys I've Loved Before, or 2. are convinced that he and Lara Jean (played by Lana Condor) are dating in real life. Noah Centineo's relationship status was just officially confirmed during a new interview with People, and no — he's still not dating his co-star. He is, however, totally single. *Writes love letter, licks stamp, immediately runs to post office*
As Peter and Lara Jean in Netflix's new, hit rom-com, the chemistry between Centineo and Condor was undeniable. That chemistry translated to off-screen appearances, too, which makes it easy to see why fans have been shipping them as an actual, real-life couple.
Centineo and Condor's relationship is purely platonic, though. They definitely bonded in a major way while filming To All The Boys, but there's nothing more than friendship there. In fact, Condor has been dating fellow actor Anthony De La Torre for more than three years — and Centineo said they're super happy together.
The 22-year-old actor told People,
"From what [Condor's] told me and from what I've seen, she's so happy with her man, and I'm so happy for her with her man. Yeah, [we're] just friends. Lovely, lovely friends. She's my favorite."
Up until recently, Centineo's stayed kind of quiet in regard to his own, official relationship status. He was previously in a relationship with model Angeline Appel a few years back, according to JustJared Jr., but it seems like that ended sometime after 2016. As it turns out, though, Appel may have been the inspiration behind the actor's now-famous hand-in-the-pocket spin move.
"I've done the hand in the pocket before the film," Centineo explained to People, "and my last relationship — she's this lovely, lovely, young woman who dances a lot, and we just had done it a couple times. And then when we were on set shooting, it just felt right."
It's pretty sweet that he still speaks so highly of his most recent ex-girlfriend — whoever she may be — and that he gave her partial credit for that adorable movie moment, too. It sounds like they're probably at least on friendly terms, but Centineo clarified to People that he is most definitely, happily "single" at the moment.
Judging by his Twitter, the single star is definitely a romantic. His account is littered with short, swoon-worthy one-liners that will undoubtedly tug at your heart-strings. Quotes like, "How long does it take to fall in Love? Depends how fast you jump," and "If you can get me out my feels then you'll have me in my feels forever." Oh, and then there's this one, too: "I should like to love you more and more every day." Honestly, could he get any cuter?
So, what's the meaning behind all these sweet tweets, you ask? Is he pining after a special someone? Or just channeling his inner Peter Kavinsky? Who knows. For now, though, he's still single — and probably swimming in Lara Jean-like love letters.