OFRA Cosmetics Is Expanding & Your Skin Will Love It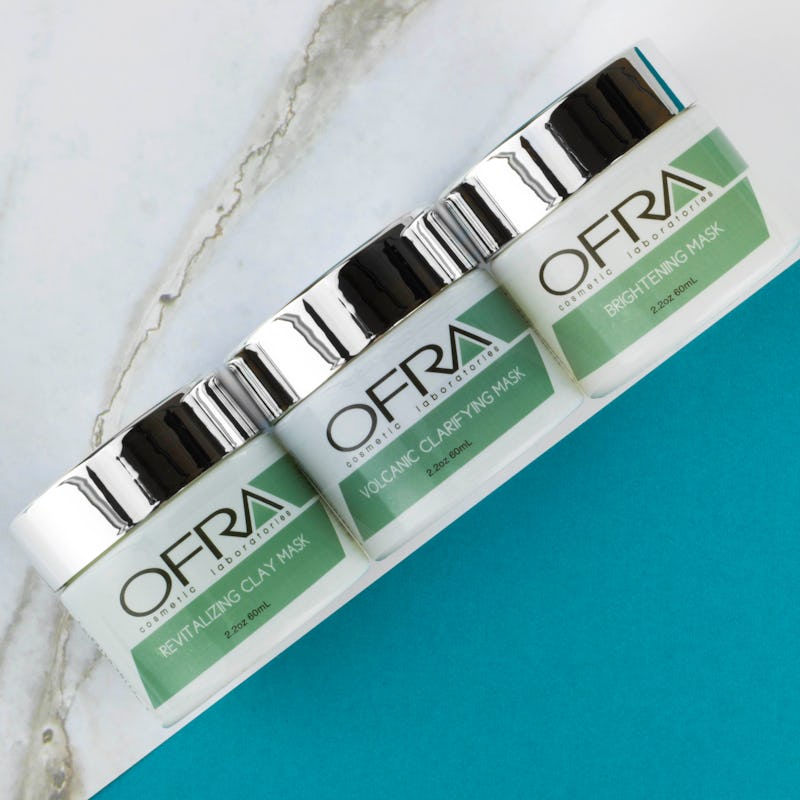 Courtesy of OFRA Cosmetics
One of the Internet's favorite beauty brands is expanding its skin care offerings. OFRA is stepping into the skin care realm, adding new products to its repertoire with a mask and more. Though OFRA is best-known for its makeup, it also rocks skin care items flawlessly.
OFRA obsessives will remember that the brand teamed up with gorgeous influencer Kim Thai for the WanderLush moisturizer earlier this year. It was rich and creamy and had a charity element attached to it. Now, the brand is gearing up to launch the Volcanic Clarifying Mask, which was teased on its official Instagram. In the caption, OFRA notes that two other skin care products are "launching VERY soon."
Volcanic Clarifying Mask, $25, Ulta
So we know there is a trifecta of products and they are on their way. That's all the concrete intel we have at this moment. Bustle reached out to OFRA reps for official details about its further expansion into facial skin care.
UPDATE: OFRA responded to Bustle via email, confirming there are three spa-grade masks that will cost $32 a piece and will be available at the OFRA site and at Ulta.com.
Here are the three masks — the aforementioned Volcanic Clarifying Mask, the Revitalizing Clay Mask, and the Brightening Mask.
They are a triple threat and each has a focused task, which is spotlighted in their names.
Brightening Mask, $25, Ulta
Mark those calendars for Aug. 23.
That said, the mint green mask looks so tantalizing and skin-loving. Check out the clip below and tell me you don't want to dive in with your fingers, dig out a scoop, slather it all over your face, and just go, "Aaah!" OFRA fans are beyond ready to try this.
Can you feel the excitement radiating from these comments?
Judging from fan reactions, OFRA is updating its skin range at just the right time. Plus, it's time to refresh your skin care regime and products for the cooler fall temps. Why not start here?
Long Lasting Liquid Lipstick, $17, Ulta
While OFRA's intensely pigmented liquid lippies are the brand's hero product, they'll have to scoot over to make room the brand's newest skin products.